Řidičova zima
Moje vnímání zimního období se během let změnilo. Co se nezměnilo, že od pojmem si představuji zimní odpočinek. Což se během posledních několika let mění a vysněný leháro se nekoná. Představte si mne jako medvěda, který che v zimně spát a nespí, protože je neustále někým, něčím vyrušován.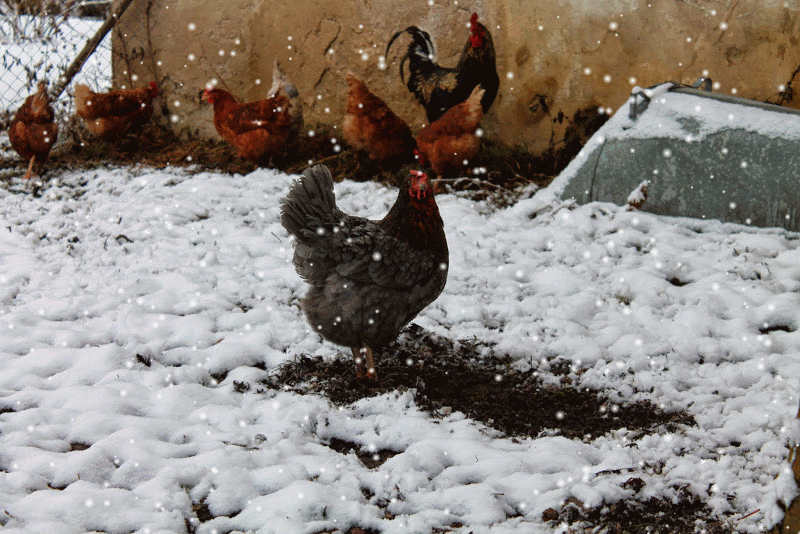 Nejsem nejmladší a pamatuji si ještě zimy, kdy ležel 2 nebo 3 měsíce sníh. Jen několik centimentrů případně jen maximálně do několika desítek. Z kategorie sáňkař jsem se na nic jiného nezmohl. Krásně mi stačilo, že jedu z kopce dolu a nahoru po svých. Při pracovních cestách po Šumavě, když jsem viděl jaké ty sjezdovky jsou příšerný kopce. Nesjel bych ani teď, ani když mi bylo náct. Vskutku nechybí mi to. Vždy jsem měl radost z čerstvě napadaného mokrého sněhu a v kombinaci s volným víkendem. Vzal jsem lopatu a letěl jsem na zahradu realizovat své stavitelské představy. Stavěl jsem si ledové hrady.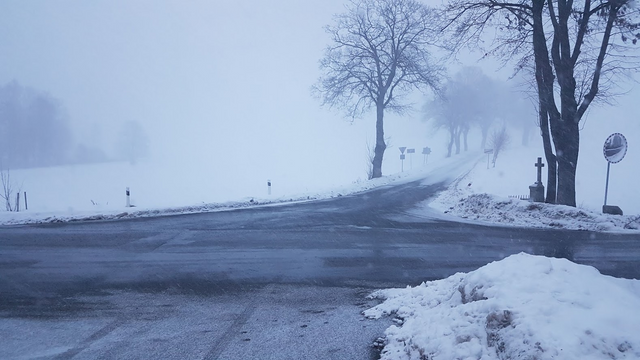 Dnes se dívám na zimu jinak. Akceptuji ji, ale nikterak ji nevyhledávám. Na zimní období nikdy nic neplánuji a mám jen jedinou činnost. Tou je topit si v kamnech. Rád jsem v místnosti, kde praská oheň a jeho plápolající plamen jemně osvětluje místnost. Za oknem mrzne. Taková idylická myšlenka my nevydrží déle, než do rána, když musím jet.
Zimní období je pro řidiče rozcvičkou a zkouškou v jedné chvíli. Zkoušku čeká také technika, zejména zkusí baterie a řidiči čepující naftu si na vlastní kůži odzkouší jaké palivo tankují, když udeří silné mrazy.
Čím více sněhu padá, tím mám větší rozcvičku. Každých 5 cm čerstvého sněhu pro mne znamená ráno vstát o půl hodiny dříve, abych si prometl výjezd na silnici. Párkrát jsem se na to vybodnul a když připadlo ještě víc, měl jsem o to těžší práci. K úklidu patří i odklízení sněhu od pluhu. Když projíždí kolem traktor s pluhem, většinu sněhu hrne na mou stranu. Takovou nadílku mám převážně večer. Když odjíždím do práce, ještě není prohrnu. Pak když už se vrátím, všichni okolo již mají dávno uklizeno, jen u mého vjezdu je závěj. Padající sníh je pro mne jak ranní rozcvička, tak i večerní zahřátí před spaním. Letošní zimu jsem zatím necvičil. :)
Zima, která je letos, byla i vloni je pro řidiče plná pastí. Pominu-li letošní teploty, kdy je pěkných 10 stupňů nad nulou. Při takové teplotě není co řešit. Zrádné jsou teploty kolem nuly. Již nejednou se mi stalo, že vyjíždím z místa, kde je silnice mokrá. O kilometr dál se voda na silnici změnila v ledovou krustu. V takovém případě nejvíce pomáhá sluch. Dokud je slyšet čvachtání od kol, je všechno v pořádku. Jakmile je ticho, je zle. Pokud vás to překvapí nečekaně před zatáčkou, může být vymalováno během okamžiku.
Za nejbezpečnější jízdu v zimě považuji jízdu na umrzlém, utaženém sněhu, který se udělá při dlouhotrvajících mrazech a je do něj zamačkán kamínek. Jistě, hned po suché a vymrzlé vozovce, ale ta není všude.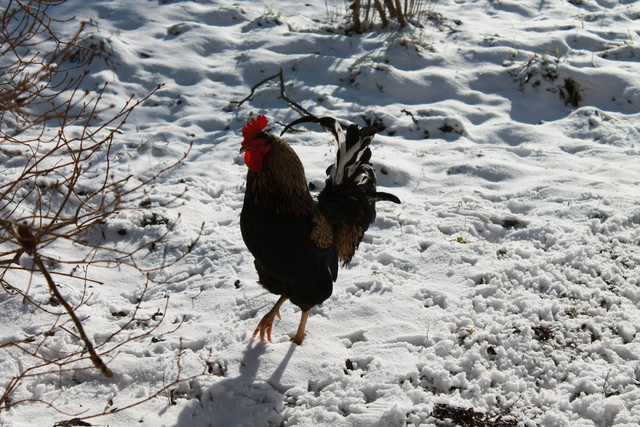 Celkově vzato. Zima se mi líbí, když je za oknem, já doma v obýváku u roztopených kamen a nikam nemusím.


6500

Daily Activity, Home Improvement, Moving Around Office, Walking
| | | | | | |
| --- | --- | --- | --- | --- | --- |
| | | | | | |
| cm | | cm | | cm | |