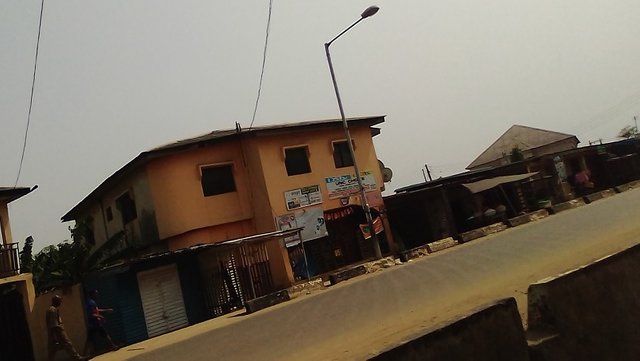 Hey Actifitters and Steemians,
2 days before project launch and I have been posting about what the project is all about, you can read up on other post by clicking on the links below:
The project got its first SP sponsor today and it was a 1000 SP free of cost for a time range, all will be reveal on Monday as I hope for more people to join in the via joining as a member on Monday by delegation, donating Steem/SBD to least higher SP or delegating SP for free. I'll appreciate whichever you choose to do or if you choose to combine your support.
I'll be doing some test run tomorrow as regards upvotes, I have decided to use members of this community to do the test run based on good advice. So if you receive token upvote from @upvotebuilders then you know it is from the community. Oh yeah, that is the project name.
We woke up today to hear that 5 hour before that start of the election the electoral body postpones it to next week Saturday. There was a lot of confusion this morning because very few people got the information due to lack of power supply to power the TV. Hmmm. Mixed reactions have continued to trail the cancellation. There is a lot of accusations and counter accusations, people are questioning whether the electoral body is truly independent or not.
I walked around my community just to understand what went wrong and why it was postponed. Seems people don't just listen, so much conspiracy theory backing up a story to favour their own candidate.
I'll really appreciate it if you guys can take a look at my project to be launched on Monday because it is especially for us that post daily to get a better reward for our post. Thanks.
Thanks for reading my post, like I always say, upvote it if you liked it I'll truly appreciate that. Keep your comments coming and follow me if you have not already done that. Again, thanks a lot for your support to me always.
You Need To Join Qurator
Are you a good high quality and original content writer? Then you really need to join Qurator, they have a lot of benefits that will help build your account, improve your writing skills, increase your understanding of the project and they have a lot of weekly competition going on. There are also many opportunities to earn more once you become a member of the community. You can check out my post about how to be a member and other ways of taking advantage of what the project has to offer here.
Magic Dice Dividend
Did you know that Magic Dice are going to start making dividend payments to token holders sometime this February? You can join Magic Dice using my referral link https://magic-dice.com/?ref=ketcom I'll really appreciate it if you do my friends. Don't miss out on this rear opportunity.
Join Actifit
Actifit: An innovative dapp that rewards your everyday activity! Why not click here (my affiliate link) and join today so that you start earning (AFIT) tokens and STEEM rewards via upvotes on your Steem posts.


6295