My Honest Actifit Experience!!!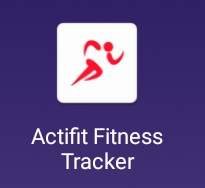 Hey Steemians
Hope you all are doing fine!!!
I was quite busy last week with my job and didn't got chance to spare some time to post and now after having my dinner I will try to share my Actifit Fitness Tracker experience or you may say I'm reviewing it.
Most of my friends from India use the tracker and post their results each day and are very good at that undoubtedlly.
If I talk about myself I feel I'm not good at it like others and maybe this is my negative point.
Some of the reasons that I feel I can't post it regularly are :-
Draining Off Mobile Battery
Most or some of the steemians will surely be having busy routine like me and can't get a charing socket or time to charge the phone whole day and if we lock the app and make it use whole day deactivating power saving mode then surely the battery will drain within some hours and it will be quite difficult to communicate with office members, family, friends to share any important talk or message.
Minimum Points to Share Are Quite High
Not all of the steemians rome around the roads or park whole day long just to share their score. People who work in office and have sitting job find it difficult to keep it working and even students who go to school and colleges can't always keep their phones in hand and keep on checking whether it is working well and counting the points or not.
Today we all are having quite busy routine and have lots of work to do no matter it's regarding home, career, family, education, health and checking the points on daily basis or forgetting it to lock it or on it makes quite botheration and attention which all of us can't carry with other tensions.
Score High and Get High Upvote
The minimum points to share is 1000 and chances are that you will get upvote only if you share more than 7500 points if you only share 1000 the chances are you will see very less results from post until and unless you have huge followers who got through your stuff and upvote it. Moreover it will be your post from your account due to which it will lower your RC level.
My suggestion:
I conclude my blog by saying that steemit is for surely everyone who loves to write or want any side hustle but actifit is not for all its for those who have time to count the points and make most of the points and share them and get a upvote.
As such there is no minus point in using the app but these are some of the issues which surely most of the new users face. I will also try to come back soon on actifit and use it regularly to enjoy benefits no matter most or some.
If you want to set up steemit profile using actifit then aim to post at least 10,000 points each day or if you don't have any stuff to write or post then you can go for Actifit .
Thanks!!! That was all from my side….
Do share your views in Comments and Upvote.
For more such interesting posts don't forget to Follow...!!!
Note: To get upvote, comment or follow do comment below or message me on Facebook( https://www.facebook.com/profile.php?id=100028073269066 ) Or for any help or suggestion text over Facebook or at steem.chat @drakoscliff
@tanishajii@walictd@dniceguy@bharatgiri@praditya@mau007@shitsignals@amricunda@zylad@MD.ABU@rakibul62@kazi799@alokkumar121@luchyard@aevaran@talharazaqexpert@onestopfacts@foxcauldry@mrgranja@afce@agbaghe@alaazgh@anis01729@anis365@awab@bharatwami@bitcoin2@bobandtom@bpbuilder@bustershot@cryptoohindustan@darkflame@dessyhodin97@devkant79@druglord247@dsspater@ericp1@gameofbitcoin@gordonian@gustavovivas@hbib@hkstemit@hungryanu@hungryharish@hunza-valley@jaicon@jeet321@johan.forexus@josech@kadjar@kggymlife@lorreli@marcusmalone@maxer27@minnowsbooster@minutecrafts@nana.ama@never-ending@niel96@peerzadaaabid@pgshow@pickwin@promoteme@rahularyan@romiferns @rowell@rumu45@russia-btc@saiku@seven09@shibani@shonali@sunmediaa@sutharaashish@taffel@taiuo34@tarakins@thenayeem1999@toptenz@trafalgarbills@venom1987@voteme@wakeupkitty@woodyboo6@zfp@oendertuerk@firepower@steemflow@davidgermano@bala41288@v4vapid@haejin@ezzy@zer0hedge@shortsegments@chbartist@claudiaz@johnjgeddes@joeparys@impressions@vibesforlife@flamingirl@clayrawlings@jeffombardo@adriansky@teamhumble@czechglobalhosts@khaimi@foxcauldry@flappyekpes@zhangfapei@madhusmart@walictd@ademidamola@familytree @nomad-magus@steem-top-newbie@rubinka
Mentioned those names who go through my stuff or I often read their articles and to notify my update but if still someone wants their name to be unmentioned can comment below or send message on Facebook or steem.chat accounts are mentioned above!!!
drakoscliff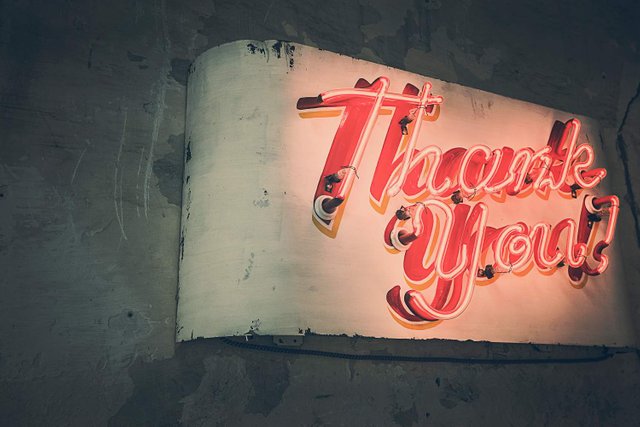 Posted using Partiko Android