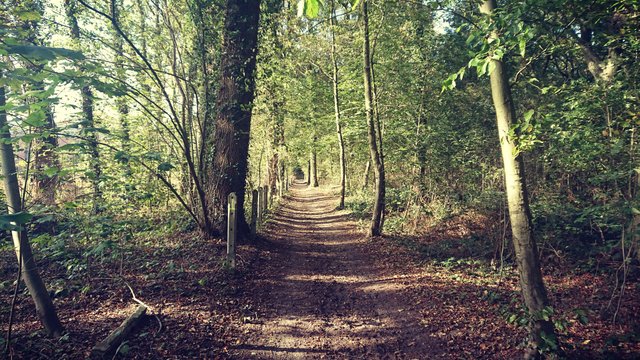 Na początek podsumowanie września, myślę, że był to jeden z moich najlepszych miesięcy treningowych od kilku lat. Regularne, różnorodne treningi przynoszą dobre owoce, chociaż w 100% będę mógł to potwierdzić jutro po biegu testowym. Bardzo się ucieszyłem, że udało mi się pokonać o blisko 20 km mojego młodszego brata, oczywiście w bezpośredniej rywalizacji biegowej prawdopodobnie nie miałbym szans, ale w takim korespondencyjnym pojedynku to co innego. Żeby w październiku nie zwalniać tempa zdecydowaliśmy się kontynuować nasze biegowe wyzwanie.
Zrobiłem już pierwszy krok, żeby nie odstawać w rywalizacji, jak wczoraj pisałem, na dziś miałem zaplanowany spokojny około 6-7 km bieg. Gdy wyszedłem z pracy na przerwę to musiałem się chować pod parasolem tak padało, jeszcze w szatni zastanawiałem się, czy nie pobiegać na bieżni elektrycznej pod dachem, ale stwierdziłem, że i tak spocę się jak świnia, więc nie będzie dużej różnicy jak zmoknę od deszczu. Kiedy wyszedłem na trening, czekało na mnie miłe zaskoczenie, przestało padać i mogłem cały trening pobiec w komfortowej pogodzie, żałowałem nawet, że założyłem kurtkę przeciwdeszczową, bo ona nie przepuszcza wody w obu kierunkach.
Bieg był w 100% zgodnie z planem, spokojny bieg, w dość równym tempie, wyszło nawet kilkaset metrów więcej niż było w planie. Jutro test, który dopiero pokaże jaka jest moja forma.
My 2019 stats: total distance 4976,29 km (+ 12,10 km)
Sport
Distance
Difference
Walking
2024,53 km
(+ 4,81 km)
Cycling
2243,90 km
Running
656,18 km
(+ 7,29 km)
Rowing
30,72 km
Elliptical
20,96 km
***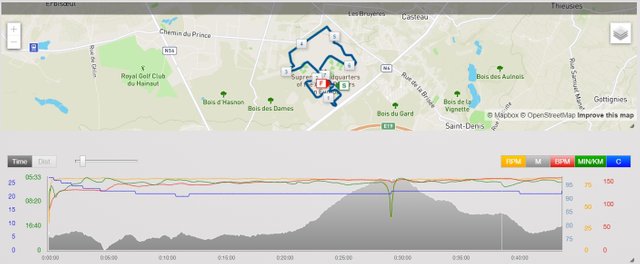 | Current Actifit User Rank: | 55.00 (+1.01) |
| --- | --- |
| | |
| Current AFIT Balance: | 67840,37 |
| Current AFITX Balance: | 10,1 |
| | |
Porady:
Link do postu "Actifit dla Bystrzaków" w którym opisuję krok po kroku jak zacząć aktywne życie z aplikacją @actifit, polecam lekturę zainteresowanym.

Polecam korzystanie z Discorda społeczności Actifit https://discord.gg/BFk3NV, gdzie codziennie w nieregularnych porach organizowane są konkursy, które polegają na poświadczeniu zakupu w czasie trwania konkursu (zwykle około 20 min) 200 tokenów AFIT oraz posiadania co najmniej 2 AFITX, gdy spełni się te dwa warunki, pod postem o konkursie umieszcza się screeny poświadczające i link do ostatniego swojego postu z aplikacji Actifit. Jeżeli warunki zostały spełnione to post ten zostanie 'podbity' 100% głosu z konta actifit.reward.

@costanza poświęcił swój cenny czas do stworzenia kolekcji darmowych obrazów, które mogą być wykorzystane przez każdego, aby ich raporty actifit wyglądały dużo lepiej przy minimalnym nakładzie pracy. Polecam skorzystać, gdy nie macie własnych ciekawych grafik.
Don't stop me now! Keep going!


15456

Daily Activity, Jogging, Running, Walking