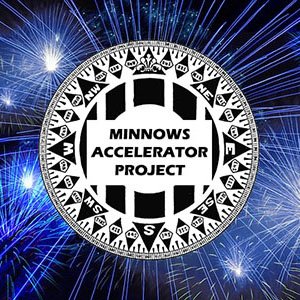 The Minnows Accelerator Project was launched back in July 2017. There are now many communities and groups doing very similar activities. The time has come for me to concentrate on other things, such as my writing posts under the @aakom account.
I am not totally abandoning the MAP ideals, just that I can carry on doing the same curation tasks without a "community" that I do not have time to manage. Indeed, I have been discreetly forging alliances with other groups so that I can continue to support some of the best new talent on Steemit.
One advantage that MAP has is that content creators do not need to pay anything. I have set up the MAP Rewarder as a money-making account that supports the upvotes given out. These may not be huge upvotes, but they are regular and free!
So, as of today, I shall be selecting new MAP members without the need to request membership. I shall do so from the wealth of articles I come across. I shall also concentrate on stimulating and insightful blogs that may overlap standard categories.
From henceforth, I shall refer to this initiative as the MAP Trail.
Before reading the text below, there is a major updated ADDENDUM that is worth looking at. The benefits below still apply, but to curators and content managers. Thanks!

The benefits of being in the MAP Trail
= new members shall receive regular upvotes from our community accounts (currently from @rycharde)
= your articles are eligible to be included in our regular curated content posts
= your curated articles will receive extra upvotes from our community accounts
= you may also win delegated SP and other random prizes based on curated content posts
= membership of our private Discord chatroom for further advice and exchanging ideas
The MAP Room is Your Reading Room
I see many users complain that there is no way to currently find interesting post feeds. Even within topic tags, the Trending page is filled with paid upvotes and the New page has rather variable content; neither of them have been curated for quality.
The aim is to create the most interesting and stimulating feed of posts on Steemit.
Read the MAP feed from @accelerator (includes resteems)
Read the MAP feed from @accelerator (without resteems)
I suggest you bookmark these links as there are no buttons to click on the current interface.
This will always be a personal choice, but then again, so is any editorial decision.

How to Join the MAP Trail
Just post interesting content and I shall find you.
Anybody who wishes to discuss MAP or MAP Rewarder, can come to the open Discord chatroom.
How to Support the MAP Trail With SP
One innovation that has been running for some months now, is the MAP Rewarder. This is a managed fund that rewards both delegators and the MAP upvotes.
By delegating to MAP Rewarder, you will receive a weekly payout in STEEM and you will be helping Steemit content creators that are being followed and upvoted by the MAP Trail. Payouts are done on a Sunday and a weekly review of the income generated posted at the @accelerator account.
You can delegate Steem Power (SP) using these direct links:
10 SP, 20 SP, 50 SP, 100 SP, 500 SP, Other.
Remember to only use your active key on the steemconnect.com website. Also, make sure you leave yourself enough SP to be able to interact on Steemit - you should have a minimum of about 50 SP or you may run into bandwidth problems.
How to Support the MAP Trail With Upvotes
If you do not have enough SP to consider delegating, then you can still support the MAP Trail by following and upvoting our active accounts.
You can follow and upvote MAP Rewarder posts by adding @accelerator as a Fanbase on SteemAuto. There are usually only one or two posts per day. You may also earn above-average curation rewards as I upvote these posts after a few hours.
You can follow and upvote the MAP Trail itself by adding @rycharde as a Curation Trail on SteemAuto. About 90% of post upvotes go to MAP Trail members.
Please note the difference between Fanbase (following posts) and Curation Trail (following upvotes). You may, of course, use any other automatic voting utility, such as SteemVoter.

That's It!
Thanks to everyone who has, and continues to, support MAP and its activities to help good content creators gain further recognition and rewards on Steemit. A special thanks to our lead sponsor, @eturnerx, and to the delegators of MAP Rewarder, plus all those (sometimes unseen) resteems and upvotes.
It has also been a great pleasure to see some of MAP's earliest members find their niche within Steemit and become influential Steemians. I am sure to see newer members develop in a similar way.
This document supersedes all previous posts. A link to the latest document can always be found on the @accelerator profile page.
---
images: Pixabay, edited; logos @rycharde design
---
- -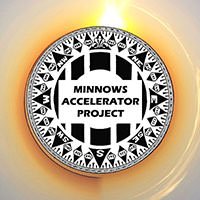 - -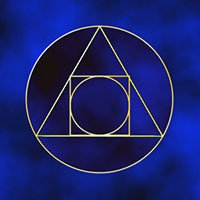 - -
Please Comment, Resteem and Upvote. Thanks!

@rycharde manages the AAKOM project and the MAP Trail.

Also check out the new MAP Rewarder for passive income!