With GREAT POWER - comes GREAT RESPONSIBILITY: NO MORE SPAM!
Yesterday, @smartsteem received a 1 Million Steempower Delegation from @thejohalfiles.
We are extremely grateful for this and vowed to use this POWER to support GREAT CONTENT.
Now - there are some people, who think they are smart and try to abuse our system by creating Posts with EXTREMELY LOW QUALITY - which are then bought votes for.
THE PROBLEM: SPAM ABUSE
Smartsteem.com is the first voting-services with a detailed whitelist-system. This system however, is currently only partially active for @smartmarket (our Vote-Selling Market). Most of these Votes are for whitelisted-users only, but some are for everyone.
There might come a time where we will offer all of our services, ONLY to whitelisted-users. But we still want to allow Steemians who might not know about smartsteem yet, to use our bid-bot and our market.
However: From now on - we are NOT TOLERATING SPAMMERS that are trying to profit from @smartsteem or @smartmarket.
NO MORE SPAM
While everyone has their own opinion on great content - there is one thing most of us can agree on:
THIS - IS SPAM!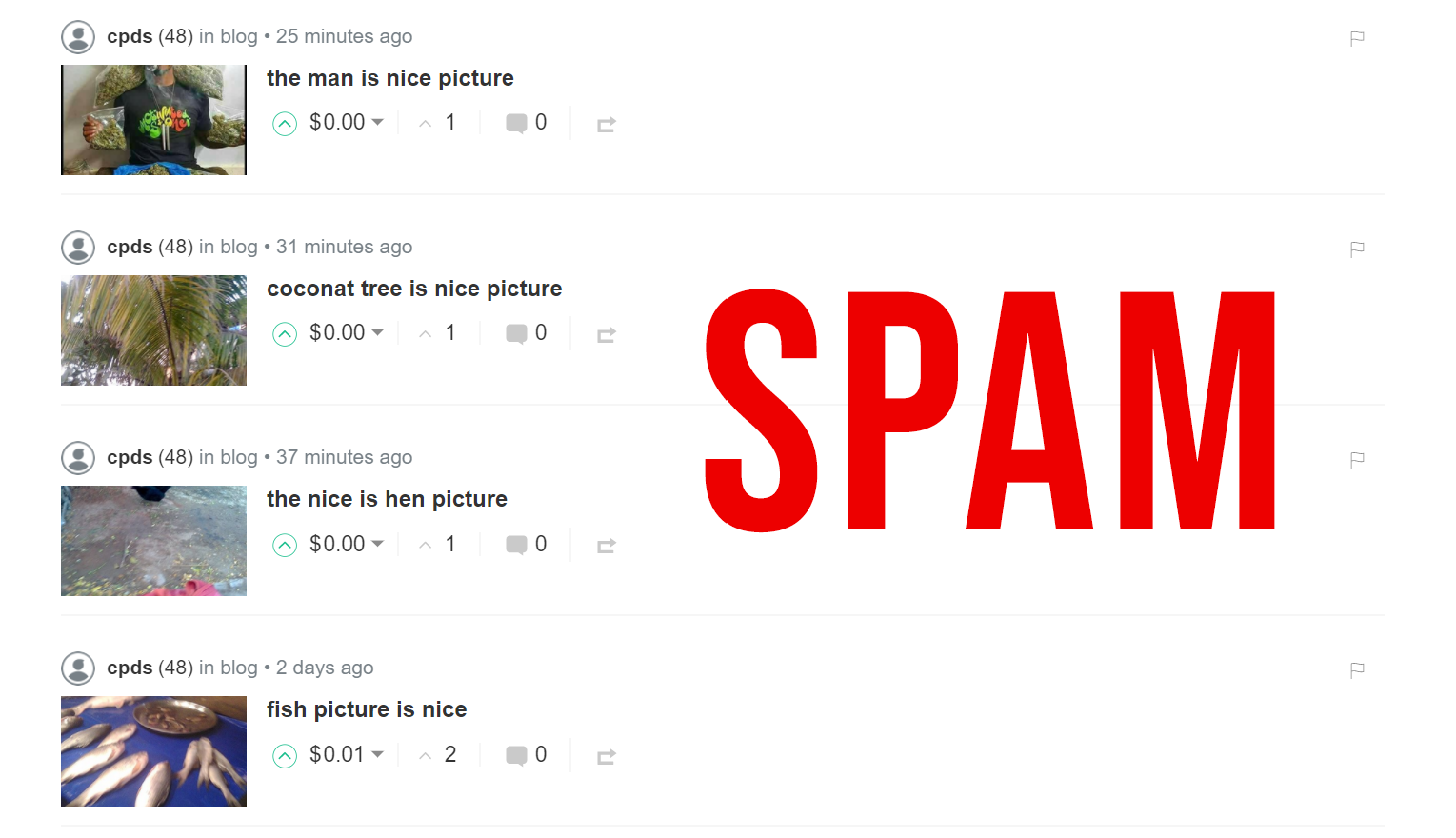 We understand that not every post can be a masterwork - but creating such low Quality-Posts in a timeframe of 1 hour - is NOT OK.
And then - this also happens:

NO-REFUNDS for ABUSE
Researching about abuse-cases and then doing the action of actually blacklisting them and refunding, takes time.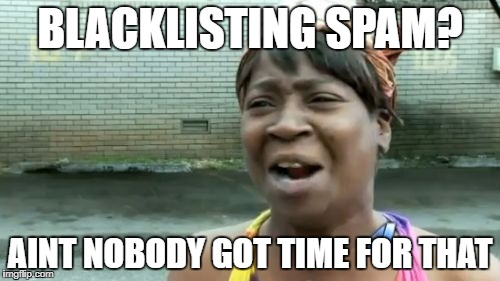 And time is valuable - which could be spend much better on actually improving SmartSteem.
That's why we decided to create a NO-REFUNDS rule for extreme cases (as above).
Now, if someone creates LOW-QUALITY POSTS but is not spamming us - we will refund the person and then blacklist him / her.
However - ENOUGH IS ENOUGH.
What is ABUSE?
1.) Plagiarism
2.) Technical Analysis without any details
3.) Pictures and Videos with a title and nothing else
4.) Memes copied form the internet
What counts as extreme-case?
Multiple Posts per Day with multiple transfers to @smartsteem or @smartmarket.
With GREAT POWER comes GREAT RESPONSIBILITY
So much Power is currently in the hands of smartsteem and we won't allow people to profit by abusing the system.
We understand that there is a need for promotion on Steemit & Co. - that's why we offer our services.
OUR GOAL is to EMPOWER QUALITY CONTENT ... and NOT SPAM.