Impressions
I wasn't much of social media person, in fact, I loathed Facebook, Twitter, and the likes. I'm against any social media platform that makes billions on their users' backs while violating and selling their privacy. Facebook is the number one at that, they don't need any introduction. I learned about Steemit a few months ago from Youtube videos dealing with cryptocurrencies. I figured what the hell, it's a decentralized platform, it has its own cryptocurrency, which goes with my convictions about the future of the internet. Most importantly, the fact that people actually earn money from their blog was very appealing. I mean come on, if you throw pennies on the ground, everyone will jump on it, right? So I thought I'd give it a try. Since the day I joined in June 2017, I haven't been disappointed. I experienced a strong booming user base, met a lot of people, from different countries, with diverse backgrounds and interests. What I liked the most was the fact that I could remain relatively anonymous; I do give hints about my personal life sometimes, like most of us do, but at least I can control it. And of course, I earned some modest money from my earlier posts, which was cool. However, despite the positive things I could say about Steemit, there has been a lot of negative aspects about it that started to emerge as time went by, which left me wondering 🤔
The Types Of Abuse Steemit Faces
Spams
I consider any form of advertisement as spam. I never asked for it, I don't want it, it's intrusive, I hate it. Spam plagues our emails, social media, TV, websites. It's a nagging and undesirable pest that no matter how hard we slap it, it keeps coming back. Steemit is not immune to spam. Back in June 2017, I didn't think much of it, but as more users (and spammers) signed up, I became more aware of it. The problem with the Steem blockchain, everything is permanently recorded (unless edited/removed within 7 days of the posting, before the reward payout). A spammer's account cannot be terminated or their spam deleted by an external force. We may flag spam to make it invisible on Steemit, but in reality it's still there. In other words, we close our eyes, while spam keeps accumulating and ultimately bloating the blockchain.
Scams
While spammers are flourishing, scammers are on the rise too. I'm sure many of you have received dust memos from accounts offering their service to resteem your posts for 4 SBD? Oh wait, that was too expensive, how about lowering the price to 2 SBD? I'm talking about @joanaltres, @carlobelgado and @jones420. These accounts massively follow tens of thousands of users, then spam them with their scammy memos. Look at their wallets to see their activities. These people are funny too, recently they were bitching about each other in the steemcleaners chat room (14 August), like two gangsters coming to the police station to complain!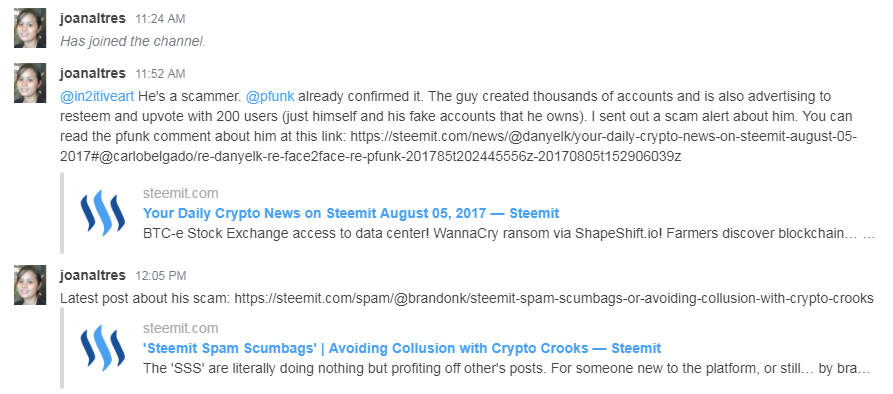 My favourite quote from @jones420 (mr.jones):
@joanaltres it's ridiculous that you complain.. you doing it even more extreme than me
Copyrighted Material
Dtube has been gaining a lot popularity recently, it's a decentralized video hosting platform based on IPFS. Everyone is raving about it, but I'm afraid they're (unintentionally) playing with fire. A new account, @chainflix, has been posting full copyrighted movies. What's more, some whales were upvoting them! It's already bad enough to have plagiarized photography and artworks, but now with movies being posted and earning money, that's a BIGGER ballpark. Why? Ever heard of the MPAA (Motion Picture Association of America)? Those people with all the lawyers in the world working for them, shutting down websites, torrent sites and busting individuals for hosting movies? Well, imagine if they get a whiff of what's happening on Steemit.
@patrice wrote a post about DTube, check it out and resteem it: DTube - Awesome Program with Abuse Potential.
Child Pornography
One disgusting account has been posting material close to child pornography! I always feared something like that would one day happen on Steemit, and it did. The account has been flagged to 0 reputation, and it's a reminder that Steemit may experience a lot worse in the future. What's more disturbing is some people actually commenting with encouragements on those posts! How sick is that!?
The Challenge
My user ID is 191,643. As we speak, Steem has over 320,425 accounts registered, that's a 68% increase in just two months! The potential is very significant and it's nice to see it grow. However, with all the new signups, new abusers are flocking as well. While Steemit remains in beta, whose responsibility is it to police the abusers? Steemit? Or is it our duty, as a community, to act upon it? There's a handful of projects working tirelessly against abuse, that includes @cheetah, @steemcleaners, @spaminator, @flagpediporn, with the efforts of many remarkable and dedicated individuals like @patrice, @pfunk, @stellabelle, @fubar-bdhr and @sherlockholmes. I'm happy to give a hand to those projects, but it's a daunting task to cover the growing user base! I'd like to also underline the efforts of @transisto with his generous delegations to fight abuse, and @personz for his good work fighting spam and self-upvoting abusers with his @sadkitten and @smackdown.kitty bots. There are more people involved, sorry if I didn't mention you, your efforts are important and very much appreciated.
Why Care About Abuse?
We should collectively care and act to counter abuse, because if we don't, the whole platform will be in the trash before too long. In a decentralized anarchistic world, it's our duty to keep our environment clean. What do you do when trash accumulates in your house? You throw it out. By the way, anarchy does not equate with chaos, anarchy literally means the absence of authority, which is the case of the Steem blockchain. Many have voiced their concern about censorship, but without some censorship, Steem will fail. As simple as that. It will fail because governments and copyright advocates will hammer it.
How Can YOU Help?
If you spot abuse and your reputation is higher than the abuser, don't be afraid to flag, and report them to steemitabuse or steemcleaners chat rooms. If you're a whale, consider delegating some SP to the bots to help increase their flagging power, or better yet, join the abuse-fighting teams I mentioned. The more we pool our resources, the better we can clean this place. Thanks in advance for your support.
Conclusion
I can't help but feel that Steemit has left the website unchecked, turning it into a Far West, with vigilantes trying to keep things in order. For how long can this last? I believe in Steem as a social media platform, I'm all invested in it, even decided to run a witness for it. But for now, I'm cautious about its future. For one, Steemit isn't showing a willingness to tackle some major problems, the lack of spam/abuse control, user support, etc. I'm sure they're quite busy with their beta development, but it's no excuse to leave us in the dark. A simple site announcement about their progress would ease a lot of the concerns. How will Steemit address the abuse issue in the future? Your guess is as good as mine.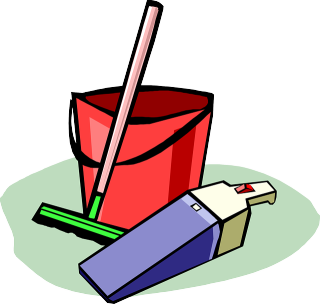 Keeping the garbage out!
---
Proud member and delegator of the @minnowsupport project.
Join us on https://discord.gg/GpHEEhV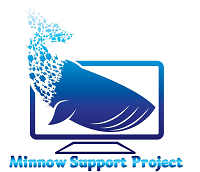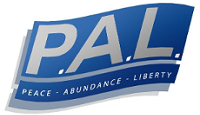 ---
If you like this post, upvote and comment.
If you really like it, resteem.
If you love it, follow.

---

Alternatively, you can issue this command in cli_wallet (after unlocking it)
vote_for_witness "YOURACCOUNT" "drakos" true true