Maleficent: Mistress of Evil review - just watched it in the cinema!
This weekend, the biggest cinema company in Hungary (and Budapest) is having a cinema weekend with all the tickets at half price. I had some hours this afternoon to visit the cinema, and thus, I ended up watching Maleficent: Mistress of Evil with Angelina Jolie.
I watched the first Maleficent movie years ago. It didn't make a deep impression, but I still remember the story and the most important fact, Maleficent is a good lady on the inside. But, I had little clue about what to expect from the second movie in the series. It doesn't happen often that I visit the cinema without watching the trailer of the movie first, but this time that is what happened.
What is Maleficent all about?
I will try to share the main information about the movie without spoiling anything. After all, it is a brand new movie, meaning that you most likely haven't watched the movie yet. In the first movie, Maleficent is playing the role of the "evil stepmother." But, even though people are afraid of her and she has a bad reputation, we get to see her loving heart and in the end. In fact, after Aurora has touched the spinning wheel, it is the loving kiss of Maleficent that brings her back to life.
Time for a wedding in Maleficent: Mistress of Evil
In the second movie, we are prepared for a wedding between Aurora and Prince Philip. Once again, Maleficent has a bad reputation and people fear her, and the mother of Prince Philip (Michelle Pfeiffer) knows how to take advantage of this. While many people hope for peace between Moors (Maleficent/Aurora) and Ulstead (Prince Philip), the queen of Ulstead wants the destruction of Ulstead instead. We can all imagine how this will proceed, and you will see it in detail if you go to the cinema to watch the movie.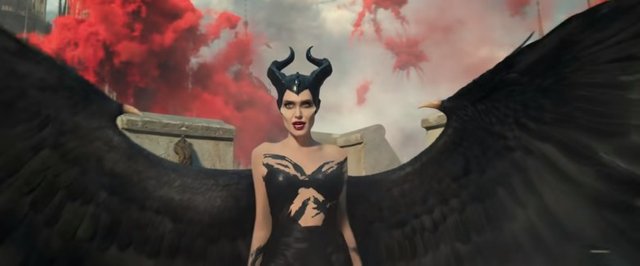 Is Maleficent: Mistress of Evil worth two hours of your life?
Last weekend, I spent two hours of my life watching Gemini Man in the cinema. It wasn't worth it at all. Today, I spent to hours of my life watching Angelina Jolie and Michelle Pfeiffer in this movie. Did I enjoy it? Absolutely!
This is a Disney movie, and it has been well made. Even though we have seen similar stories many times before, it is still wonderfully made, and it will take us into a fairy-tale universe combining normal human beings with fairy tale creatures and magical beings. This is a great combination!
Even though it is packed with cliches and even though it is easy to predict the story, it was still enjoyable and not at all boring. If you are in a bad mood, then you might find some good reasons to dislike this movie, but if your intention is to enjoy life and to have a good time in the cinema, I believe Maleficent: Mistress of Evil will serve you well.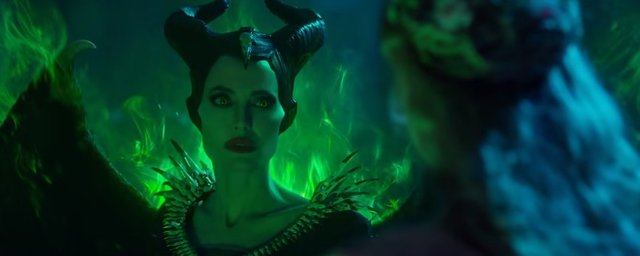 The effects in Maleficent
The director of the movie, Joachim Rønning, has done a very good job creating a nice fairy-tale universe. It is so nice to see the creatures and the colors in Moors, and when I see Maleficent and the other creatures fly, it reminds me of Avatar (at times). When I see the moving trees, I think of Lord of the Rings, and when I see the colorful plants and flowers, I think of the magical forest of the Smurfs. Joachim hasn't directed a lot of Hollywood movies before, but he has been involved in some episodes of Marco Polo (the Netflix series), some local Norwegian movies, and also with Pirates of the Caribbean: Dead Men Tell No Tales (a movie-series that I really didn't like).
Once again, the colors and the atmosphere created is amazing and I really enjoyed it.
Maleficent: Mistress of Evil at IMDb: https://www.imdb.com/title/tt4777008/
Maleficent: Mistress of Evil rating: AA+
I would recommend that you watch the first Maleficent movie before you watch this one. It will make everything that happens easier to understand and it will give you more value for your money.
Thank you for reading! If you have seen it, please share your thoughts with me as well to find out if you agree or disagree with me. Make sure to follow me here as well for more movie and TV reviews in the future. You can also find more interesting articles about movies and streaming at http://netflix.fromabroad.org/ and at https://www.ipaddressguide.org/.