Ready to Mine Zcash (ZEC), But Are You Aware of the Initial Block Rewards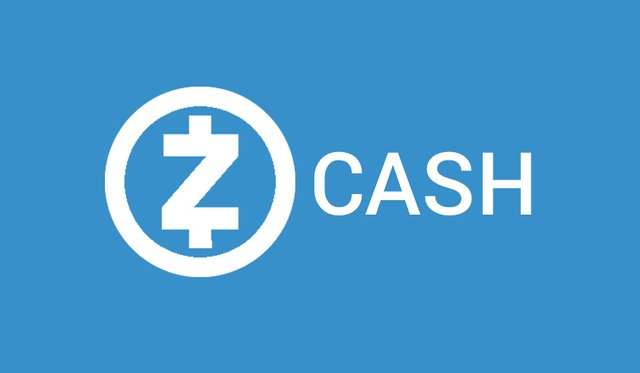 At the moment everyone is talking about the upcoming launch of Zcash (ZEC) crypto and there is a lot of hype and interest from users, miners, investors etc. It seems however that many people are still not aware of some of the specifics of Zcash, especially regarding the slow start that is being implemented. The launch of the mainnet of Zcash is planned for tomorrow - October 28th and that goes for mining as well and due to the serious interest the network hashrate of Zcash should be huge right from the start as everyone will be willing to get in early. That however may not be the best thing to do and let me tell you why...
The specifications of Zcash state that the coins will be issued at 12.5 ZEC per block with a block time of 2.5 minutes and rewards will be halving each 4 years or about 840000 blocks. This is pretty much consistent with what is happening with Bitcoin, though with BTC we have started at 50 BTC per block and 10 minutes target block time. With ZEC this translates to pretty much the same amount of coins for the same time period, but achieved with shorter block time and lower block reward, still every 10 minutes there should be 4 blocks totaling 50 ZEC. Because of the difference in specifications the first 4 years will result in 4 times more blocks than what Bitcoin had in the first four years - 840,000 instead of just 210,000.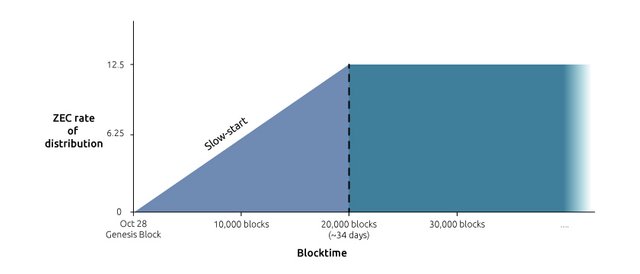 (image source)

Zcash however has implemented what they call a "slow start" and that is the really important thing here for everyone that wants to jump in from the start and begin mining ZEC coins immediately. The first 20,000 blocks that should take about 34 days the mining reward per block will be growing linearly from 0 to the full 12.5 ZEC coins aka the slow start. This specific is set so that people that did not get too early on will still have the chance to get on board before the difficulty skyrockets and it is really hard to mine, or so was the plan probably. With the huge interest and a lot of hype however I expect that people will jump in with a lot of hashrate right from day 1 and the network difficulty will indeed skyrocket and there could be a lot of disappointment from people that missed the read about the slow start.
Another very important thing to consider about Zcash block rewards is the developer's share of all of the blocks that will be mined before the first halving occurs. Each PoW block is being divided 80% for the miners and 20% to the Zcash team until the first halving occurs when 100% of the mined coins will go to the miners. This makes the regular block reward of 12.5 ZEC divided as 10 ZEC per miners and 2.5 ZEC for the Zcash team initially. When you take the slow start with linearly growing block reward this will make the actual block reward going to miners in the first days even smaller...
The first two days and a couple of hours the block reward will barely reach 1 ZEC and with thousands of miners trying to get what little coins will be generated it will really be hard to mine much. There will be literally thousands of Hashes per second of hashrate from cloud mining contracts from Genesis Mining and miners that are leasing their hashrate though services such as NiceHash, not to mention everyone that will be moving their GPU mining rigs to try things out. Even CPU mining might still be a viable option for some, at least initially, though with the small initial block reward it is doubtful. So don't worry that you might not be ready to mine Zcash yet, you will have some time while the block reward grows in the first days and the mined coins per day actually start making some sense.
Because of that design of Zcash at launch and due to the big interest it is possible that the initial price of ZEC will be huge due to the scarcity of the mined coins at the start (that also depends on major crypto exchanges listing Zcash fast). So buying in ZEC early on might not be that good idea, though selling some with big profit and then buying back when things settle down later on might be an option (or directly renting your hashrate). There is no guarantee for that happening for sure though, so does not take this as an actual advice, just something to consider as likely to happen.

If you have a question or want to add something, then please leave a comment below.
---
Did you like what you have just read? Check my other posts on steemit @cryptos
If you like what I'm doing for Steem and on Steemit you can support me as a Witness