Hi guys, I hope you are well, here is another report of the humanitarian aid we have been doing in Venezuela thanks to the support of the Steemit community and @youarehope!
Yesterday I posted a post where I showed the Process of cooking rice with chicken to give it away to people in need
This time we gave away more than 70 plates of rice with chicken and juice in the Central Hospital of my City.
---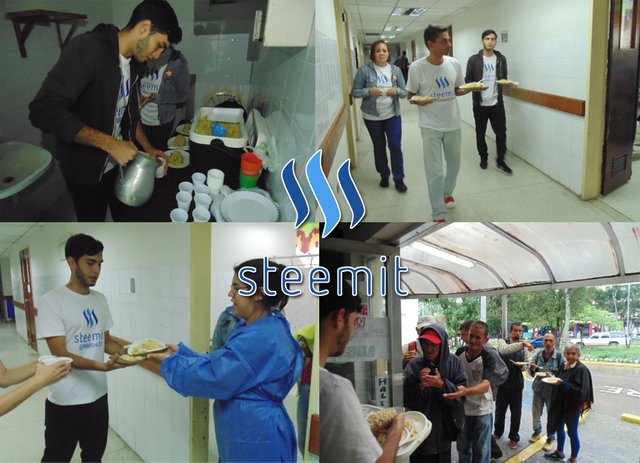 For nobody is a secret the humanitarian crisis that Venezuelans live in and in this hospital there are people waiting for their relatives, some spend 2 and up to 3 days eating very badly or even 1 meal a day because the hospital does not provide any kind of food not even for the patients.
Some must decide whether to use the little money they have to eat or pay the medications that their child need; Many choose to pay for medicines and spend days without eating or eating only the food that good-hearted people like us donate on this hospital.
Even the nurses and workers of this hospital thanked us for this donation, since most are working only by vocation because what they get paid every two weeks is not even enough to buy a Bread. They are really working just for the desire to help to others and exercise their profession.
There were really many people that we gave them food that if I put 1 photo per person the post would be too long, so I show them with collages: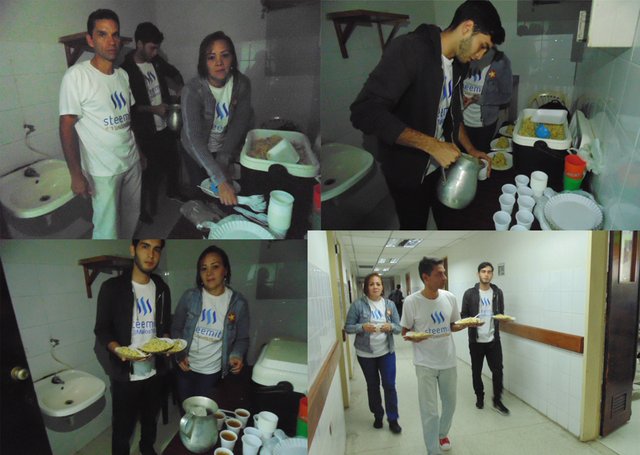 @rapo , @milca and @malos10 serving the dishes and juices to distribute them among the people in the hospital: