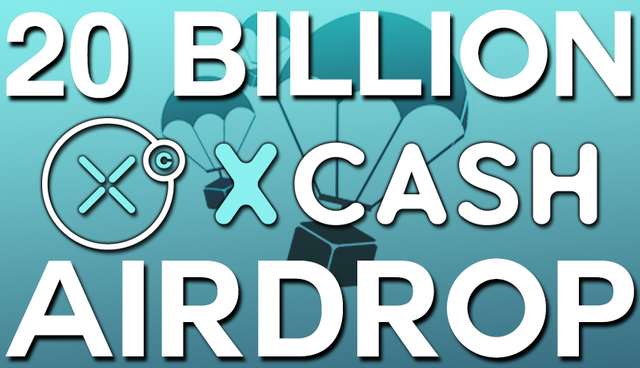 Yes! you read it right X-cash will be distributing 20 Billion of X-cash for 20 months until March 2020. The X-cash will be distributing its 20% supply of the total coin of 100 billions to its community. August 21 will be the first airdrop! you can get a bonus of 10,000 X-cash just by signing up and get a 25% additional airdrop by using my link.
What is Xcash
X-CASH is a cryptocurrency built on Monero v7 with the aim to become a standard in digital payment and transaction settlement. We believe privacy is very important when it comes to managing personal finances, but at the same time, banks and institutions need to know the source of the funds for KYC purposes. Therefore, we plan on leaving the users the choice of whether or not they want their transaction to be public.
Because we are implementing a worldwide network of dedicated servers, we hope to make the synchronization of the blockchain faster than other cryptocurrencies as well as reducing transaction latency. We believe this network will be a key component in the deployment of the future improvements we plan on adding to the core code.
How to register
1. Download the wallet first then generate your wallet public address. I suggest you use the paper wallet its more easier and faster. After generating the address save all your keys and Mnemonic seed. Remember to backup your mnemonic seed as this is the only way for you to recover your wallet if anything happens. You can check your balance later using the GUI wallet.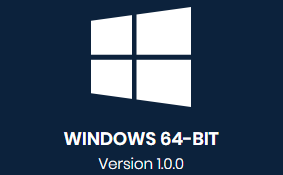 • X-cash GUI Wallet (Windows 64-Bit)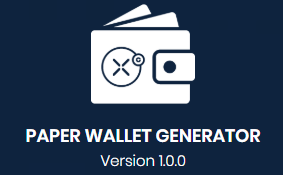 • Paper Wallet
2. Register here then go to JOIN AIRDROP.  I suggest that you register with email, after you register wait for the verification mail to verify. Don't forget to use my Referral link to earn additional 25% in the airdrop.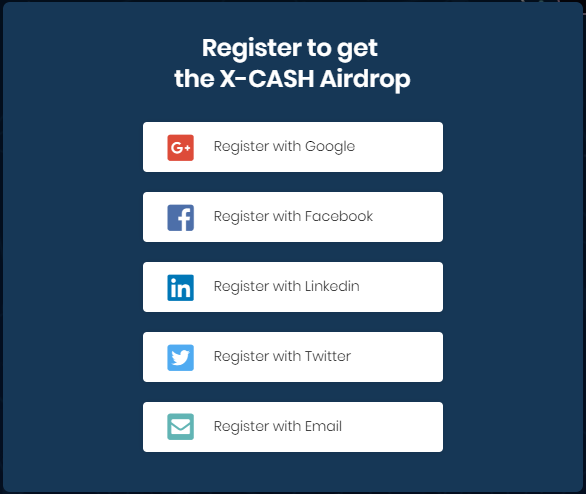 3. Fill up the form with your X-cash Public address, your referrer and telegram username then click save info. After this your account will be in pending validation.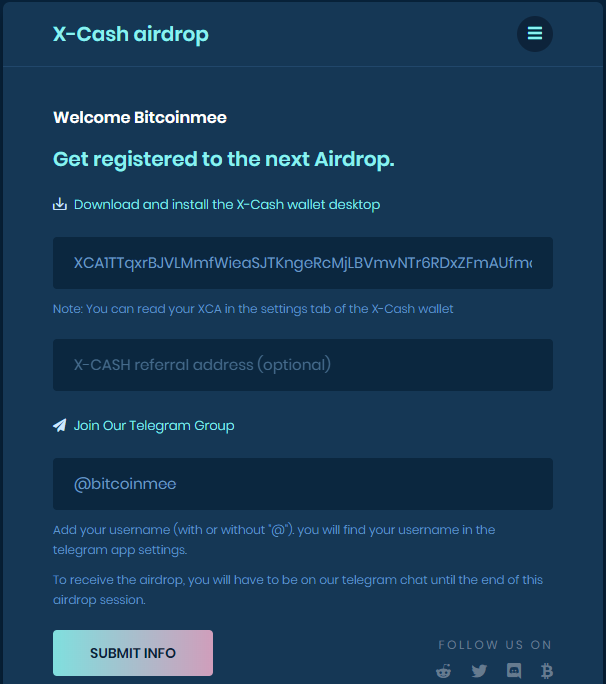 4. It is important to join their telegram group to get validated. Your account should get validated in 10 minutes but sometime it may take up to 24 hours.

5. Go to Bounty Zone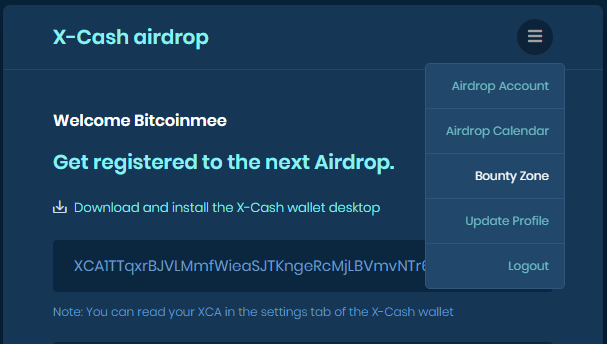 6. Click register to receive your 10,000 X-cash sign up bonus. As you can see in my account its already been distributed.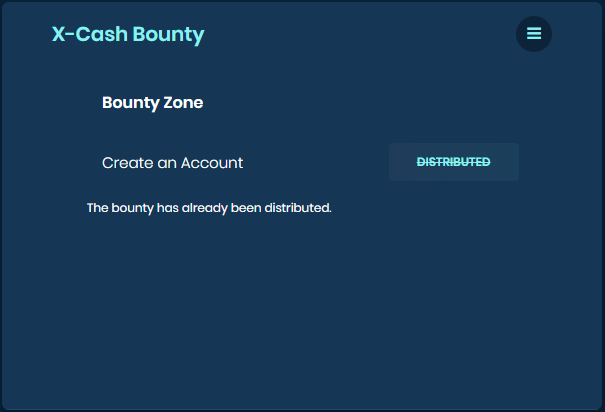 7. Go to Airdrop calendar to check all the Dates of the distribution. The opening of registration for the first airdrop will be August 21 and it will remain open till August 31. You need to register every month to participate.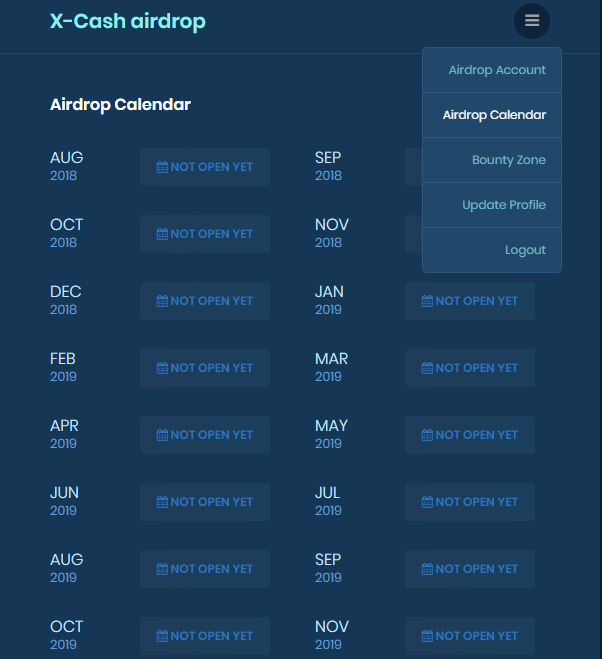 8. You can get your referral link in the update profile, only validated referral will be counted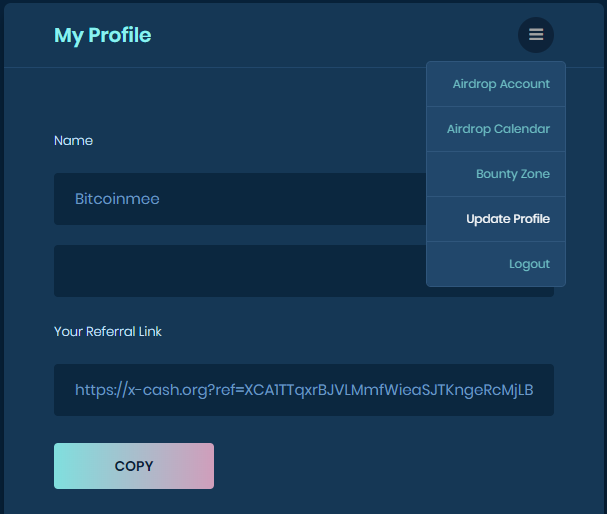 9. After this you can check your X-cash GUI Wallet that the 10,000 Xcash sign up bonus has been distributed to your wallet. For the first 1000 registrant they received 100,000 Xcash but for the late registrant you will still received 10,000 Xcash.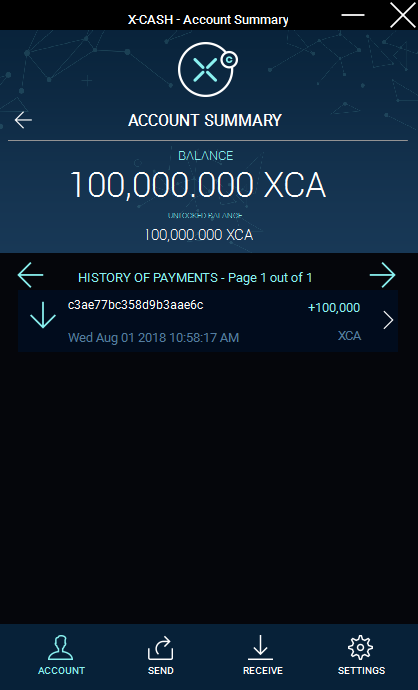 Note:

If you already register without any referrer you can add my address manually and then click save info.  
b80b73c5-7981-4d4b-a18c-78a5ee212bcb

And that's it don't forget to join the Telegram group and Discord channel for the updates and for any concern you can contact the admin in this channels.
Useful Links
X-Cash Website
Bitcointalk Thread
Medium
Github
Telegram Group
Discord Channel