Bride Price: A Custom that should be Abolished
Bride price is the amount of money and list of items paid to acquire a wife or bride. Whoever introduced the idea of 'bride price' to our society was a complete jackass.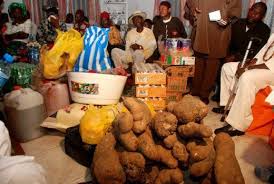 Photo Credit
The fact that it reduces a human to a commodity, gives men a sense of ownership over their wives, and makes gender equality more difficult to attain, is what drives me round the bend.
And then, in one way or the other, has served as a subtle justification to disregard a spouse, and use a partner merely as a means to an end.
People should be allowed to marry who they wish, without any partner paying for the other. The amount paid does not matter; as long as there is a payment, then it is trade.
It is really baffling that we have some so-called educated people trying to justify such stupid tradition. They say it's a token of appreciation paid to the bride's family for training their daughter. My question is: Who pays the groom's family for training their son? In reality, it only widens the gap between both genders.
We are slaves to our customs and tradition in Nigeria. Why must we do things the way our ancestors did? Our ancestors were cavemen that existed so many years ago. Some were intelligent, while some were foolish and stupid.
Nigeria is in a bad state currently because we've been making the wrong decisions. In the next 1000 years, we'll also be ancestors, so we've got to correct these decisions for subsequent generations to follow.
Culture is dynamic. Any tradition that ceases to be rational, if at all it was ever rational, should be discarded. We can never progress if we're not receptive to change.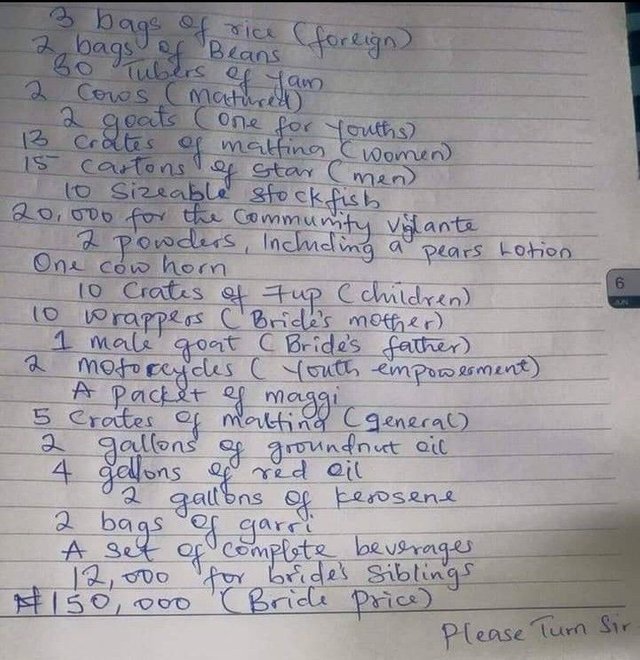 Photo Credit
Dear Parents, having a girl child is not a poverty alleviation scheme. Start a hustle if you are broke.