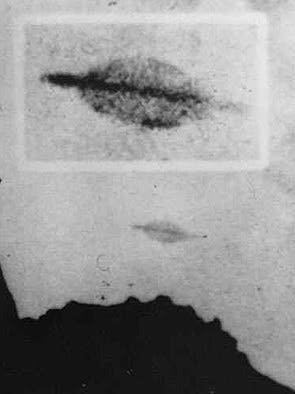 The device that contained my dead wife's consciousness, or soul, or whatever it was, didn't have any outside controls. I couldn't shut it off or lower the volume. I didn't even see a way to open the blasted thing. That first night I left it on the living room table, which it didn't like, because it didn't stop chirping and beeping. I could hear it in my bedroom even with the door closed.
There was a forlorn quality to those buzzes and beeps that made me restless. Was that really my Rebecca inside that contraption? Was it possible? I had seen Ezra with my own eyes, after all. I had watched his rotting corpse speak to me as it floated in that strange fluid. That was no illusion.
Was this?
I spent that morning trying to communicate, to prove to myself I was being fooled, asking it questions only Rebecca would know the answer to. The responses were indecipherable clicks and bleeps that could have meant anything. I will admit, however, the noises had a tone of certainty to them. Perhaps the sounds were nonsense, but it was confident nonsense.
I could feel the ancient wound of her betrayal opening. I had spent thirty years healing, and now the pain was as fresh as ever.
Was that Ezra's plan? Was this his attempt at some petty revenge? It was cruel even for him.
My pain turned to anger the more I communicated with the device.
Rebecca had left me for Ezra many years ago. She had made her choice, and she hadn't chosen me. It was unfair that Ezra would make a gift of my ex-wife to me, as if she was his to give and take. I wondered if this squeaking box was as tormented as I was.
Again, my thoughts turned to destroying it. I should smash it to bits. It would be an act of dual kindness––for me and the soul contained within those wires and light.
But I could not bring myself do it.
TRUE ALIEN CHAPTER ONE: https://steemit.com/writing/@senderos/true-alien-chapter-1
TRUE ALIEN CHAPTER TWO: https://steemit.com/funny/@senderos/true-alien-chapter-2
TRUE ALIEN CHAPTER THREE: https://steemit.com/funny/@senderos/true-alien-chapter-3
TRUE ALIEN CHAPTER FOUR: https://steemit.com/funny/@senderos/true-alien-chapter-4
TRUE ALIEN CHAPTER FIVE: https://steemit.com/funny/@senderos/true-alien-chapter-5
TRUE ALIEN CHAPTER SIX: https://steemit.com/funny/@senderos/true-alien-chapter-6
TRUE ALIEN CHAPTER SEVEN: https://steemit.com/funny/@senderos/true-alien-chapter-7
copyright 2017, Daniel Capuzzi