7ype is taking on the BIG TIME MOVIE STUDIOS. Support them Going against the Establishment
If you are a writer or enjoy quality entertainment that is not subject to the manipulations of large corporate movie studios this will interest you. please resteem / upvote.
7ype is a unique, forward thinking and innovative way for feature films to be financed by supporters and fans, which blends the best benefits of crowdfunding donations and avoids the pitfalls of film "investing", whilst allowing supporters to share in the success of the films.
It uses an Ethereum based token called a "7ype coin" and smart contracts to allow honesty and transparency in how funds are spent, and to allow supporters to retain or increase value.
There are many films already on board to use the technology, including several that are near completion. Supporters can use 7ype coins to get their name in the credits, invites to premiere screenings, limited edition DVDs and Blu-rays. They can even get producer credits, or company production credits and logos attached to the films and trailers.
7ype coins are limited to a small pool which will never be increased, and films produced will have a steadily larger budget and more star power, so coins should increase in resale/trade value over time.
www.7ype.com is currently in it's ICO stage which is similar to an IPO. ICO's have just surpassed IPOs in the last 2 months as the lead in Angel Investing and traditional IPO investing. An ICO is an Inicial Coin Offering that is a Crypto Currency token similar to Bitcoin and will be used on Blockchain software and technology. It is transparent and self auditing. There are many reasons that this particular organization has chosen to move onto the blockchain.
Here is some more information on 7ype. If you are interested in buying some 7ype coins as part of the pre-sale period go to page 19 of their White Paper below.
WHITEPAPER: http://www.7ype.com/7ype%20ICO%20-%200_1%20Simplified%20White%20Paper.pdf
www.7ype.com
First of all you can get onto the free informational email by filling out the small form at the bottom left of the website. www.7ype.com
Tuesday is a big day for 7ype. They plan on launching the new web site and also are coming out with major announcements in partnerships. I have had personal emails with the CEO and he is very responsive if you have questions you can email Sam later once you received email updates from him which have been about once a week now.
Finally, a realistic ICO trying to raise a reasonable amount of ETH, a token with a real world application and products ready immediately upon launch!
Capped sale: Only 100,000 coins ever created.
50% of coins up for Initial Coin Offering.
Profits reinvested in to pot, enabling growth.
Honest, transparent, traceable use of funds.
Detailed, plain English white paper. No hyperbole.
Realistic, solid roadmap from industry expert team.
Founding member has nearly 20 years of industry experience.
Over 20 feature films already signed up to the service.
Tokens will be redeemable immediately after sale period.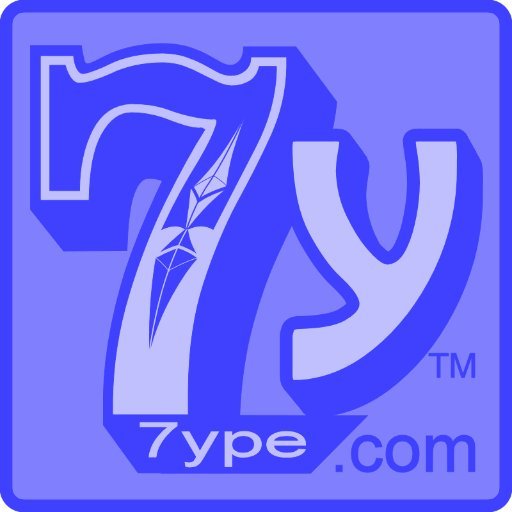 PLEASE FOLLOW if you were the least bit amused or informed. The chances are, that I will become even more informative or at least, a little bit more amusing.
If you feel my posts are undervalued or you want to donate to tip me - I would appreciate it very much. These are some of my top picks in CryptoCurrency coins. You may also take a second look at one or more of these for yourself if you are interested so I provided the websites for your enjoyment. Thank You!
Bitcoin (BTC) - my address > 1QAGfmQMAG3hAGXGn9FfaiUqXtPDY9wnES
https://bitcoin.org/en/
Ethereum (ETH) - my address > 0x19f5275b1b83cf477daf4e452c0cded962bb3d55
https://www.ethereum.org/
LiteCoin (LTC) - my address > LMU4xq41AWm4Z6exDkgx6bqWepsJPRqawo
https://litecoin.com/
Ethereum Classic (ETC) - my address > 0xcf61ee243665cad22530cbd88e5f0cc0fbfc0f74
https://ethereumclassic.github.io/
Ripple (XRP) - my address > rEC8oSkuq5uyarTyZYtFTQGyAjVSi48pjT
https://ripple.com/
SiaCoin (SC) - my address > c9a0270501595cf1ccb2c2af9238ec31bbe8f19c364b8eadf550e80cc14c480c64727dee1200
http://sia.tech/
PotCoin (POT) - my address > PLMcn4Q8MXLDGNpbNZnXLBqd9T8idqnEJr
http://www.potcoin.com/
Dash (DASH) - my address > XapRwJiLDcCJH6xWLz6af9Ks9CFMWj8fin
https://www.dash.org/
Zcash (ZEC) - my address > t1Z1xkKVVAVRr6f4AnojZ5UKHX43o2rLDG2
https://z.cash/
THANK YOU