HOW I GOT MOTIVATION TO WRITE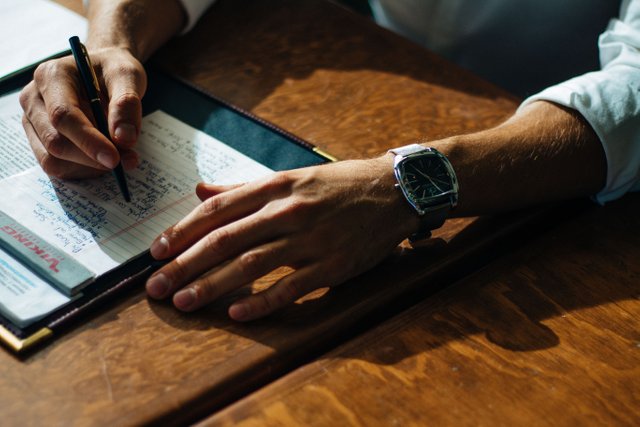 I remember the time I began writing several years ago. I think about 16 years back. I was in junior high (secondary school).
I happened upon a novella that a next-door neighbor wrote. She was in her teens, probably three years older. I was enthralled with the level of vocabulary and structure the story had. It was, of course, a fantasy novella.
I was hooked immediately, and I couldn't stop reading the book until I got to the ending. I think it was then I picked an interest. I thought, "If this girl can do this, why can't I do the same?"
And so, my writing journey started.
The first book I was 'Magic School'. It narrated the life of a young boy orphan (of course, the JK Rowling thing caught up on me as it did most people).
I described my MC as someone who mysteriously got an invitation to a magic school and had to go through a series of tests at school, which changed his life more like the 'Harry Potter' narrative.
The book was, of course, horrible. However, writing that book (which was of course loved by friends at school and sibling), I got the confidence and belief that I could do something with writing.
I think the next work I wrote was 'Brought down to be Raised'. This one had nothing to do with magic. It mirrored the life of a young girl, who saw her parents die in an accident, saw everyone despise her, and went through series of negative situations and events that saw her continually descend from bad to worst. Things changed when she met and got married to a rich man who brought joy to her life and put an end to all her sorrows.
Through writing, I found an escape from the real world. I found relief in the world I created for myself.
Writing, for me, is more than just a way to make money (although I have made some money writing for other people). It is a way of expressing those thoughts and ideas I have in my mind. It provided an outlet for all the things I might not be able to say.
There is a reason most people see writers as introverts. I found that to be true in my case. I'm not the outgoing person, and expressing myself by talking doesn't always work for me. With my writing, however, I get to say more things writing than I would manage while talking.
Writing doesn't have to be complicated. I get to hear complaints about writing; that it is mentally draining, that it requires expertise and all that. That is not the way it works for me. I think the reason why most people have this issue is that they don't take their time to plan their writing before they begin.
Now, throw in the arguments pitting pansters against plotters continues.
Some argue that one is better than the other is. Some say it is better to write from the seat of your pants, just going with the flow. Others think it is better to plan. To have everything structured out before the process begins.
I say do whatever works for you but have a clear direction. You should know at least the beginning and the end of what you are writing on. You should know the goals you want to achieve with your writing and then going in that direction. I find out that when these things are in place, writing becomes easy.
I don't know how people can sit on the edge of their pants and write because I've never tried it. What works for me and makes the journey easy is doing my homework first.
Also, I think most people having issues with writer's block would come out from that horrible place with more planning.
Writing can and should be an enjoyable experience when the right things are in place before the writing process begins.
I just finished the first installment of my novella series. I'm super excited. I can't wait to begin the next one. Writing this book has been as easy as putting on my clothes because I took my time to plan everything before I set out.
I'm looking to improve my game by finding better ways to increase speed. I believe that we can write more without compromising on quality. Jonathan Greene said 'quantity is a quality of its own.'
It is possible.
Therefore, I'm developing a formula I can use to increase my output. Once I get the recipe down, I will be shelling out works as fast as possible and always have something to give my readers (tribe).
Writing is an enjoyable experience and should never have to be worrisome.
Thank you for reading this piece. I do hope you enjoyed it.
I will let you know when I publish my books if you would be interested in buying.