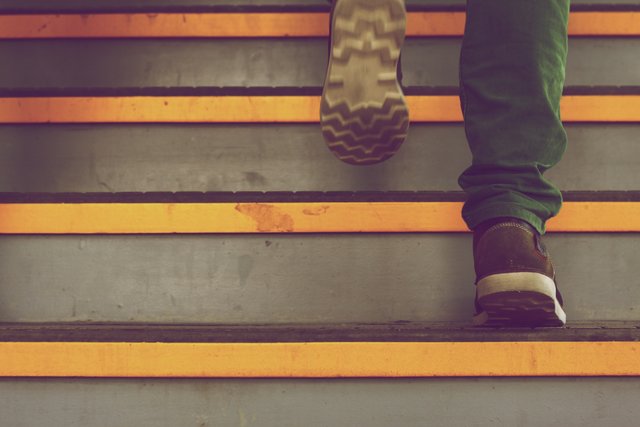 source
---
There are several reasons why your posts may not be doing well on Steemit and you just might find some of them in this post.
---
Have you ever spent hours crafting a post, searching several topics on google and copying from various sources just to put together a post you believe should be what Steemians would love, appreciate, and want to read, only to watch it go down the drain, unnoticed?
I joined steemit three months ago when a friend told me about how steemit could help me improve my writing skills and how I will be rewarded for writing post. As a newbie, I wrote my first two posts which I felt were awesome but I received constant visits from @steemcleaners and @cheetah and to grace it all, I had little or no reward.
At a point in time, I started posting only images without sharing any event with the community. When I did this, it was worse. I never got rewarded.
Then I decided never to allow @steemcleaners and @cheetah to comment on my post, and also start making positive changes to my reward.
I really wanted to improve my writing skills as well as make changes to the rewards I was getting, so I decided to do what I call my little magic.
I was ready to learn how to write good and quality posts, so I started following authors that were doing well and read their posts not only to enjoy them but to study how the posts were composed and put together.
There is an old saying "When a child sits on the shoulder of an elderly person, the child sees farther" that was one thing I did too. I allowed myself to be mentored by great steemians, (steemians like @fisteganos, @surpassinggoogle, and @papa-pepper). These steemians had been in the community for a while and I needed to learn from them.
I did not neglect my fellow steemians who were newbies either. I interacted with my peers, giving constructive criticism and thus getting better. Because "iron sharpens iron".
I learned a lot during that period and before long, I started writing Original and Quality posts.
Why Go Through All That Stress?
After all, we have been told that all we had to do was write quality posts and from the work I had been putting in prior to that time, I was pretty confident my posts were top quality!
To get a solution to this issue, let's first consider what makes a post a "quality" one.
How To Write A Quality Post
The number one truth is that quality is not judged by the length of the post.
A quality post does not also mean you should give us your final year project.
The number of hours you spend crafting a post also doesn't matter like that.
So What Then Matters?
The value your post adds!
How Do You Write A Post That Adds Value?
Now that you know that quality is not in the length or how intelligent your post sounds but in the value it adds, the next step is to figure out how to write posts that adds value to the community.
Write About Things You Know
I've seen someone whose bio says he's a computer science student write about bacteria and laboratory procedures (For example; How Ebola virus cannot be cured using antibiotics) in a bid to post "quality" content.
Instead, tell us stuff about you. Let's get to know some of your thoughts. Share with us things that excite you.
We all have different hobbies and daily encounters; share some of this with us! Steemit is a community of humans and when humans interact in a community, they share stories, experiences, jokes... and so on.
Overall, be open and be human.
Don't Copy From Other Websites
Don't google some "topic" and start copying from other websites or sources just to sound "intelligent". This is not a school. That act won't give you any pass mark here! Like the first point, it's always better to write about what you know!
Wouldn't you want to be seen as an expert in a particular field? Wouldn't you want people to associate your blog with the things you do so well that makes you stand out from the crowd?
You would right?
Great, now I want you to go ahead, write down everything you love, are good at, or are interested in, then pick 2-3 of these things and begin to share with the community.
The people you see consistently trending are those who picked a niche for themselves and totally owned it. Don't believe me? Take a trip to the "trending" page and see for yourself.
Always Cite Your Sources
When writing an original content post, it is acceptable to use outside sources to acquire knowledge (do not copy and paste). Please include links to any outside sources you use as well as source links for any images you use. If you do not do so, there is a chance that SteemCleaners or others will consider it plagiarism.
We do not want your reputation score and rewards to be negatively affected, so please be diligent in citing any outside sources and images used.
One way of doing this is by listing the links to the sources you referenced and also the images used in your post, just like the example shown in the image below.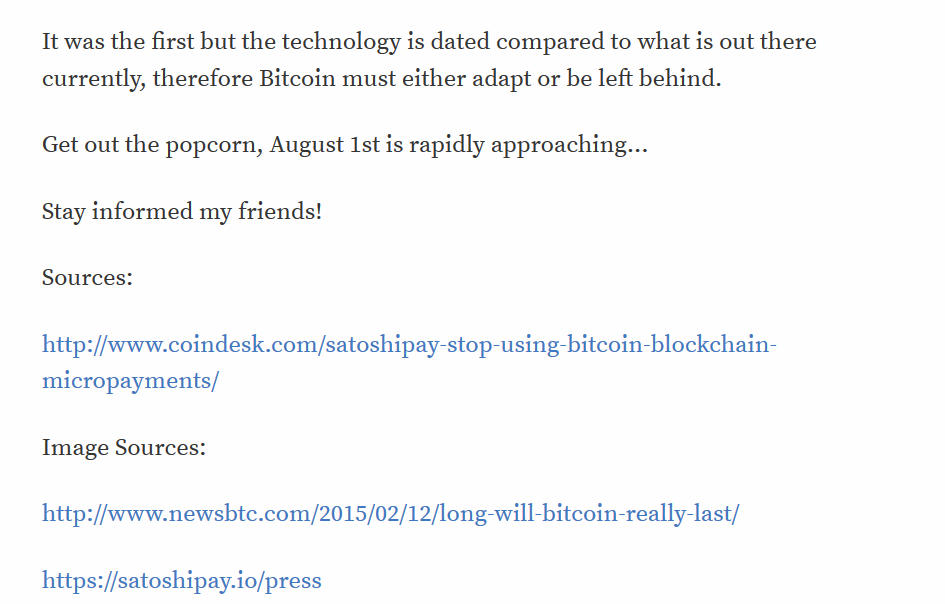 Another way of doing this is to embed an hyperlink for image source like in the example below.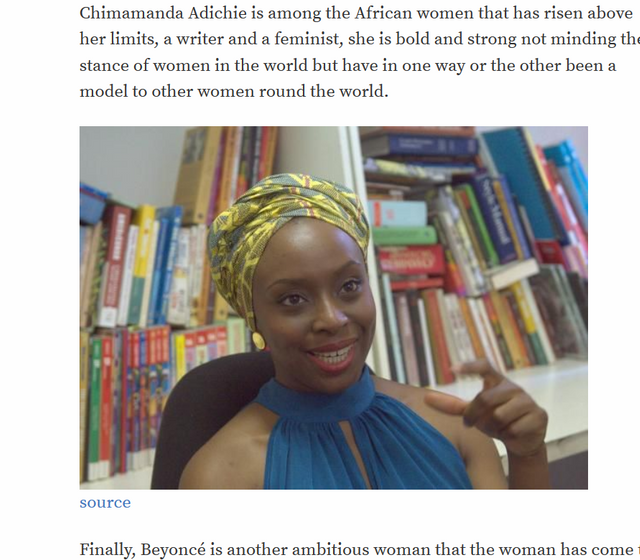 ---
---
If you got confused towards the end of this post, don't worry. The main thing we want you to know right now is that plagiarism is frowned upon here and your best line of action will be to be open, be human, and write about the things you know.
And to help you clear any confusion you might have, our next post will be on best practices to follow when formatting your post.
You'll learn the two methods of referencing (the examples above), and many other tricks to make your posts readable and attractive.
So make sure to follow @onequality so you don't miss any post in this series.
If you found the post useful, please resteem so that your followers can get to read it also.
---
---
About The Author
I most likely came to earth as a clock in my previous life and since old habits are said to hardly die, I bet those habits followed me into my human form. Forget Superman, I am @gbenga aka The Clockman.