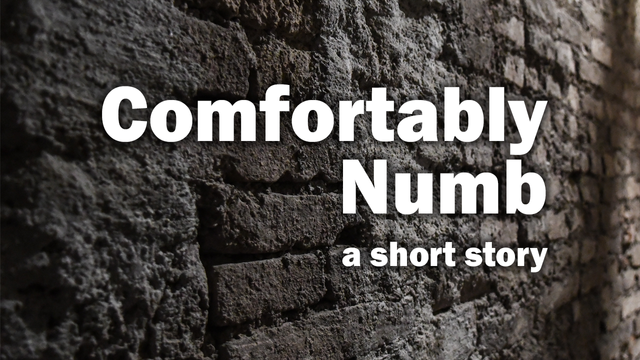 ---
Comfortably Numb
---
Noah shot himself. Again.
The words made him smile through the fresh numbness, even though he probably looked like a fool with that big dopey grin on his face. Not that it mattered, of course. Not anymore. He had bigger fish to fry. Everyone here did. Some of them already were fried, or frying, or roasting. In hell, maybe. Probably.
(This has been a short story preview)

This is a contest entry for @jonknight's First Fiction Contest - Armistice.
Image Credit for title image. Edited by @negativer
Story title borrowed from Pink Floyd's song of the same name