It's been two months since I last used this title and got almost 80 votes, and I've been working on my plan since then. To read the original article, go here.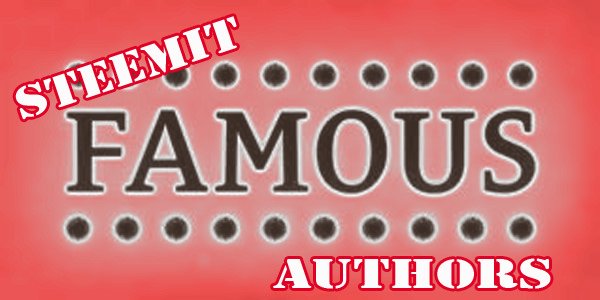 Today is the day that it all begins and I'm so excited to be sharing this!
Over the past few weeks, I feel like I've learned as much about the new steemit as I did in my first couple of weeks, way back in August 2016! I've gotten on dlive, I've learned how to use discord (sort of, but that's probably debatable) I've met some really, really cool people that want to work toward a better steemit and what better time to launch the #costeem hashtag than right now?
So, here is what I'm talking about.
I've been an author now for over ten years. Some good, some bad, but all of it fun. I love telling stories, but I want to share that with as many people as possible, and that's where you come in!
In my original article, I talked about working like James Patterson to partner with the best storytellers around me,and I think I've finally run across a plan that can help us work together, so that everyone will benefit, so here it is!
This evening, I'll be launching a brand new tale. If you have no idea what I write, check out The Wishmonger or 8 Minutes to Sunday for a taste. I think I'm a decent storyteller, but I want to have some fun with it!
This time around, I won't be the only voice in the story, in fact, any of you out here can join in. Here's how it's going to work.
This evening, I'll be sharing a basic premise for a tale that I've been working on for a while, it's a post apocalyptic, scifi, fantasy, "Harold of the Apocalypse" about a guy that can see the future, lives in it, in fact. Harold starts out going it alone, but, finds over time that a community is the best way to survive the apocalypse. I'll be laying out a rough plot outline with some major points I want to hit, some characters, the setting, and a few other "world building" tools.
**You'll want to pay attention to these, if you intend to participate. Here's why.
**
Tomorrow, I'll be sharing the first chapter of the story, then....
Once, I've shared the first episode, it's up to you what happens next!
That's right, I'll be asking each of you to write the next part of the story! But, to make this a good story, we need a cohesive feel, so, while I'll gladly promote all submissions, only one piece will be selected to add to the "canon" of the work.
It will need to abide by the following rules.
It must accept what's come before as the narrative of the story, and continue on from where it has left off. All characters, settings, items, ideas established before, should be assumed true in our story universe.
It should stay true to the style of storytelling established by previous chapters. This will be hard for beginning writers, but a worthy challenge!
It needs to be written in clear English, with good spelling and at least mostly free from major errors. (not saying I won't use a good idea, even if it's a bit rough)
It should be between 500 and 2000 words. Anything less, or more, will not be considered.
Once I've published the first part, you can "submit" your chapter by publishing it to your blog, and leaving a link in the comments of the first chapter.
I'll allow two days for submissions. On day three, I'll create a post featuring links to all of the submissions, and ask the audience to vote for their favorite, by first, upvoting the link post, then, voting on the blog of the author they favor most to be the next part.
This next bit is essential!
You may only promote your submission with "unpaid" promotion tools. You can use busy.org, chainbb, steepshot, dmania, dtube, dlive, or steemit to create posts promoting your chapter, you can share it on any free social media, you can use discord post promotion pages (please upvote others if you do) but you MAY NOT BUY ANY VOTES OR PAID RESTEEM SERVICES!
Your votes must be organic.
Any post found to have used bots to upvote will be disqualified.
I will allow two days for the voting, before selecting the next chapter. I will choose from among the top three voted posts the chapter I feel best fits the narrative and style of the story and add it to the official chapter links.
Then I will add the third chapter myself, splitting the revenue with the chosen author of the second chapter for the third chapter post!
Every other chapter (even numbered chapters, I'll write 1,3,5,7,etc you can submit for 2,4,6,8 etc) will be open for submissions, so please don't hesitate to submit again. The same author may be chosen, or a new author for each chapter, depending on the quality of the posts submitted and the audience's response!
What is in it for you?
First, I hope you'll see this as a fun way to write. Collaboration is one of the best ways to shape our voices and get heard.
But, the reality is, we'd all like an audience and more upvotes too, right?
We'll be sharing all of these posts on a common hashtag, which I will announce this evening. This should drive traffic for your blog.
I'll be sharing links to EVERY single chapter submitted in the two days, provided you've at least TRIED to fit your post into the story. This should get you some eyeballs on your work as well.
If your chapter is selected, you'll have a chance to earn SBD from the next chapter I share, plus, have your link added to the list of chapters for the "official" story.
Finally, when all is said and done, I'll be editing the chapters together, into a final novella (I'm aiming for 20 chapters on this first one) and putting it up for sale, splitting half of the royalties among all of the other authors. (I will keep half for running the project, editing and design, publishing and marketing)
So, if we work together to promote this contest as wide as possible, big things can happen for you, even if you're not selected, but, if you work hard, submit every time, you may be surprised to find that your writing gets better!And your odds improve to be included!
One final element. I will be choosing at least two chapters in each round to critique. I will pick work I feel shows promise, but just isn't quite there yet and suggest edits. This may be what you're looking for, a professional writing coach, at no cost to you! I'm doing this because I want to be the guy I wish I'd met when I started out.
All authors will need to agree to a creative commons copyright, making the work public domain. All authors will receive credit for all of their work! And payment will be as outlined above, based solely on upvotes and subsequent sales of the published story, with no guarantees or advances.
If this sounds cool, let me know in the comments, and upvote and resteem to get this spread as far as possible! I'd love to see 20 submissions for each chapter!
TIME FOR DOLPHINSCHOOL BOOTCAMP AGAIN!
CLICK THE PIC FOR DETAILS!