Arcas' Bones (3.5/12)- Incoming Missive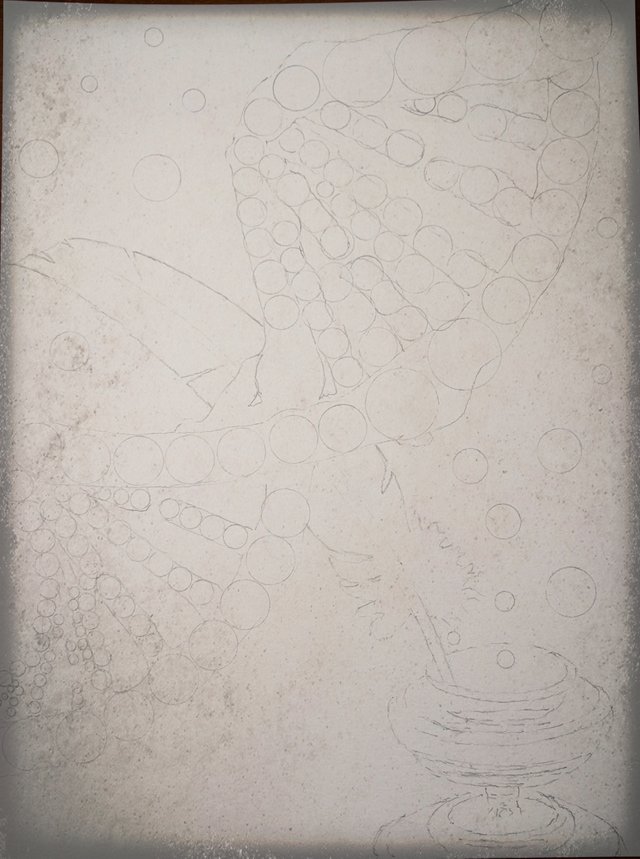 My Dear Terence,
I hope this missive finds you well and in excellent health. I was so excited to receive your report and happy to hear that all the communication kinks have been worked out. Those Jupiter relay stations are rather old and clunky. Your account of the voyage so far is thrilling, colorful, and insightful. What a grand adventure! Thankfully, you're near your destination. I can't wait to hear about your arrival!
Your project logs are also an exquisite read. The questions you pose, and the guesses you make are in close alignment with our aims. I think you also managed to impress our friend, the General, who appreciated your focus on certain security matters. He has been more impatient than usual the past few days. He keeps pushing us for more and more contingency plans. I swear, the man sees disasters everywhere. I know he means well. While he may not show it, he's a softie at heart. I think his main concern is the children of Arcas. He's a veteran of the Titan rebellion, you see. And he's not keen on repeating the mistakes that were made in that evacuation.
I uploaded your models into the Zerowave app (You'll have to tell me one day how you came up with that name). I admit that many Anthropological concepts escape me, but the program does a wonderful job of illustrating the underlying logic. Naturally, I am particularly fascinated by the neuro-genetic stage of cultural development. The overt expression of genetic processes is an intriguing way of looking at cultural behavior and development. I have some ideas that I might test later (once the General stops pestering me about 'Territorial' simulations). Btw, thank you for sending me the source code. You embody the true spirit of academia: collaboration and open sharing of knowledge. I only wish government institutions operated that way. Which is, I think, my way of saying, I'm sorry we haven't sent you the data you requested. Some unforeseeable event occurred, and the flow of information was frozen. You will be debriefed when you arrive at base camp.
I know that this mission is not a stroll through Venus. There are hardships and possibly perils ahead. Yet, I cannot help but feel a little jealous of you, embarked upon this journey across space and time to save fellow humans and advance the frontiers of knowledge. It sounds all so romantic. It sure beats spending your day behind a desk and countless meetings. I wish you a tremendous success! Do let me know if there is anything I can do to facilitate your work.
Speaking of which, how is your research assistant working out? Isn't she such a lovely girl!? Extremely smart. Her father- Chief Councilor Rodrigo Oliveira- is very proud of his daughter, though anxious for her safe return. He wasn't too thrilled at the prospect of sending her to Arcas, but her profile was a perfect match for the job and well… she is a spirited girl. I am sure that under your mentorship and guidance, she will thrive and grow. Please give her my best.
Take good care of yourself, Terence. Wish I was there. I look forward to your field reports and lovely missives.
Warm wishes,
Rosalind

Continue reading more of Arcas' Bones: 1, 2, and 3
This sketch is a work in progress. I jazzed it up with a tacky frame I found in the Pixlr app. I'll be using my brand new White Nights watercolors to paint it. I'm still a novice, so I may or may not screw it up. Wish me luck.