There Is No Left Or Right In Space: The Politics Of Sci-Fi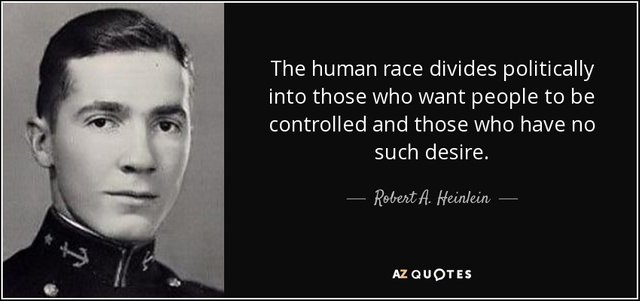 source
Much of the science fiction today has become a medium for proselytizing
the leftist mantras of multicultural, androgynous, pandrogynous,
socialism in the future, and space. It's a good thing that this is fiction, but
the reality that this propaganda is reinforcing is a recurring nightmare
from which humanity needs to awake in order not to repeat the atrocities
of the history of socialism in all it's forms.
This is not to exempt fascism, as fascism is socialism at it's core as well.
What it comes down to is authoritarianism in space, with it's twin tyranny
of totalitarianism, both enforced by technology and social ideologies.
Science fiction authors are people, writing in the milieu of their origin and
existence. Anyone who wants to judge them should take a moment to put
themselves in the shoes of the writer, in the circumstance in which the
material was written, and see if they can come up with something better.
It is not difficult to come up with better options than socialism in space, or
on Earth, in the future, or in the present. Many of the modern leftist
authors might benefit by reading more and writing less. Even those who
think that socialism is a great idea on paper, that somehow doesn't work in
reality, need to go back and follow the logic chain again.
The same can be said of many on the right. 'Every man for himself' is not a
way to build a successful space program, or a future for an abundant
civilization. Individual rights must be respected, or there can be no
abundant futures.
https://redice.tv/red-ice-radio
Lennart Svensson - Science Fiction Seen from the Right