Think about it, we all know what's happening in our country--or world-- right now. We know that 90% of it is not what we want as citizens of the world.
What's happening now is the desires and visions of the 1% of the 1%. This is what happens when money, greed and scarcity are the deciding factors in policy decisions and actions.
What's happening now is not the will of the people. It's the opposite. It's the destruction of the will of the people.
The big picture is messy and dangerous. But I believe a by-product of these policies and perpetual greed are impacting us on very individual level that's impacting us as a collective.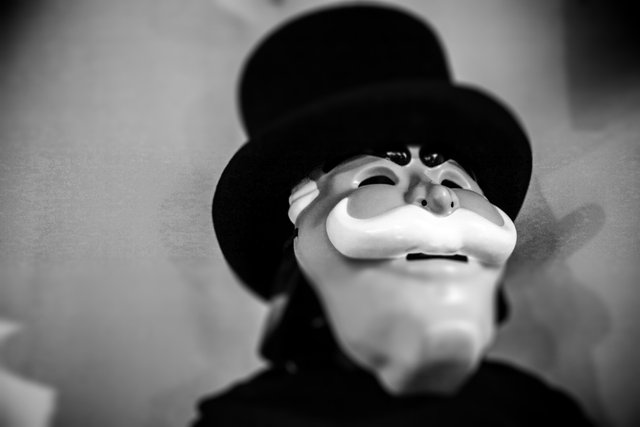 We're all experiencing a cognitive dissonance with just about every aspect of our daily lives, and I'm going to make the argument that this perpetual dissonance is slowly destroying our well being as humans.
Think about it, we know that the butter we're buying was shipped from a distant land, using a ton of fossil fuels and made affordable by subsidies that screw over the farmer who actually produced the dairy that created the butter in the first place. Yet we buy it. Because we need butter.
We know that the clothes we're buying for our kid's first day of school were most likely sewn by children younger than the child we're buying them for, yet we must clothe our child and we don't have the time or resources to make the clothes ourselves.
We know that the car we're driving is using up fossil fuel and heating up our planet at an alarming rate, but we have to get to work and our daily necessities usually require a vehicle. And we can't all afford a Tesla or even a Prius.
And yes, I can hear the counter argument here-- make your own butter, buy local and support your own farmers. I agree. I get it. But let's be realistic. Like it our not, for most of the population, making our own consumables isn't an option. It's not affordable, practical or a skill set many possess. And many towns and areas don't have public transportation, I happen to live in one right now.
We can argue that this is the source of the problem-- our disconnect from the source of what we consume-- and I agree. But that's not the point I'm making here.
The point is-- if we stay in this perpetual state of knowing we're participating in a broken system, doing necessary activities that are detrimental to our communities, and that our limited buying power is further endorsing the destruction of distant eco-systems, suppressing emerging economies and harming children, then our cognitive dissonance is causing us great mental harm.
Slowly eating away at our hearts, our energy and our soul. Bit by bit. By continuing to participate in broken systems that we rely on to sustain ourselves, we're slowly destroying our peace of mind, our society and our planet.
Yet, for many of us, we don't even realize this dissonance is what lies at the bottom of our dis-ease. I mean seriously, how often does the everyday person stop to think about such things? They're usually too caught up in the circus of survival in this world to even acknowledge that there's a larger, underlying problem that is eating away at their well-being.
To bring back an earlier point, becoming reconnected with the source of our consumption— and making more conscious choices-- may just be the answer on a personal level. If we could simply find a way to participate LESS in the consumption economy, maybe we could find a way reverse at least some of our perpetual dissonance.
How can those of us who are a tune to this lifestyle help others to do the same? How can we remove the social stigmas surrounding popping tags at thrift stores for back to school clothes and make it affordable and practical to either make our own butter or buy it from our local farmer?
How do we reverse the consumption habits of a society programmed to worship the latest brand label and celebrity endorsement of sweatshop clothing? How do we help our neighbors disengage from the distraction entertainment that numbs them to the ills of our world and take a minute for mindful reflection of our role in the slow deterioration of our social fabrics.
Maybe if we can figure out how to lessen the cognitive dissonance we fight through everyday, we'll have more time for the larger issues facing our society-- fascist overthrows of democratic societies, endorsement of dangerous dictatorships, pointless trade wars started because of ego or the heartless act of taking children from parents and placing them in internment camps. You know, our 2018 world.
I'm going to leave you with a quote from one of my favorite scenes from the first episode of Mr. Robot. This....
"Is it that we collectively thought Steve Jobs was a great man, even when we knew he made billions off the backs of children? Or maybe it's that it feels like all our heroes are counterfeit. The world itself's just one big hoax. Spamming each other with our running commentary of bullshit masquerading as insight, our social media faking as intimacy. Or is it that we voted for this? Not with our rigged elections, but with our things, our property, our money. I'm not saying anything new, we all know why we do this, not because Hunger Games books makes us happy but because we wanna be sedated. Because it's painful not to pretend, because we're cowards. Fuck society." Elliot from Mr. Robot
As always, if you liked this post, please pass it along to those who can benefit from it. If you have a comment, fire away...