I suppose we all have our own approaches to writing and creating content. One of the things I was taught-- and continue to believe in-- is the value of creating "evergreen" content.
In case you are not familiar with the term, evergreen content means something that has lasting value-- something that will still be as relevant next year-- or even five years from now-- as it is today.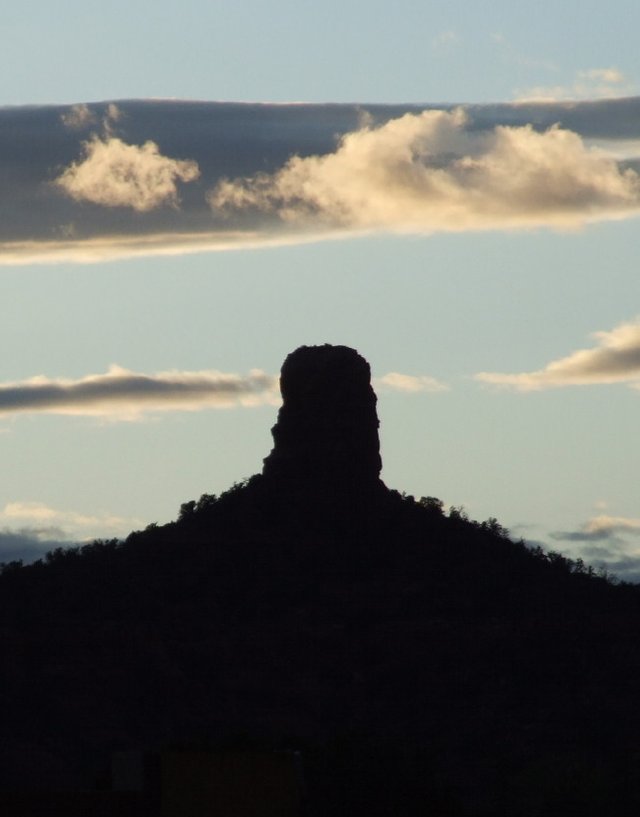 Chimney Rock at dusk, Sedona, Arizona
That's not to say that news stories of current events don't have value-- it's just that they are more intended for immediate consumption.
As I was getting ready to end my day, I started thinking about evergreen content and Steemit.
From a contributor's perspective, we know that payouts on Steemit pretty much happen in the first 24 hours. Sure, there's the 30-day payout, but I hardly ever see anyone collect more than a few cents. Based on that, there's incentive to create content that will get attention NOW, without really caring much about what's going to happen tomorrow, or next week, or next year.
At the same time, we're often talking about how to contribute to building "community" here, and creating a venue that offers "lasting value." Why? Because when potential newcomers to the site see a "library" of high quality (and "evergreen?") content, they will think this is a great place for them to start contributing, and that will continue helping Steemit grow.
I got to thinking about my content elsewhere.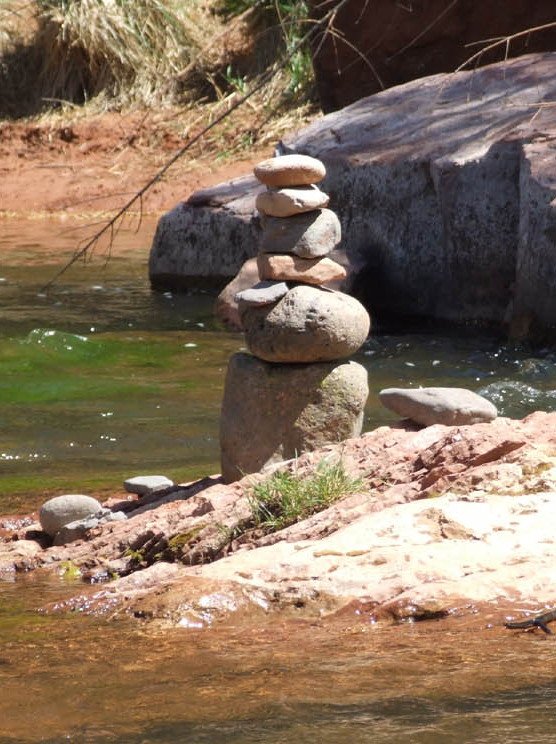 Rock cairn in Oak Creek, near Sedona, Arizona
Some of my articles on HubPages (for example) are 8-10 years old and continue to draw 10-15 actual page views per day (mostly from Google searches) as they slowly and steadily roll past 20,000, 40,000, 75,000 page views in their lifespan.
Some of the individual posts on my blogs have had 20,000 or more views, and continue to be visited... some of them date all the way back to 2002. 
So where am I going with this?
Just trying to reconcile the ideas of "only today" rewards with the idea of building "long term value." 
I mean no worries-- I plan to always do my best, regardless of whether I am only rewarded today, or I also derive long term benefits.
I just have a concern-- based on a LOT of years of web writing experience-- that the Steemit rewards structure might encourage "click bait" rather than "quality content" as the site grows and draws a larger and larger crowd from more mainstream sources. I mean, why should I put much effort into making sure contributions will look good to a Google search... three years from now... if it doesn't really benefit anyone?
What do YOU think, fellow Steemians? Is the short term reward structure counter to the intent of creating long term value? Or am I just overthinking again? Or can you create long term value with content that has a "short shelf life?" Leave a comment-- I'd be interested in hearing other people's opinions!
(As always, all words and images by the author, unless otherwise credited. This is original content, created expressly for Steemit)