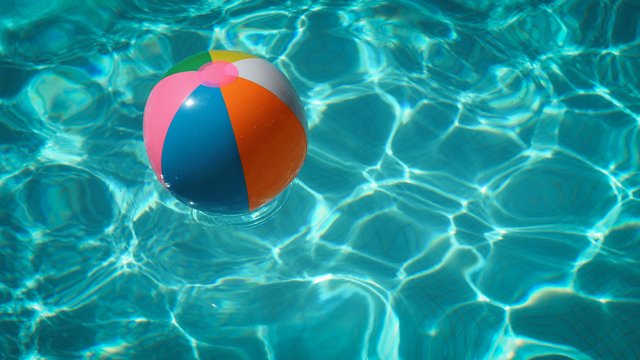 Source
(Enjoy the latest freewrite from the Ironwood Hamilton story line running through my freewrites; this one features Thomas Stepforth Sr., who came to Tinyville, VA on a mission you can read about in "Glass Bottle".)
Thomas Stepforth Sr. was 60 years old, and could easily remember a time in which what he saw before his eyes would be the occasion for many Black people to be killed.
Not that Tinyville, VA or Lofton County around it had a wading pool in those days, but if they had, the "Baby Steps," Mr. Stepforth's two youngest grandchildren, would not have been welcome splashing around in it.
Yet there they were, having fun in the hot late spring sun with all the little white kids, including, to Mr. Stepforth's amusement, the "Mini Hams," police captain Ironwood Hamilton's youngest children. Mrs. Hamilton had brought them down, and they were splashing around as happy as the rest.
Of course, not everybody knew it wasn't 1959.
He was a truly ancient man, tottering along with such a look of hate on his face that it was clear that had it been 60 years earlier, he would have surely done the damage he intended. His mouth was fill of racial slurs and curses, and his broken voice tried to thunder over the proceedings.
Up the road behind him, there was a host of younger white people, desperately running and crying out for their relative, who tottered right on, screaming and cursing until he slipped and fell face first into the pool. Behind him came all his shrieking and heartbroken relatives, and one of them slipped and fell in and was also hurt. The old man was now, in his senility and the equal caducity of his racist ideas, more of a danger to himself and his own than the Black people he wished to intimidate.
The ambulance and Captain Hamilton arrived – too late. The old man had hit his head in the shallow pool, and had died instantly. Once pulled out, he and his grieving relatives were gone from the scene.
After that, 2019, and the little ones, played on.
Photo Credit: Raphaël Biscaldi on Unsplash