So I Wrote a Book Called The Virus Of Life and some other plans for 2020
Hello Friends!
So finally I am proud to say that I wrote another book called :The Virus of Life
The Virus Of Life is a book with elements of sci fi, adventure society and the occult.
I say elements because the idea for the book came to me in 2000 after the solar eclipse of 1999 in Romania.
This first part (yes there are 3 more in the making) of The Virus of Life has parts of my life and some of my friends that I meet .
Some of the events actually happen and you will be very surprised to find out witch one...
The book is in 2 languages Romanian and English too.Romanian versions are eBook format and paperback and the English version is in eBook format and soon paperback will be print on demand.
You can buy this book on this stores:
Smashwords
http://bit.ly/2FLKEdE
Barnes and Noble
http://bit.ly/35R9UKr
Letras
http://bit.ly/2QRtRfW
So if you are an old reader of mine you will feel that you know this title....and that is because I actually published it in 2011 but on that year it was in Romanian language.
Here is the post that I made here on Steemit about the subject:
https://steemit.com/novel/@cynetyc/the-virus-of-life
It took a very long time for me to properly publish the book but now I believe that I have all the necessary things to continue.
I also made an official author site were I will post updates and talk about my future and past works:
https://www.stefandragosalex.com/
Now It is in its early stage but bit by bit I will optimize it and of course update it with news about my works .
As for my plans for this year....
In this video I basically tell about my new hobby: looking up on my walls ...
the books that I wrote
little bit about the current state of YouTube (One of my older channels got a strike for talking about bitcoin)
fooling around with my guitar
Tik Tok
So for the last one I started to test little bit Tik Tok and looks nice, I will upload the videos from there to YouTube.
Tell me if you liked the book or if you encountered problems when buying the book and I will do my best to fix them.
I wrote also a poem book called Forgotten Roots and you can find it on Kindle as paperback and ebook as well: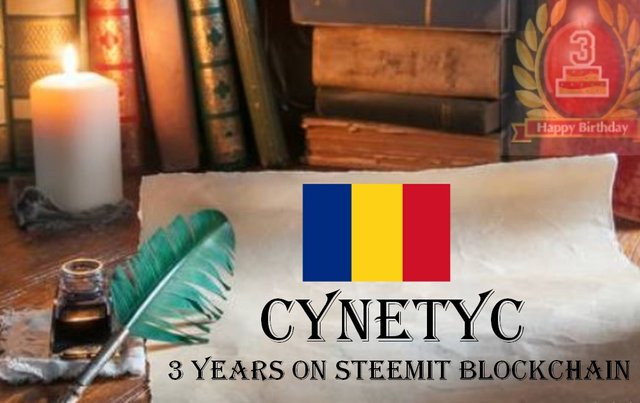 So that was it for today! I am Cynetyc and thank you for reading my post!