CES Asia-2018 is our first event since the end of the Token Sale. Our journey continues!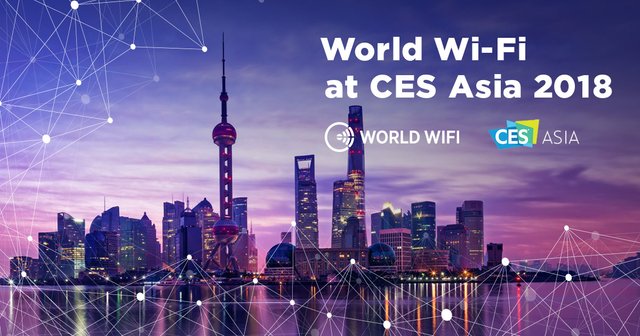 "Establishing contacts with hardware developers at CES Asia 2018 will bring us closer to our main goal", Yury Polovinkin, World Wi-Fi CTO
World Wi-Fi is at CES Asia 2018 to get in touch with the world's brightest minds. A lot of hardware manufacturers, tech companies and other projects working with Wi-Fi flock to there. It is an invaluable opportunity to lay the groundwork for future cooperations. Innovative companies at the forefront of the industry are glad to share their expertise and support. With all of that by our side, we can make World Wi-Fi truly global.
"I saw a lot of groundbreaking internet projects here and hardware developers, showcasing potential to be the future. Establishing contacts with them will bring us closer to our main goal of making every router compatible with our software".
CES Asia opened its doors in Shanghai on 13 June. The three-day exhibition is the premier event for the high-tech industry, showcasing the full breadth and depth of the latest innovations.
Key global businesses come to this event to grow and reinforce their brand by introducing their products to foreign buyers, international media and industry executives. Attendees have exclusive access to some of the largest brands from around the world, while celebrating the innovation that defines the consumer technology sector.#worldwifi