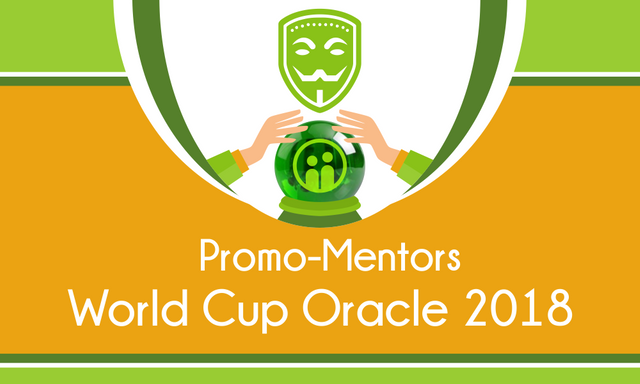 This World Cup was one of the best we have had! Full of surprises by the underdogs able to beat the favourites coming in to this tournament. I enjoyed most of the matches to th fullest, even if the teams I were rooting for didn't go through. I enjoyed the matches more by seeing people organizing contests of which I joined two of them, @worldcup-russia and @steemitboard. In addition I had set up what was in my mind the ultimate prediction challenge for the last 8 teams.
Below are the finals scores:
It was a very tough task but out of all participants one has shown to be the true oracle: @scipio. The title is 100% worthy to him as he managed to predict all the winning teams! @El-cr and me have to share the shameful bottom place 😆.
---
Let's have a look at @scipio's predictions!
These were the results of quarter finals to the finals:
Quarter finals
Score
Semi Finals
Score
Finals
Score
Uruguay
0
France
1
France
4
France
2
Belgium
0
Croatia
2
-
Brazil
1
Croatia
2
Belgium
2
England
1
-
Russia
2
Croatia*
2
-
Sweden
0
England
2
These were @scipio's predictions:
Quarter finals
Score
Semi Finals
Score
Finals
Score
Uruguay
0
France
3
France
1
France
2
Belgium
1
Croatia
0
-
Brazil
2
Croatia
2
Belgium
3
England
1
-
Russia
0
Croatia
2
-
Sweden
1
England
2
Most of scipio's prediction came very close. It's very impressive he managed to predict Croatia for the finals, who were considered an underdog when coming to the tournament. Out of the 7 matches he predicted the result of 2 matches perfectly!
Unfortunately he did not predicted the result for the last match correctly (4-2), but who else could've predicted such a wild final.
Congrats to the Oracle, @scipio you have won 20 SBD! The rest of the pool will go to @promo-mentors to support our project to promote Steem (more details in this post).
It's a shame this tournament went by so fast! Till in 4 years again!
Actually, maybe till 2 years, we could do an oracle cup for a continent tournament :)