I've been making upcycling instruments since 2010 or so. I got into it after reading about poor people in Africa making instruments from oilcans and other trash.
I didn't know about the existence of cigar box guitars back then but I liked the idea of upcycling instruments and decided to try making some of my own!
I did have some woodworking experience (due to working with my Dad, who is a carpenter/roofer) but I'm not a trained luthier and had to figure out my own way to make instruments, getting better at it over the years.
But enough of a background story for now, here is one of my latest builds and some pictures of how I made it: a six string oilcan guitar. I hope you'll enjoy it :)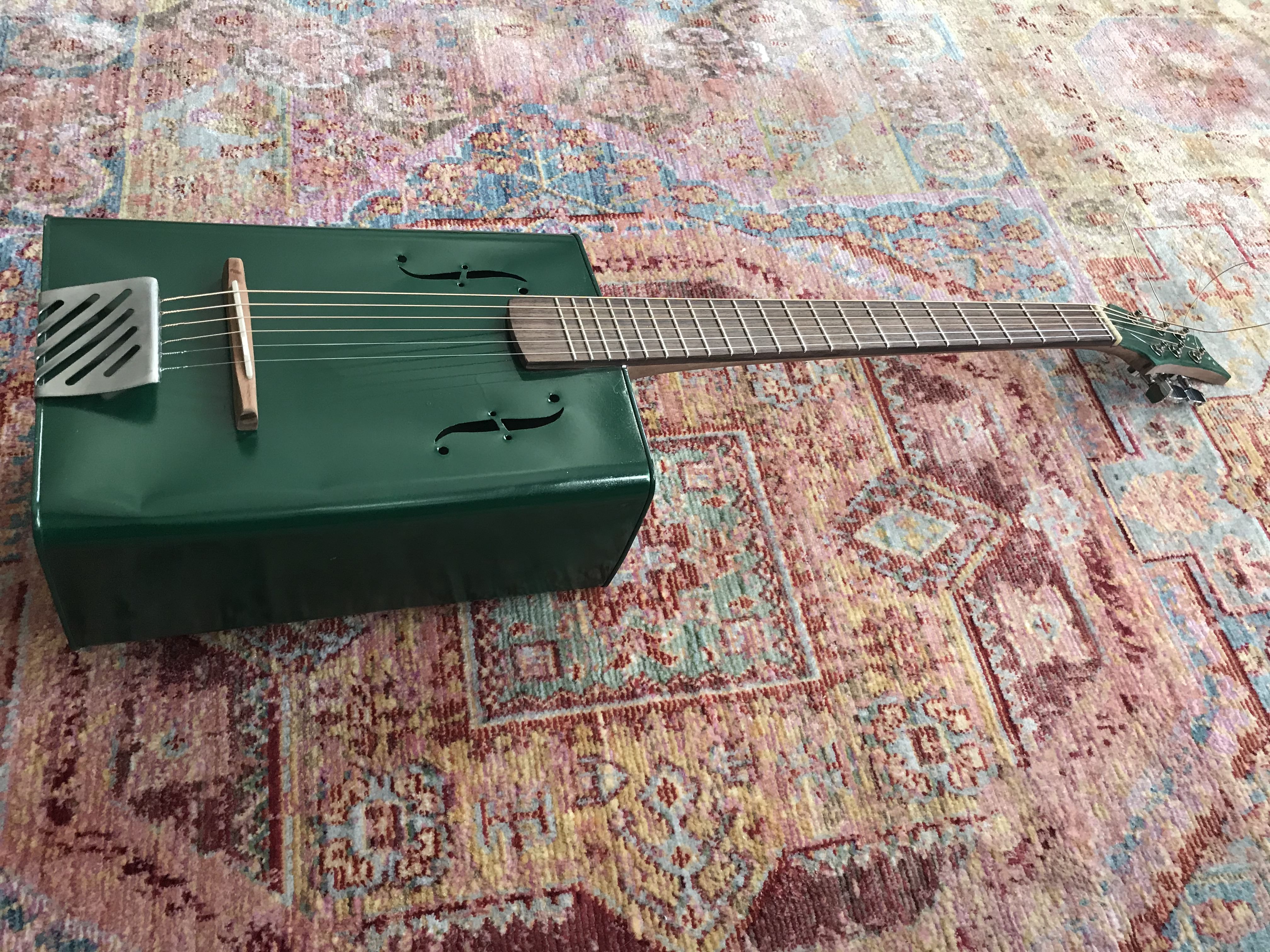 Routed the trussrod channel on the CNC and cut the shape of the neck & headstock with a jigsaw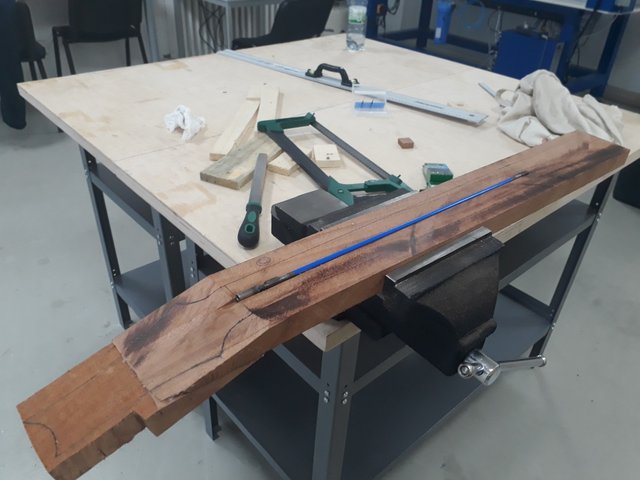 Cutting the f-holes with a dremel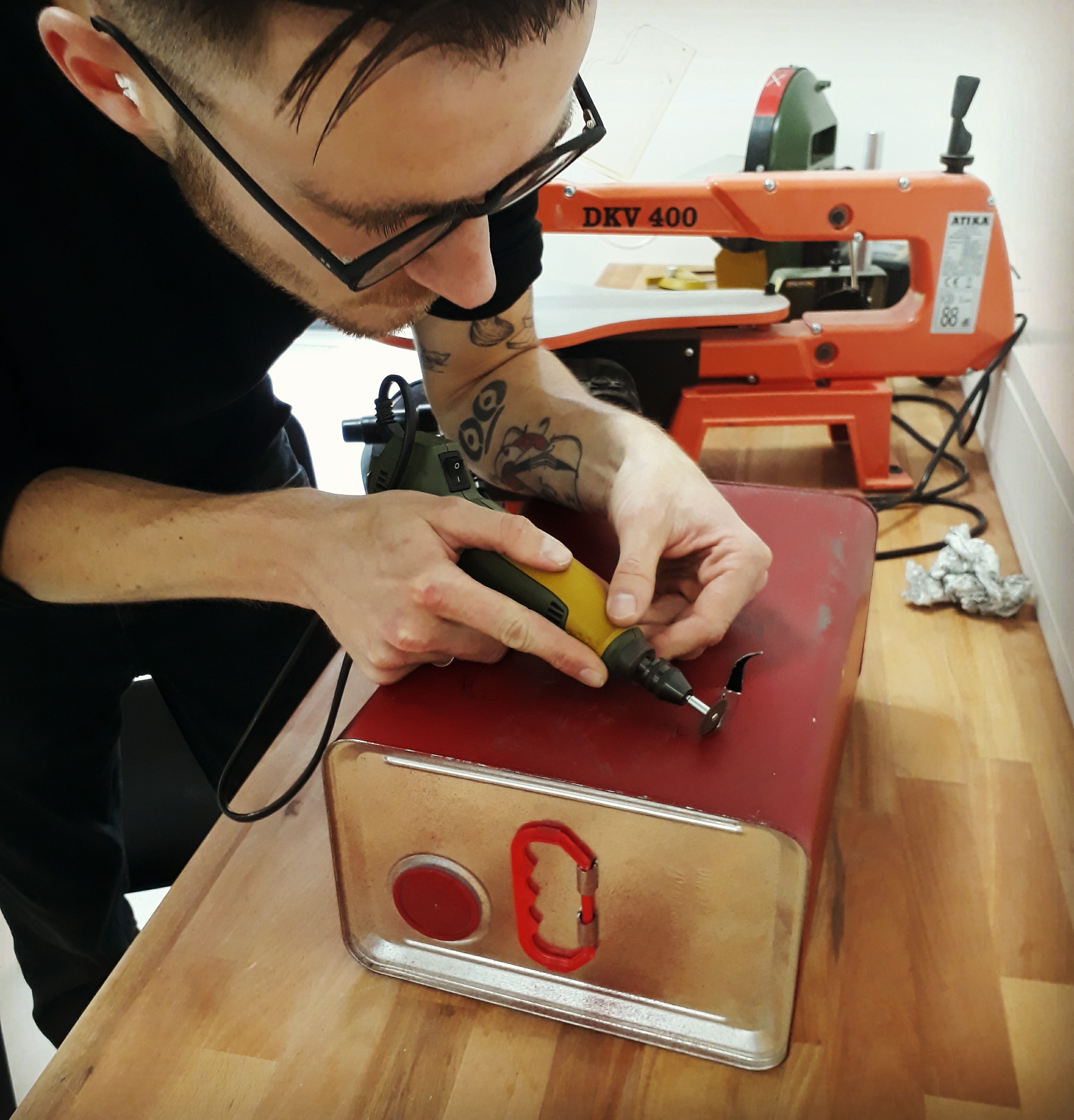 I cut the fretslots on the CNC again and shaped the fretboard by hand, using one of my grandfathers easily 50+ years old tools that is still doing it's job! :)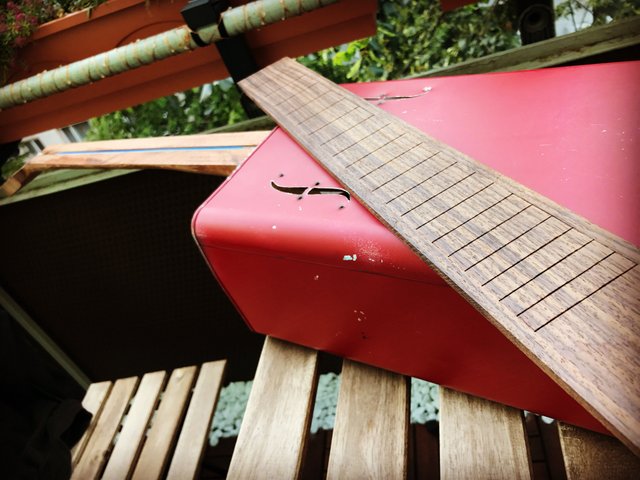 .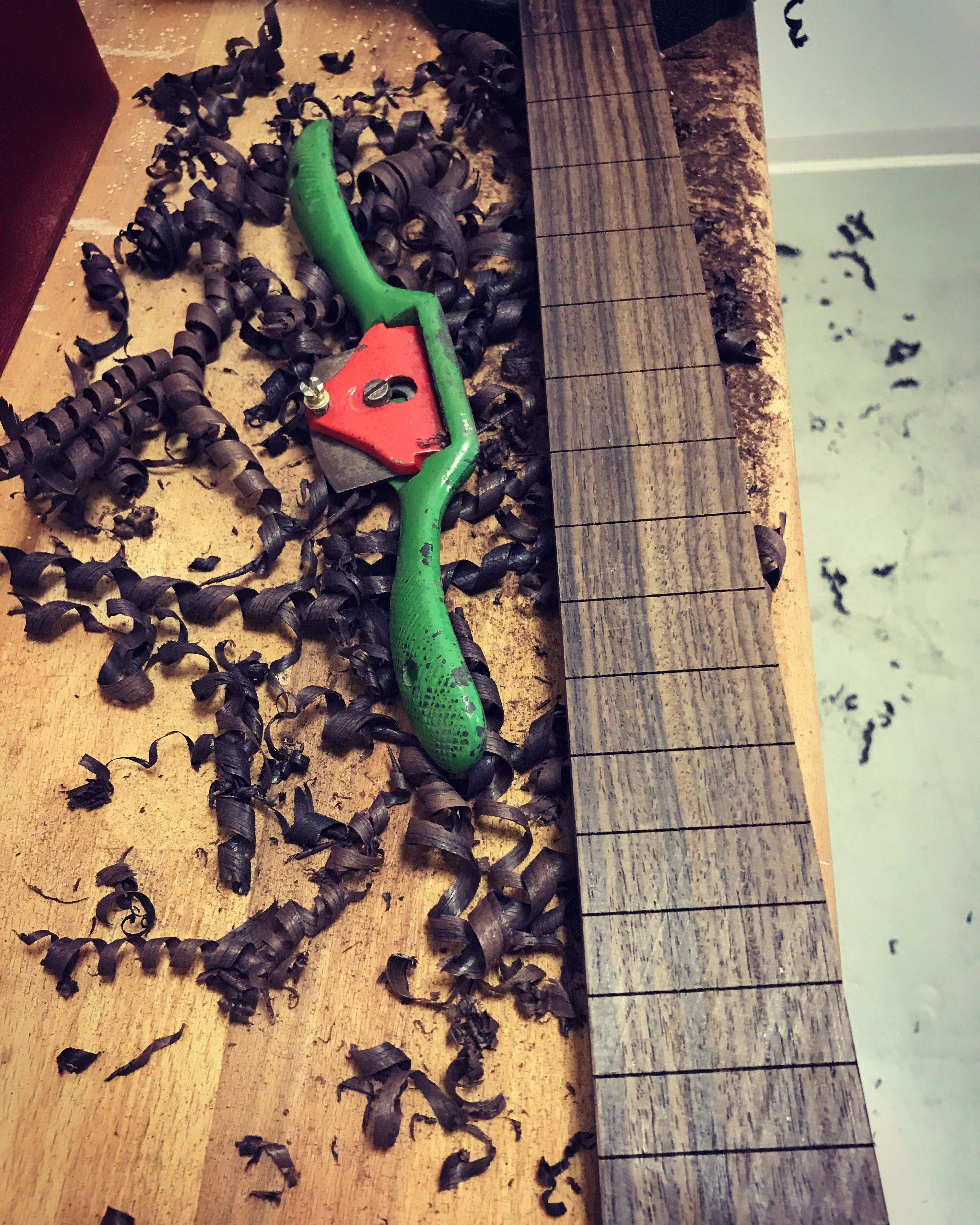 Then glueing on the fretboard and shaping the neck: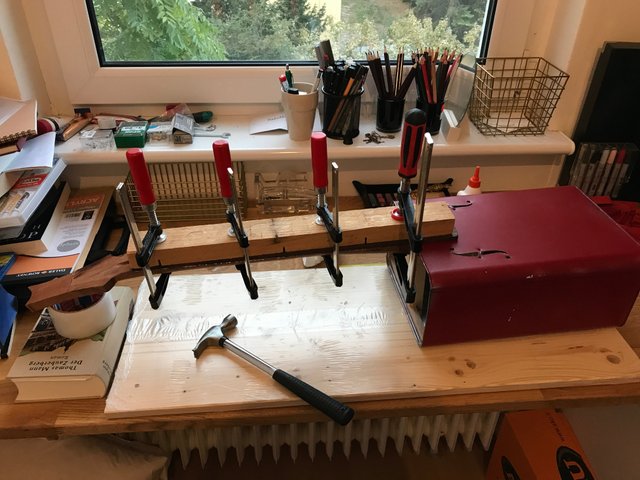 .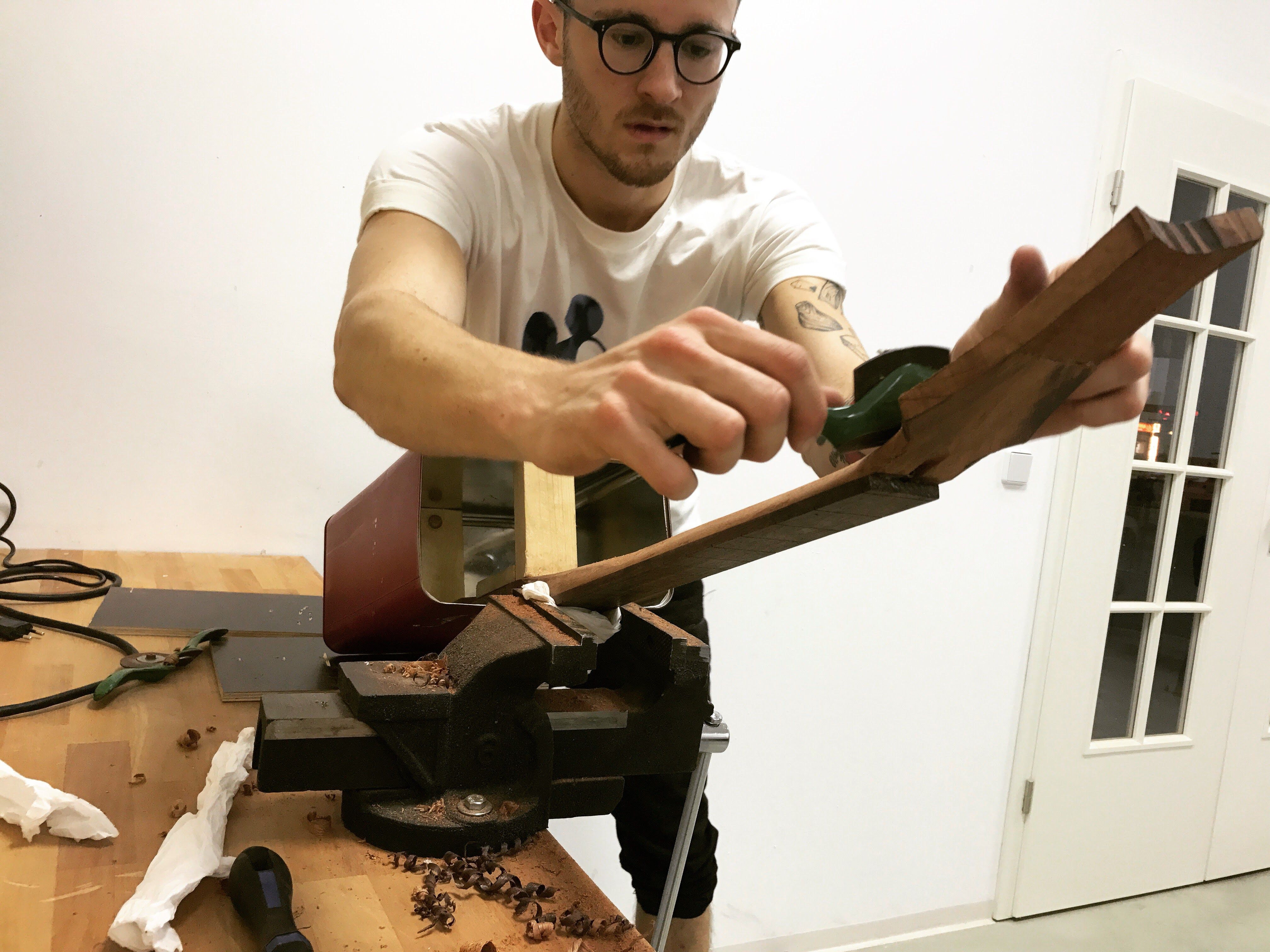 Keeping in the "upcycling" spirit, I used a frying spatula as a tailpiece because the guy that I made the guitar for likes cooking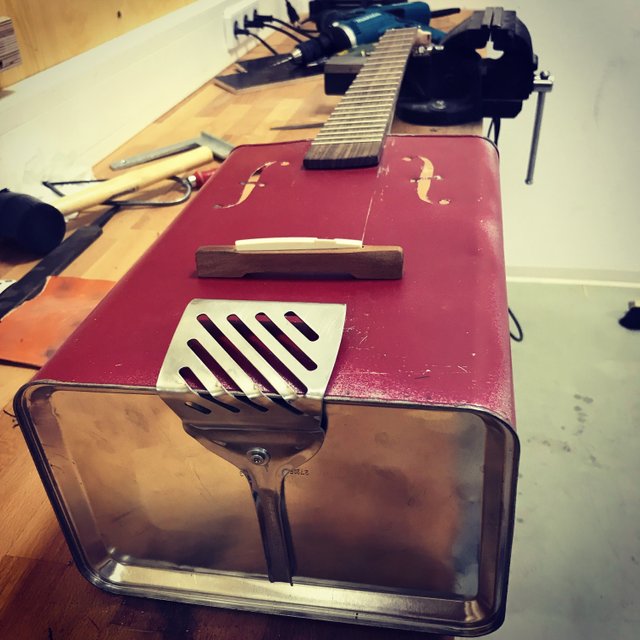 Spray painted the oilcan and head a nice, dark green and assembled the guitar. I was super happy with the result :) let me know what you think and feel free to ask any questions! I will also upload a short making of video and soundtest of the guitar here soon!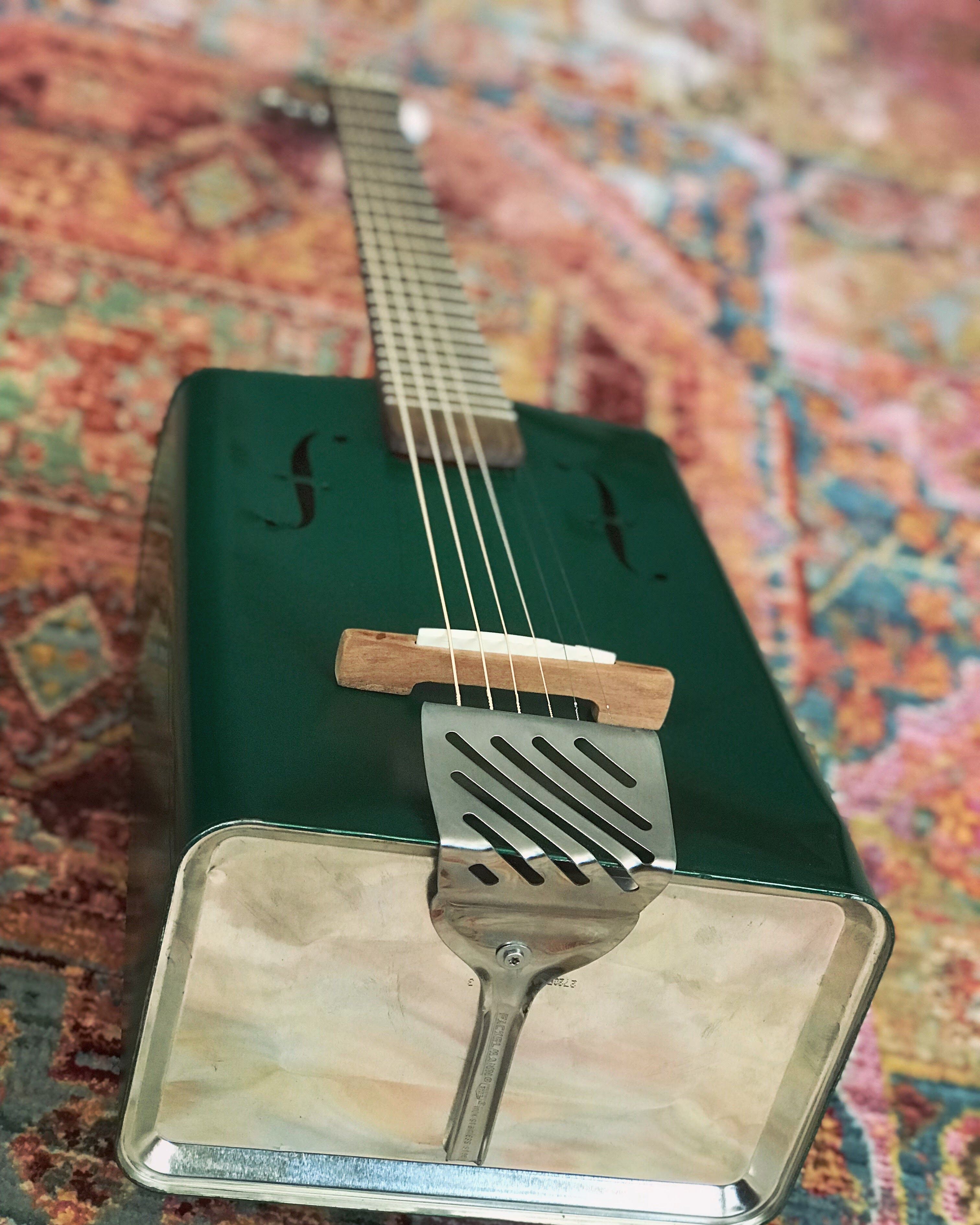 .