FUN TIME WITH @GEE1: My #womancrushwednesday goes to...
My #womancrushwednesday is the most soft spoken woman I have met. She is @mosunomotunde.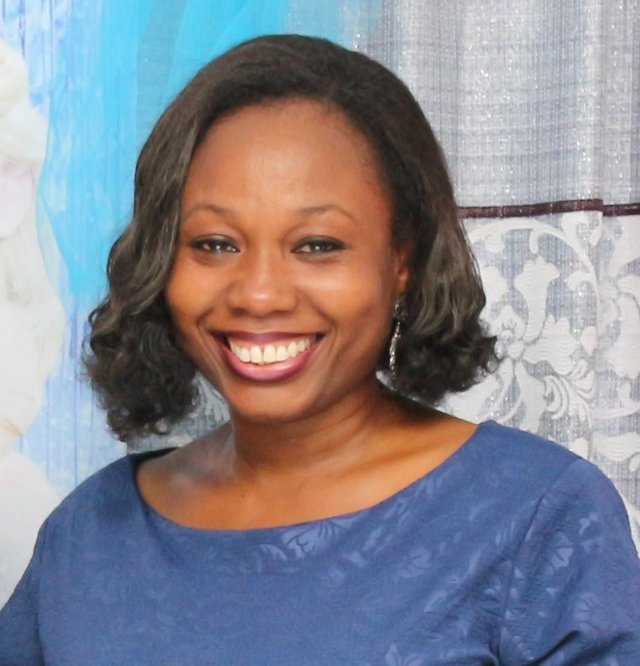 Source
Ever seen a woman and wondered how she does all the She does???
Have you ever seen a woman and the next thing you do is crush over her???
If you haven't, wait till you see @mosunomotunde. She will make you do that for the first time.
MEET MY CRUSH
My crush is a wife to an amazing man. A mother of two biologically, but a mother to many others,the old,young,white, black.
She is a lover of God and man. She writes wonderfully well, you might want to run to her blog like now!!!
HOW I MET HER
Our first encounter was online in the Steemitibadan group. Her introductory post was the bomb. I was wowed. It was so detailed. It had this "c'mon let me take you on a ride" tone.
First impression they say matters, the introductory post showed me there was a lot in this great woman. And Viola!!! Here we are. I have been crushing ever after.
I even met her mentally in Ghana before meeting her online. I met her through @adejoke16. She spoke so well of her. She said she had a very sweet mentor who would join steemit soon and since then, I have been anticipating 😁😁😁.
I got to meet her physically in the Steemitibadan meet up. She is all shades of awesomeness.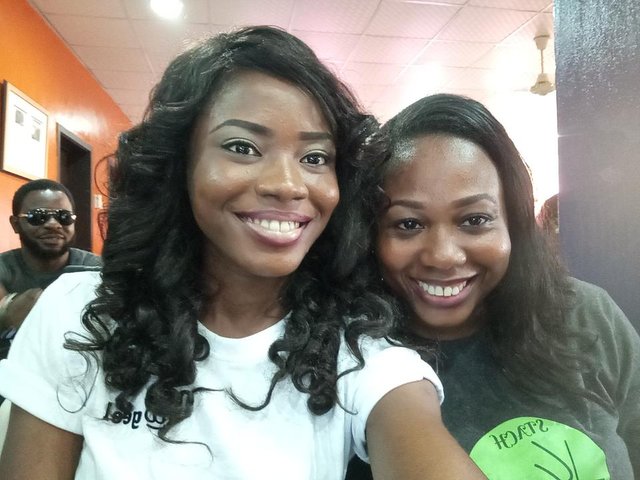 Image Source: My phone
THE REASONS SHE IS MY CRUSH
•She's really soft spoken: You could even feel it in the way she writes.
Raising our voices at people isn't what makes us strong, what makes us strong is our ability to influence a lot even with a low tone.
•She's Beautiful: A beautiful woman with so much stuffs upstairs is my crush any day.
•She's overly humble and too respectful: Remember that saying,
Respect is Reciprocal.
It can come from anyone. From the old to the young and vice versa. Mama @mosunomotunde is too respectful. I doff my hat for her.
I remember the first day she chatted me up, with so much courtesy, so much respect in her voice. Great job momma
•She is the best "commenter" I have seen: She drops the most engaging comments.
• She's a wonderful writer: Little wonder I have been loving her since her introductory post.
•She is a Lover: I love Love and I am attracted to anyone that does. She is a lover of God and man.
•She is gracious: My name is Grace and I am always happy when I see people living out my name in character.
•She is supportive: I remember @tojukaka telling me how she and many others assisted greatly in the planning of Steem Ibadan meet up. She was always willing to stand in for anyone and go the extra mile.
I could go on and on and on about my sweet crush @mosunomotunde, but let me stop here. My crush is an epitome of the Proverbs 31 woman in the Bible. There's still a lot about her you should know. Just meet her yourself. To the @omotundegirls, you have an amazing mom. She is a perfect role model.
To my Crush, I love you a lot. If you never knew, now you know I love you to the moon and back. You are an amazing woman.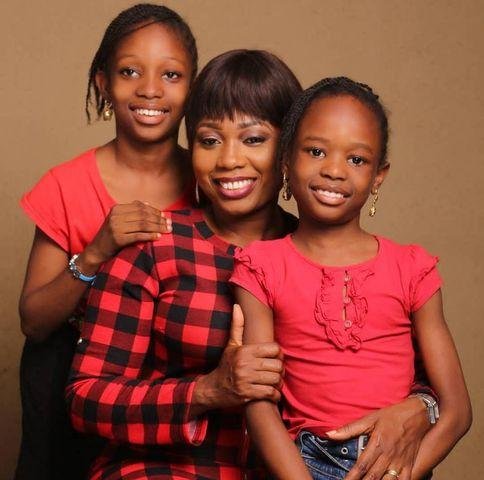 Source
Here's my #womancrushwednesday post, I will love to see yours.
To participate,
• Follow me, Upvote and Resteem this post.
•Add my link to your post so others can participate too.
•Use the #womancrushwednesday tag so I can find your post and give my upvote.
ABOUT LAST WEEK

THIS IS NOT A CONTEST but I will be sending a little token to the first 5 people that participated last week and followed the above rules.
@gwenflorida
@tojukaka
@mickyscofield
@adejoke16
@korexe
@adekunlecharles7
@gifty-e
@olawalium
@jo5h
@uche-nna
@vheobong
@youngajii
@lemmybe

PRIZE

THIS IS NOT A CONTEST, EVERYONE IS A WINNER!!!
Just do a #womancrushwednesday post following the above rules.

Let's Get the full package on steemit... Let's have some healthy fun💃💃💃💃
Tell us your story.

Remember to add the original link to this post in your #womancrushwednesday post so that other people can participate. You sure do not want to enjoy this alone.

Shout out to @thundercurator and @dynamicgreentk

Thank you for reading and participating. I am the Steem Evangelist!