BARBARA WALTERS DAUGHTER NOW ON STEEMIT WITH INTERVIEWS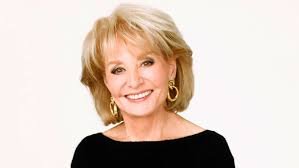 YES!! You have just experienced "Steemit Privilage" ... the shameless manipulation of millions of Steemians to come view my daughters weekly interviews of FAMOUS Steemians. This week two more witnesses: @Patrice and @Lukestokes with more witnesses coming soon. There are brilliant Steemians coming to her show with incredible insights and inventions all designed to lift, sustain, encourage, and promote Steemians on their way to $UCCESS on Steemit.
Truly, you will love her show. And she kinda looks like Barbara Walters. Take a look at this link and see for yourself. I am hoping you will tune in for her show this afternoon and every Wednesday to get the latest on Steemit. https://steemit.com/steemstar/@littlescribe/meet-the-woman-responsible-for-cleaning-up-spam-on-steemit-live-today-on-dear-littlescribe
Many blessings. Love you.
Mistermercury