The KLYE Witness Server is Getting Close to Being Back Online After a Long Ass Start Up of SteemD v0.22.4444... Online Soon!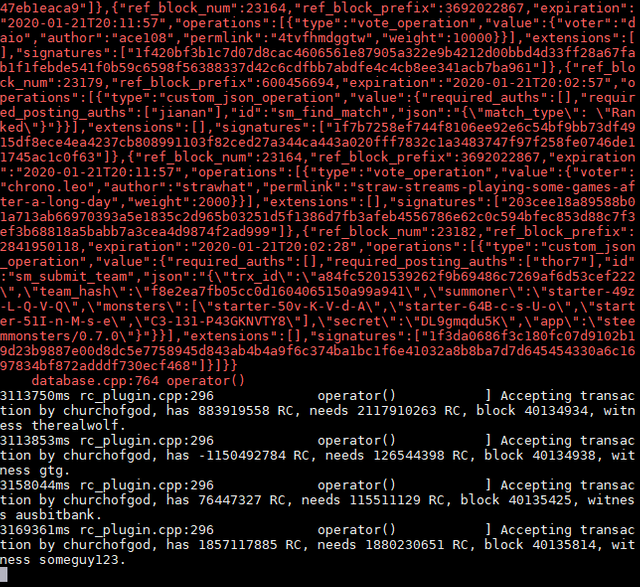 What a wild fucking few weeks we've had on STEEM. After the collusion exchange takeover and all the other crazy bullshit that has gone on feeling a bit drained. After the TRON sock puppets took over the chain my witness decided to go off on a tangent and ended up stuck on it's own fork, separate from the actual STEEM fork.. So I had to get my server back up and running. Kale over at privex.io (a @someguy123 company) helped me out immensely after I not once, not twice but 3 times buggered up my server trying to get it to run 22.4444 and sync properly. I expect some time in the next 12 hours or so I should be back up and running, with my block producing ability re-enabled on the protest version of steemd.
Would also like to thank everyone for shifting their witness votes to our previous top 20 witnesses after the hostile takeover. Perhaps once my witness is running again you can shift one of your votes over to me, however at this time I'm not pushing for witness votes as my server isn't ready to be queued.
---


Looking for an Affordable, Secure & Reliable Server Host for Your STEEM Witness Server or Other Web Related Projects? Check out Privex.io!

Interested in Trading? Trade Long & Short on Various Asset Futures Utilizing Crypto such as BTC, EOS, ETH and XRP! Check out ByBit.com!