Change Steem Backup Data Saving Period
Yesterday I uploaded my first backup data from my home server successfully. Then I checked my Wasabi bill and be shocked.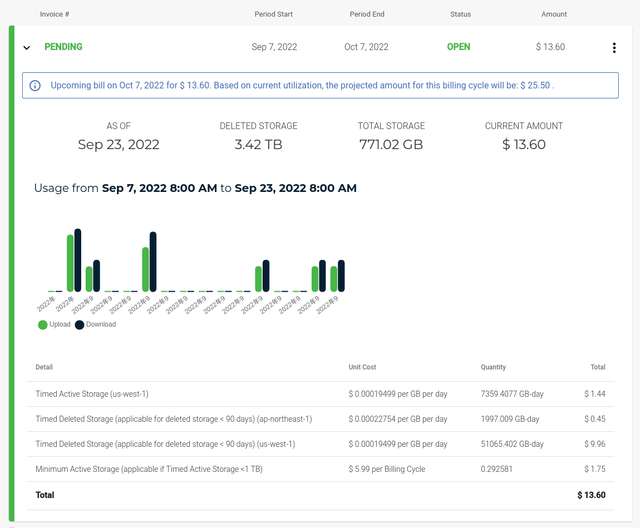 What's the Timed Deleted Storage? This item costs too much. I guess I was misled by Wasabi's advertisements.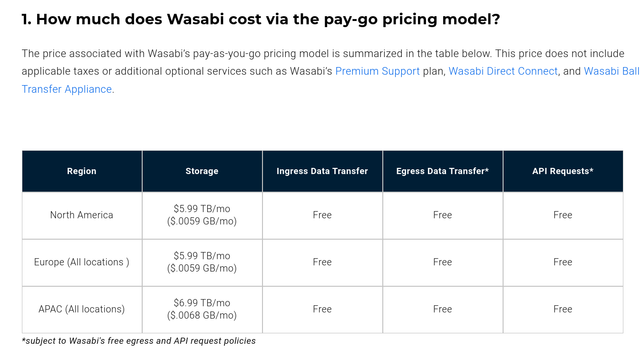 The price of $5.99 / TB / Month, no upload and download traffic fees, is my first impression of Wasabi and the reason why I choose Wasabi. But I didn't read the other charge entry carefully.
Here is an example on the Wasabi official blog about Timed Deleted Storage.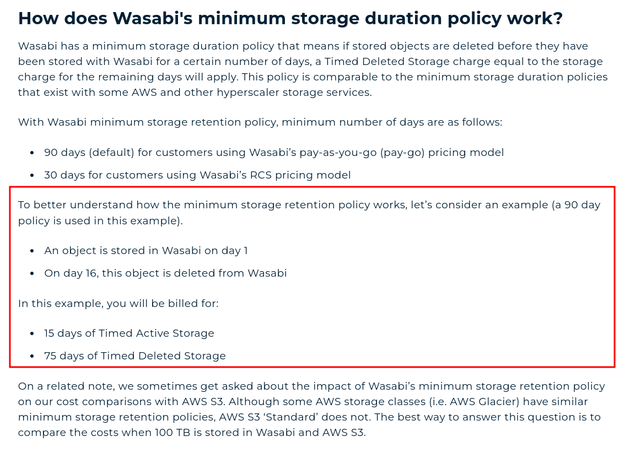 In a word, when you upload data, Wasabi directly charges you a one-time data fee for 90 days, whether you delete it or not. After 90 days, Wasabi charges by the day.
Now I know why Wasabi do not charge upload and download traffic fee.
So I have to change my storage strategy to save money.
The backup data will be updated every about 90 days.
After starting Steemd, Syncing 90 days data will not a long time thing I think.
---
Thank you for reading. I'm a witness. You could find more on my site https://steem.fans
I would really appreciate your witness vote! You can vote by AuthSteem. Or open https://steemitwallet.com/~witnesses page, input ety001 to vote.

Thank you!