BOOM! Steem is gonna moon even before SMTs and Communities, and I just received my 2500th witness vote!! It's a good fucking day.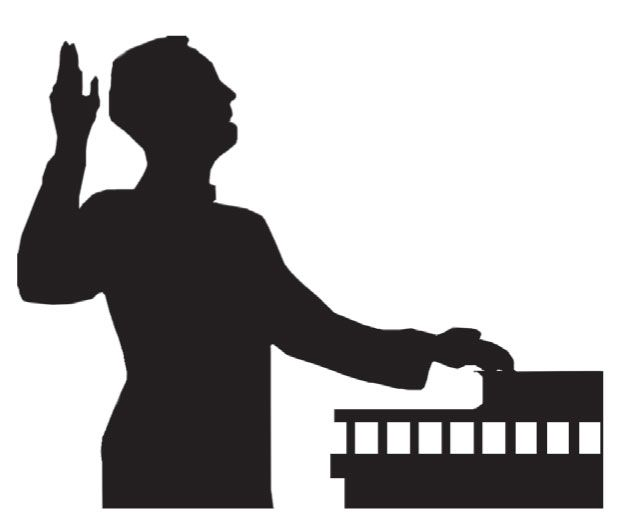 I couldn't be happier than to be building the Steem ecosystem! We'll start the new year at $5/steem and we'll end it past $50. These things are exponential. We added an exchange thanks in large part to @clayop and @slowwalker building the Korean community. It's spiking the price. We're going to see a rise in content creators and many will want to purchase steem. It's going to continue increasing in price and as it increases in price more people are going to come in. Like all cryptos we'll have our dips, but I think our price rut at $0.8-1.1 is over for a long while. I think we're in the next expansion round. So, for god's sake hodl!
You're in the right spot.
You see the kitty story on @steemitblog? Ethereum is over there talking shit about EOS (he made a joke of EOS being Eth 2.0), but who is laughing now? They hit peak transactions. They're sitting on 21k unprocessed transactions... how the fuck are you gonna tokenize the internet if you can't handle a few thousand kitty contracts?
Steem can handle orders of magnitude more transactions per second than eth can. You want an internet worth of transactions? You want them processed in 3 seconds? Then I got a coin for you my friend.
@stan recently made a post about how all these devs are dying to make bitcoin apps cause the price is so hawt right now, but they can process 7 tx per second. SEVEN!!! That's it. People are gonna figure out that Steem Dollars and Steem can do the same shit as bitcoin now and the same as eth in about 3 months, but we can do it more, faster, better, and with names instead of 253245lk43jh234k5jhlasdfahsj234 as your account number
You're in the right coin. Just fucking HODL and laugh your ass off a year from now! I didn't know what this place really offered when I started, but I'm so glad I came here!
A funny start to my Steem journey
Frankly, I had no idea what I signed up for 1.5 years ago when I joined here. All I knew is that I was sick and tired of Facebook booting my account because I was a political activist who didn't like what the government was doing. They didn't just do it once. They kicked me off five times after I kept rebuilding an account up to 2k followers. It was that fifth time when I read about Steem and I jumped ship.
I believe in the power of Steem to spread Peace, Abundance, and Liberty
In the entire time I've been here I haven't powered down. You're gonna have claw my steem power from my cold dead hands. This place is incredible. You can create abundance at a click, this place teaches peace because negative behavior has negative consequences, and it supports free speech with a reasonable amount of input from the community to shut some people up.
The world is so broken from war, poverty, and a giant spy net, but Steem stands as a counter vision against that. This is how we can have nice things without constant war, scarcity, or taxation at every step.
If the USG were a coin...
If usacoin becomes a thing it's gonna have a 40% transaction cost. It's gonna be slow as shit. It's gonna be used nearly entirely to fund a military budget. It's gonna be loaded with a debt it can't pay. It's gonna have a million ID restrictions. I could go on...
Steem is the next evolution. Write, Post, Earn. Be free. Where else can you find that?!?
Stay the Course!
Spread the values of Peace, Abundance, and Liberty. Help grow the platform. Help train and retain minnows on the platform.
My next short term project is to empower some Minnow Support Project curators to help get minnows off the ground: https://steemit.com/minnowsupportproject/@minnowsupport/the-minnow-support-project-proudly-announces-our-newest-curation-effort-msp-curation.
Tomorrow morning I'll delegate 2,500 SP (get it 2,500 witness votes so 2500 SP) to @msp-curation, and hopefully by the end of December I'll be up to 10k!
A HUUUUGGGGEEEE shout out to my Witness backers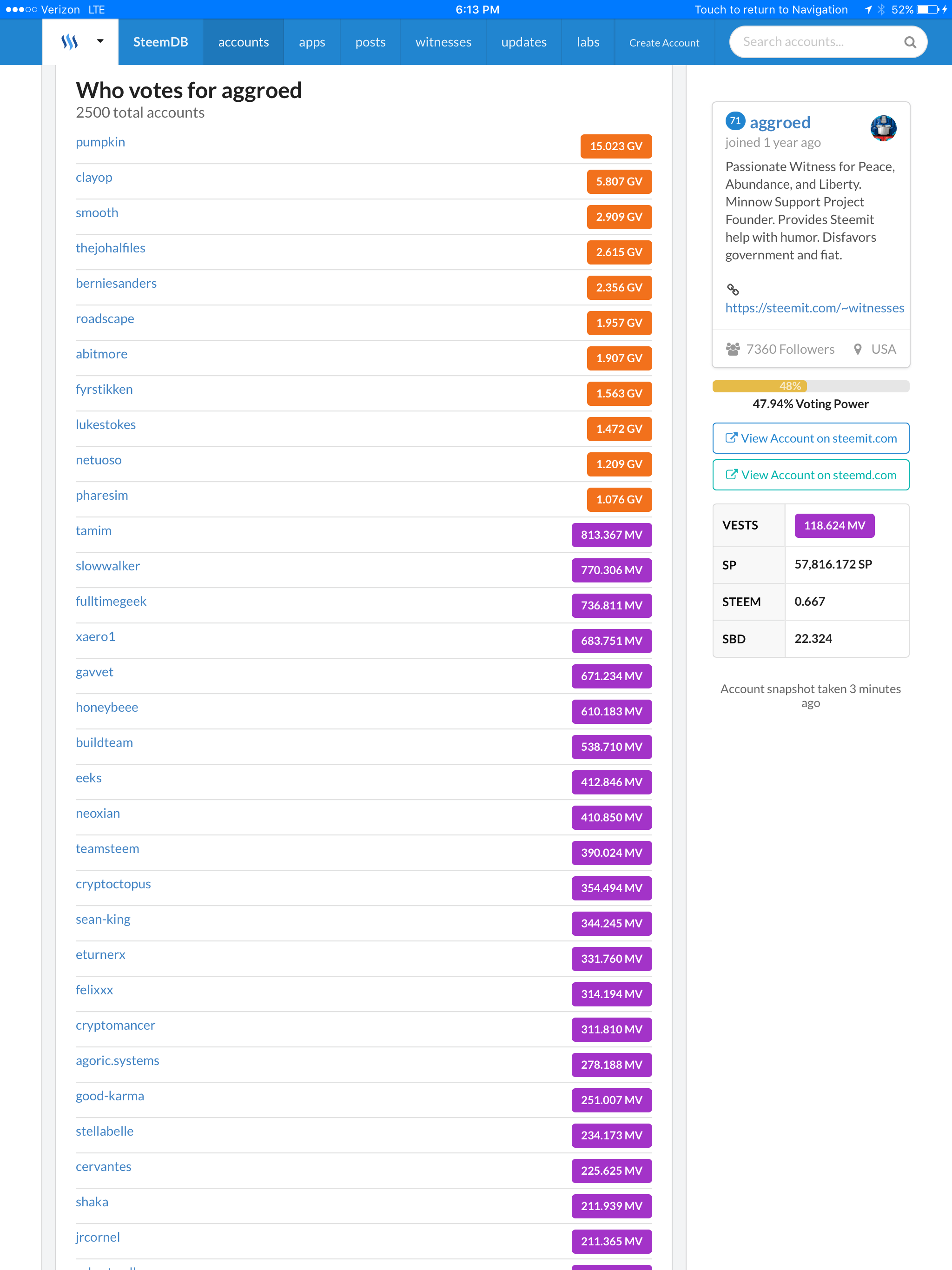 Love to my MSP Digital Homestead Family!
I love the Minnow Support Project. It's the pride of my life. I try to do right by you guys every day. Thanks for being on this journey with me!
Managing Witnesses: @ausbitbank, @followbtcnews, @netuoso, @teamsteem, @drakos, @neoxian, @someguy123
Delegating witnesses: @timcliff, @thecryptodrive, @lukestokes, @jerrybanfield
Honorary Witnesses: @theprohet0, @canadian-coconut
Sr. Moderators: @swelker101, @r0nd0n, @discordiant, @crimsonclad,
Moderators: @isaria, @kubbyelizabeth, @stitchybitch, @juliakponsford, @ma1neevent
Jr. Moderators: @clayboyn, @rougebot
Special Thanks to @globocop and the entire mspwaves team!!! This is one of my favorite parts of MSP. Thanks for helping to run and manage it on the daily, and I'm looking forward to the SMT ICO!
Love to the folks I delegate to!
Account M Vesting Shares
@lovejuice 30.825
@msp-lovebot 18.542
@msp-waves 14.388
@msp-bidbot 10.265
@msp-mods 4.117
@avesa 3.079
@msp-music 2.102
@mikepm74 2.061
@msp-venezuela 2.059
@dbzfan4awhile 2.052
@msp-curation 2.051
@msp-creativebot 1.753
@isaria 1.233
@msp-shanehug 1.033
@yusaymon 1.028
@msp-africa 1.0
@sammosk 0.721
@geke 0.721
@rodeo670 0.607
@eurogee 0.515
@smyle 0.515
@rhondak 0.515
@jasonbu 0.515
@morodiene 0.515
@bmj 0.515
@uniwhisp 0.515
@msp-canada 0.515
@mrsquiggle 0.515
@topkpop 0.515
@vachemorte 0.514
@outtayourbox 0.514
@torico 0.514
@sunravelme 0.514
@buckydurddle 0.513
@stickchumpion 0.513
@biasnarrative 0.513
@staceyjean 0.513
@minnowsupport 0.512
@thekittygirl 0.505
@simgirl 0.505
@em3 0.42
@jesse2you 0.413
@juliakponsford 0.412
@msp-turkey 0.309
@muxxybot 0.206
@dogeking 0.206
@andrewgenaille 0.206
@himshweta 0.206
@isohero 0.206
@arbitrarykitten 0.206
@lordmok 0.206
@mooncryption 0.206
@runicar 0.206
@prime-cleric 0.206
@freezepeach 0.206
@sft 0.206
@crimsonclad 0.206
@stitchybitch 0.206
@discordiant 0.206
@followbtcnews 0.206
@gmuxx 0.206
@r0nd0n 0.206
Anyway, today is pretty amazing all around and thanks for your support!
Be sure to check out the Steem Panel Discussion happening on Saturday at 11 am EST (1600 UTC) in PALnet. Should be fun. Some big names in there!