December 2019 Witness Update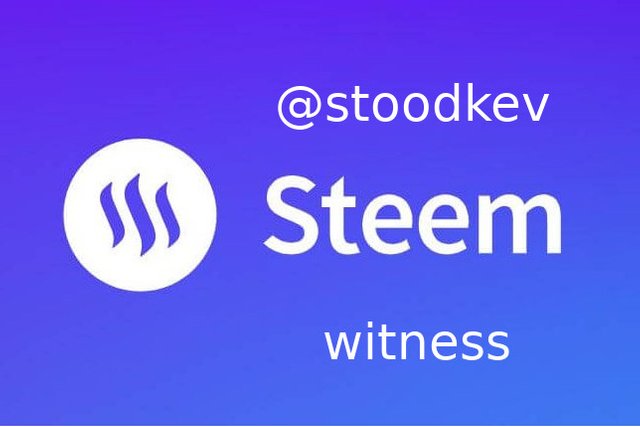 It has been a long time I didn't post about my witness and since I've just made it into top 30, I thought it would be a good moment to update the community on what I've done, am doing and plan to do for the Steem blockchain.
Witness status
As shown here, my witness is currently ranked 30th with 2,058 votes worth 49.4 GVests.
I have only missed 78 blocks in nearly 2 years and have scripts in place to make sure my witness is disabling itself after missing one.
Major contributions to Steem
Development
I am a developer so I guess most of you know me for some of the following:
Founder of SteemPlus, a browser extension that brings a lot of useful features on Steemit, Busy and Splinterlands. (>2,600 users).
Lead developer of Steem Keychain (funded by the SteemMonsters team). Keychain is in my opinion instrumental to the growth of dApps on our blockchain and is now the project I'm working on as a priority.
I have automated @sbdpotato SBD conversions, learn more in this post.
I used to be an active Utopian user and developed for lots of different projects. RIP
Documentation
Back in the days, I ve wrote a pretty useful guide to learn to use steem.js for Javascript development : Steem.js for Dummies. There are 11 different tutorials in this series.
I wrote a comprehensive guide about how to use Multisig on Steem.
SPS
Since SteemFest 4 and a huge regain of motivation towards Steem, I have been very vocal about how I think we could use the Steem Proposal System for improving our blockchain :
I have proposed guidelines for funding development through SPS here.
I have proposed the idea of a fund to represent Steem at major blockchain events around the world here. Although I'm a developer, I am convinced that a big part of SPS should actually go to marketing initiatives. I plan to keep pushing this idea and am currently working with @anomadsoul to make this happen.
I have created the Steem Elevator Pitch Contest to try and find better ways to pitch Steem in a short time.
Hardware
So far, I have this overkill server and a script to stop my witness in case it misses blocks. Now that I'm in top 30, I will work on setting up my backup witness server as well. Here's what my current server looks like.
Server Type: SD-i7-5820k (6 cores)
RAM: 128G DDR4
SSD: 2x240G
Traffic: 1,000 MB flatrate (200MB guaranteed)
---
If you want to support my witness, you can vote for me directly from this link or by voting @stoodkev on this page