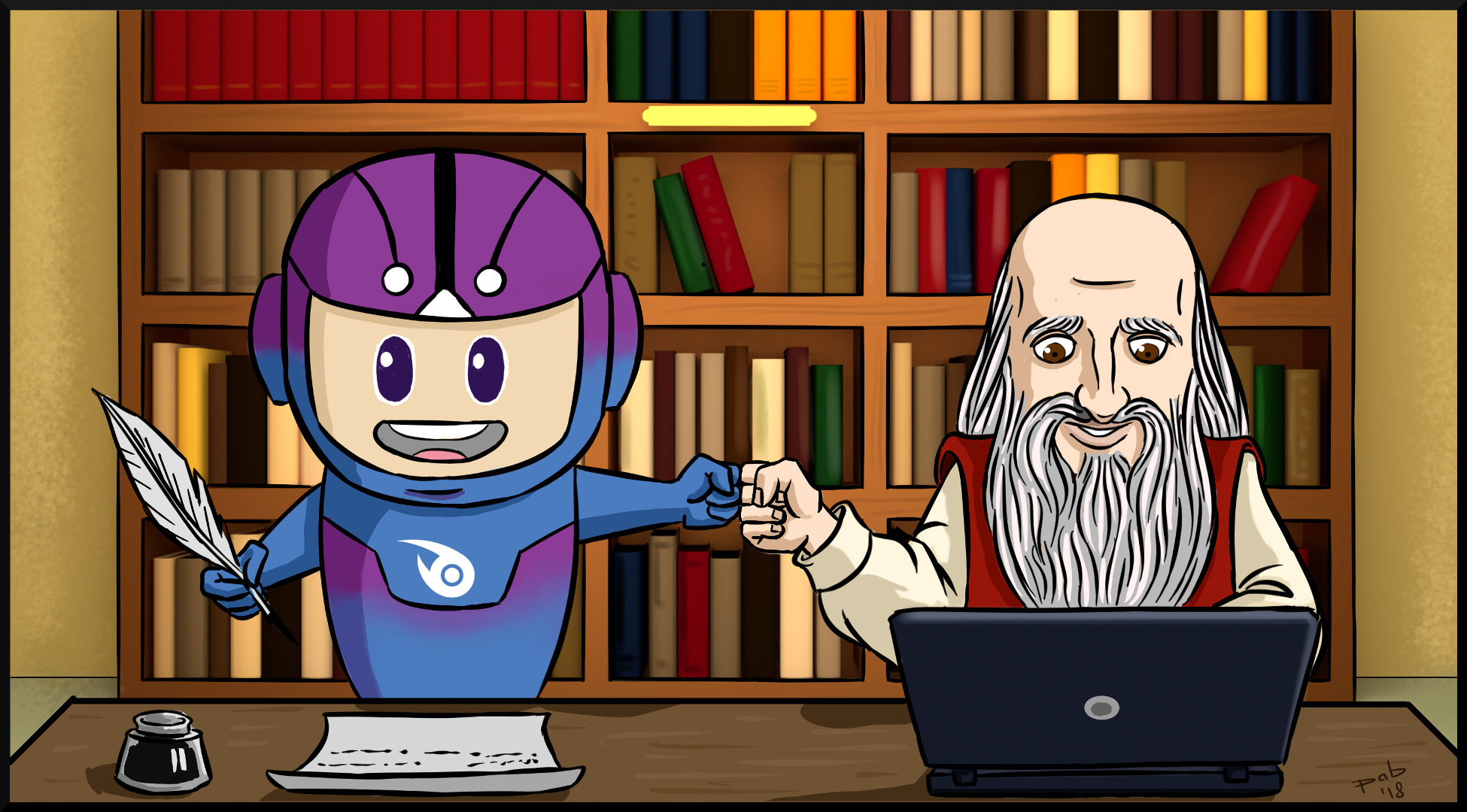 Thanks to @pab.ink for making this fantastic drawing!
This is the third report of the translation activity conducted in collaboration with @utopian-io (you can find the previous week HERE). Despite this report is about a week prior to the last recruting window, we were pleased to see that overall, the number of translated words increased over time, highlighting great commitment from our teams.
DAVINCI TRANSLATION REPORT 3 - July 1 2018 -:- July 7 2018

WEEK 3 SUMMARY:
29 translations
Translators have received rewards for $ 1,665.52
28,839 words have been translated, with an average of 994 words per post
Average score received to evaluate the translations is 62.69/100
Average translation payout is $ 57.43
Number of languages in which translations were made here are 4#
Number of translators who worked are 12#
28,839 words were translated this week with a unit cost of $ 0.06 per word

In this table (click to enlarge) you can find averages, medians, mode, minimum and maximum values related to this weeks.
GRAPHS
First chart show:
Number of words translated
Score
Upvote %
Payout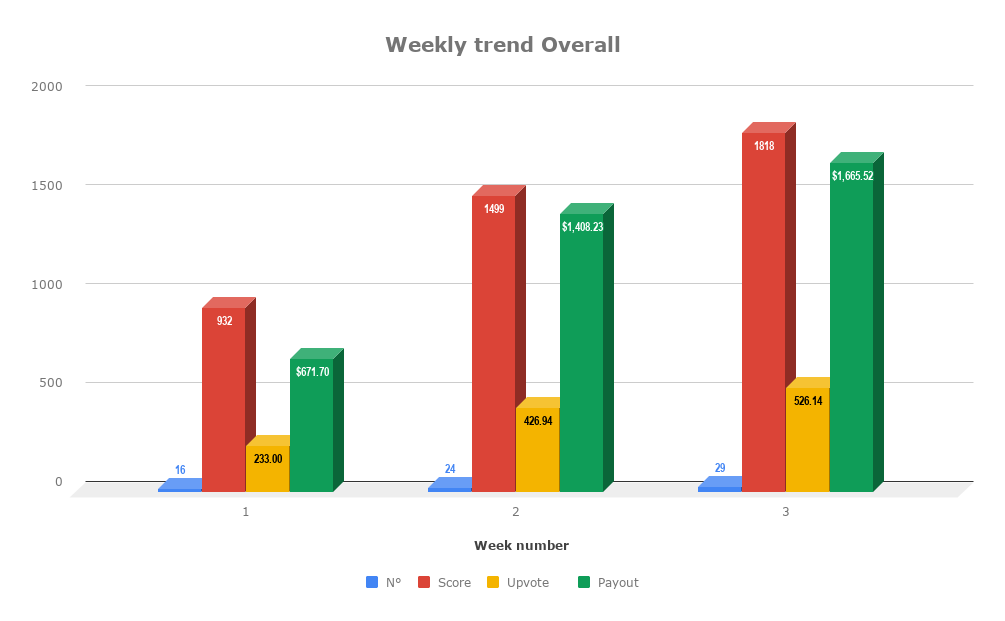 The teams are showing great commitment as seen by the increase in the number of translations submitted as well as a higher number of words translated.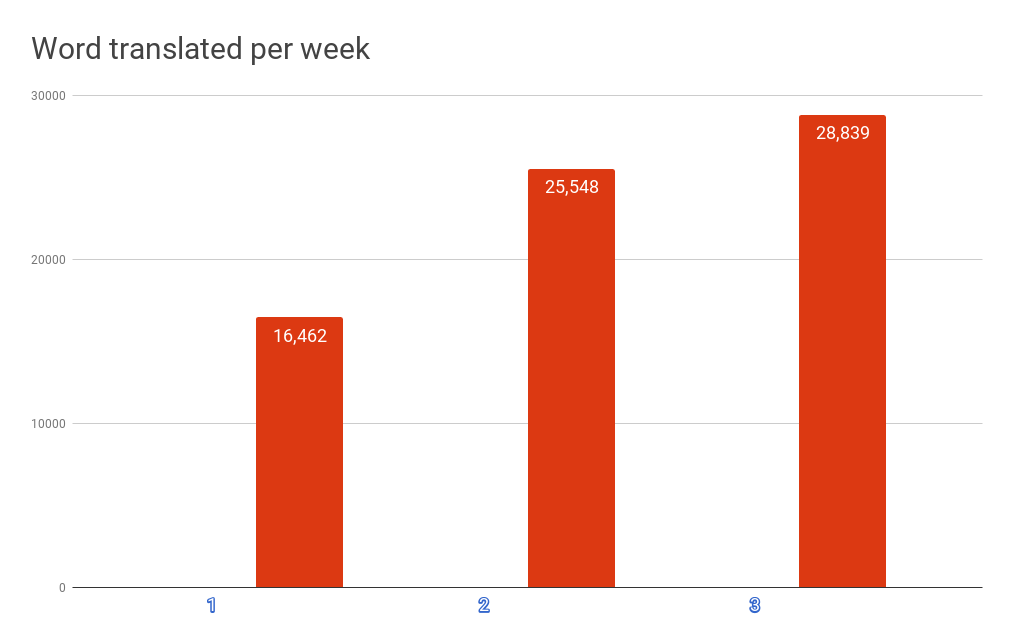 Keep in mind, the number of translators has remained unchanged in these three weeks.
---
NOTES
(#) The translators of the second round have been chosen and we have communicated them here. From next week their work will be back in the statistics.
Stay tuned for the next report!
The aim of this report was to provide complete transparency
about the development of this project.
---

CC0 Image - Creative Commons, thanks to @mrazura for ITASTEM logo.
CLICK HERE AND VOTE FOR DAVINCI.WITNESS
DAVINCI WITNESS TRAIL


If you are the owner of an Open Source project on Crowind platform and you want to translate it with our help and the support of @utopian-io please join our discord server and chat with us.


DAVINCI WITNESS DISCORD SERVER