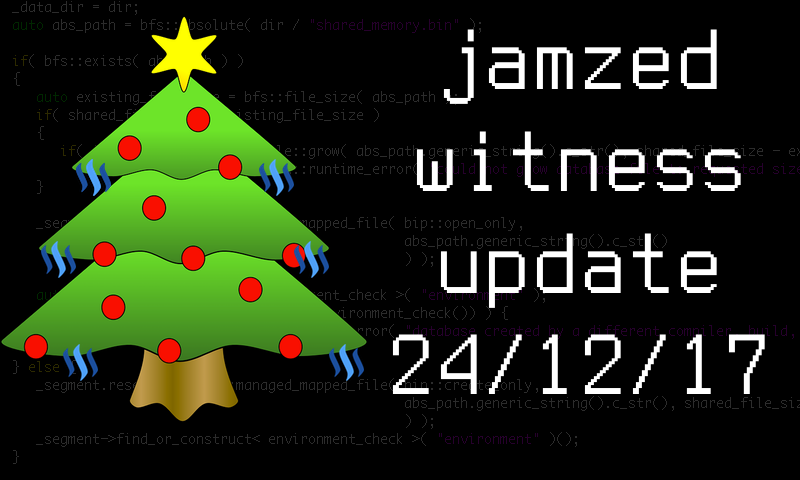 Merry Christmas! Witness
#100
here and this is my status.
I'm trying to engage myself in technical discussions about the Steem and share my technical knowledge with others. I have come across several questions asked by Polish friends, mostly related to steemd, and I had great opportunity to explain the requirements and differences between different type of nodes and their configurations. I really felt well that I could help someone ;-)
My nodes
seed node (seed.jamzed.pl:2001)
Seed node works pretty well, every day the server download ~7GB and send ~8.5GB of data. There is still plenty of room to use.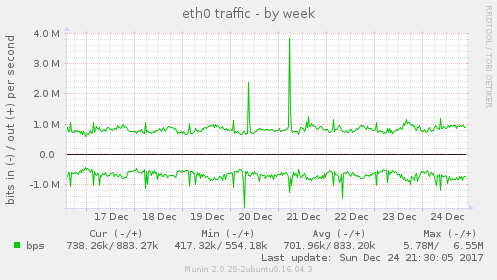 witness nodes
No issues with primary and backup server, 0 missed blocks.
new server on the block ;-)
I ordered one more server (64GB RAM, 2x 240 SDD) to build test environment for HF20 Release Candidate. The server should be up and running in 2-3 days.
witness settings
price feed update every 4 hours
APR 0% (SBD is still pretty high, no need to change it)
account creation fee at 0.2 STEEM
block size 65536
---
If you think I'm a good witness, please vote for me.
scroll to the bottom of the page
enter my name jamzed next to the @ symbol and click the VOTE button

Thank you!