I started my Steemit journey in February 2018. As with most things in life, I was late to the crypto party, missed the Bitcoin crescendo, never partook in social media and blogging, but at least I am finally a part of the first ever social media platform built on top of a blockchain. I really had no clue what that meant at that time, but seven months later, my knowledge has grown quite a bit.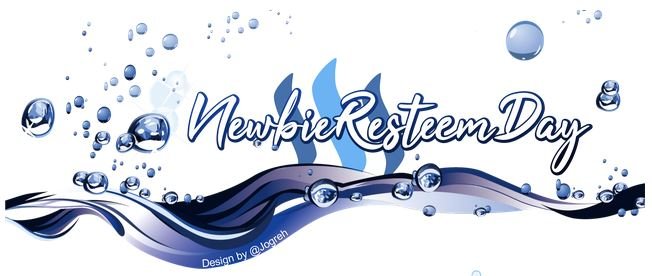 My first two months on Steemit was like most typical minnow or plankton or whatever tiny little species that my newbie group is called. I struggled to understand the platform and really didn't have a clue what I was doing. I spent most of my time entering contests and commenting on other's post hoping to make some connections. I won a few contests and connected with the hosts and contestants. Through hosting my own little contests, I met @davemccoy, a champion of newbie communities, and was introduced to @newbieresteemday which was founded by @mudcat36 and @davemccoy. Through this community, I quickly learned the ins and outs of the Steemit platform and grew along a close group of newbies.
Pass forward to May 2018 and my interest has shifted to wanting to learn about what makes Steemit tick. I researched blockchain, Steemit platform, and found witnesses. As I dug deeper, I learned more but also grew more confused. I learned that there were Linux servers involved, talks of full seed nodes and price feeds, top 20 witnesses producing 99% of the Steemit blocks, and the power of my vote (which is minuscule to say the least).

The first article that finally captivated my attention was written by @timcliff, Guide to Being a Good Witness. It is hard to keep my attention for more than 10 minutes, but Tim managed to maintain it for the entirety of his post. I saw that it was written several months ago, but I felt compelled to leave a comment as I was impressed by his message to future witness wannabes. To my surprise, I received a thoughtful reply the very next day. I'm so used to being ignored as a minnow that it blew me away that a top witness would take the time to respond to little o me. Of course my next steps were to read Tim's other posts and these are some of the things that I uncovered:
He is a community supporter
He donated STEEM to sponsor the IFC contest that promotes learning and engagement
He hosted a contest to promote the Steemit platform
He does not accept author rewards for this weekly witness posts
He is responsive to everyone who commented on his posts
He makes time for newbies like myself


After reading two of his weekly witness updates, I had the crazy idea that I would ask him for an interview to learn more about him as an individual, not the witness or Steemian, which I felt I got a sense of through reading his posts and following his Steemit trails. In life I have learned that I will never get what I do not ask for, so I asked. And again, he surprised me by agreeing to an interview. Now imagine me, a new Steemian with a 28 rep at that time, getting an opportunity to interview a top 5 witness of the Steemit platform. I felt like I was going to meet a celebrity, so I started preparing all of my interview questions right away.
I did not want to summarize his replies because I will most like add my own biases. My goal with the Witness Insider series is to give Steemians the opportunity to get to know witnesses on a more personal level and to expose some of the facts that I had uncovered so that you can make more informed voting decisions. Each Steemain has 30 precious votes and should take time to exercise your voting powers. If you do not know how to cast a vote, please reach out to me and I will happily guide you step-by-step.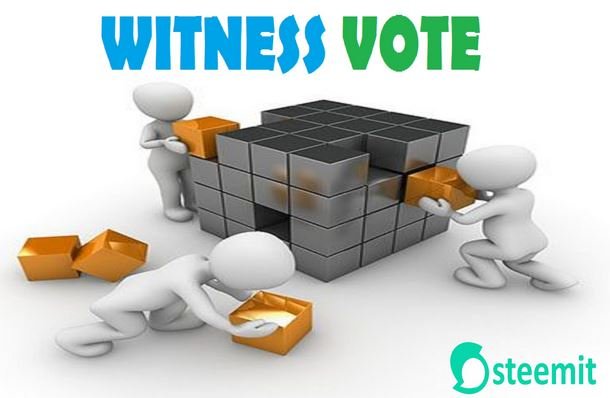 Please note, I am not being paid by Tim Cliff nor am I affiliated to his witness campaign in any way, shape, or form. I wrote this post out of my own curiosity an interest of witnesses, Steemit, and the STEEM blockchain.
So without further ado, here are Tim's responses to my interview questions:
Please tell us about yourself: hobbies, passions, likes & dislikes, strength, weakness, etc…

I would probably be best described as a bit of a computer nerd. I like programming and gaming. I also like movies and TV. I am happily married to my spouse Chris (@artist1989). We spend a lot of time together.


What were you doing before joining the STEEM platform?

Mostly working as a software developer / product delivery manager for a software company.


What drew you to Steemit? When did you join? Did you buy in or started form a blank slate?

I originally joined back in July 2016. I found out about it through a post that my brother shared on Facebook. I initially started out as an investor (I bought some STEEM), and got drawn in to the other aspects of the platform.


Please describe the key factors that led to your success on the STEEM platform.

a) I did not listen to all the people who were saying that it was not possible to be successful here.
b) I spent a lot of time and effort to build a following and prove that I was adding value. It probably took around 4-6 months of constantly posting and adding value to "get noticed" and start earning anything as far as rewards.
c) I networked and got to know some of the stakeholders, and learned about the things they felt were important for the platform to succeed/grow.


When did you decide to become a witness and why?

I started in October 2016. Not going to lie, the potential to earn money was part of the initial draw. My original goal though was really just to get to the point that I earned more from producing blocks than I was paying to run my servers. I never imagined that I would actually become a top witness. I was also fascinated by the existing witnesses, and always found it very interesting to read about what they were doing to grow the platform. When I finally decided to run, it was because I saw myself as someone that was adding a lot of value to the platform/community through what I did, and felt that running a witness node was an extension / continuation of that.


How did you obtain all your votes to get to rank #5?

It is impossible for me to know what all of the people who voted for me used as their criteria, but from my perspective I have always been doing things to add value to the platform/community. It means a lot to me to know that the stakeholders consider me someone who is doing a good job as a witness. Every day I try to continue meeting/beating their expectations :)


What is the hardest part about being a witness?

Sometimes is is hard to know where to put my focus. There are quite a few projects that I want to be working on in order to improve the platform, but there are only so many hours in the day. I have to try and pick what the most important things are, and work on those. If we could somehow convert to having 72 hour days, that would help a lot :)


How do you manage to stay at #5 and do you have any campaign plans to rise higher in witness rank?

Well, my rank is entirely based on the votes of the stakeholders. It is important for me to continue to find ways to add value, and respond appropriately to the wants/needs of the stakeholders. I am happy with where I am at, and I have a lot of respect for the other witnesses in the top 5. To be in that group is quite an honor.


What advice would you give a new potential witness?

Before starting a witness campaign, it is important to learn how the platform works so that you can actually find ways to add value. Being a witness is a lot different than being a "miner" for other blockchains. You need to do more than just 'produce blocks'. I wrote a guide here: https://steemit.com/witness-category/@timcliff/guide-to-being-a-good-witness. It also helps if you have been a member of the platform for a while, and people in the community have gotten to know you.


What advice would you give a new user just joining the STEEM platform?

Everyone is able to add value in their own unique way. Find out how you can add value, and focus on that. Know that it will likely take significant time and effort to be successful though. You will need to prove yourself to the community over time, which requires building relationships with people that are here.


What are your thoughts regarding the STEEM price dropping under $1.70 USD? What actions will you take if any?

The Steem blockchain is still in it's growing stages. I don't think we will really see it achieve it's true value until Communities are launched, and we start to have some massive growth in users. From my side, I continue working on projects that I think will add value to the platform.


What are your focus for this year and how to you plan to achieve them?

It is hard to look out that far, because a lot of the needs that I respond to are things that come up as the platform evolves. Right now I am spending a lot of time trying to help improve the "Steem developer portal". I also spend a lot of time helping out users with support issues as one of the moderators of the steem.chat help channel.


Who are the members or groups that you collaborate with and why?

Way too many to list :-) I try to be involved with as many different projects as I can, and keep up with everything that is happening on the platform (as much as possible).


How do you feel about voting bots? Are they beneficial or harmful to the ecosystem?

It is the right of stakeholders to create voting bots, and the right of users to use them. So in that sense, I support them. In my view, we would be better off without them - but I also think it is part of the natural evolution of a platform such as this. I think at some point in the future we will to a large extent "outgrow" them and stakeholders will find better uses of their stake, but for now they are pretty prevalent.


If you had the power, what changes would you implement to the STEEM platform?

These changes would be a good start :)
https://steemit.com/roadmap2018/@timcliff/steemit-roadmap-2018-timcliff-s-top-picks-and-recommendations
The End


Thank you all for stopping by and I hope you enjoyed this Witness Insider 1st edition. Please leave comments of questions you would like to ask of Tim. If we are lucky, he might stop by and respond to your questions or I could try to get a second interview (fingers crossed).
Written by Mello of team @BeeYOU.
Sources:
Let's talk witness logo by @davemccoy, Newbieresteemday banner from @jogreh, Witness vote, Steemit witness 101, Newbieresteemday giphy from @amariespeaks