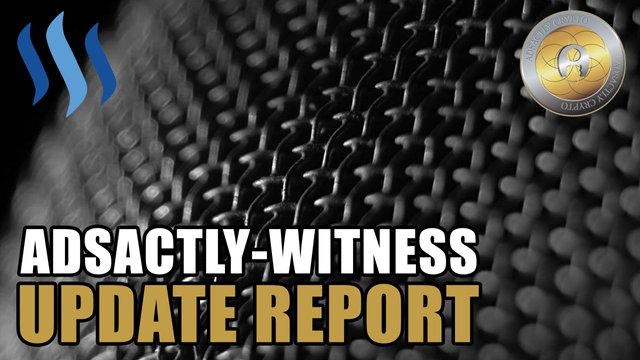 ---
Witness Update Report #30
Happy Valentines day to one and all, hope you get spoiled by your loved ones today!
It's been a bit of a nightmare in my part of the world, we have been having power blackouts, thanks to to amazing work of a disorganised and super corrupt government, but let me not get into that here. Luckily our witness server is hosted with the good folks at Privex with all year up time.
This is just a quick check in from our side regarding our witness status, everything running smoothly and our witness is producing blocks with a stable price feed. We have not missed any blocks since out last update and have had no downtime as of yet.
Please take a moment to read our Witness Proposal, and if you support the same fundamentals and vision as we do for the future of the Steemit community, please consider voting for us as witness here.
---

ADSactly Education :
Our weekly Witness Report post, we will be choosing different technical topics to discuss, or are some of the valuable life lessons we have learned along the way.
As this week was just a quick update we are skipping our usual short summary of tips and tricks you might need, please let us know in the comments below if there is anything you would like us to explore or if you have some good recommendations of things new users should know.
---

ADSactly
Remember to join our Friday Night Live with Adsactly tomorrow! Our very own @princessmewmew and @broncofan99 host a discussion panel where they will chat about all things Steemit related, focusing especially on minnow issues, curation and community centred projects. We invite you to come on over and introduce yourself and share a post with us, chat about it, and also to ask any questions you may have! Join us here every Friday night at around 20:00 UTC.
We welcome you to join the society, meet and talk to people, make friends and establish relations with other ADSactly members. ADSactly is like cosmic duct tape, it is a network with anyone and anything based on voluntary and mutual benefit.
---

Server Information
CPU - Intel i7
RAM - 64GB DDR3
HDD - 2x240 GB SSD
Network - 1Gb/s Network
Location - Germany Dedicated Server
Hosted by - @privex
---
---
Click the link below to join our Discord Server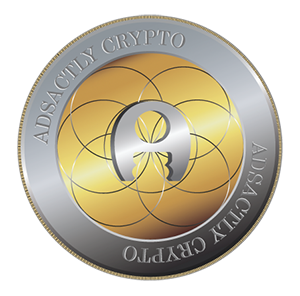 ---
We would greatly appreciate your witness vote
To vote for @adsactly-witness click the image below, then find "adsactly-witness" and click the upvote arrow or scroll to the bottom and type "adsactly-witness" in the box

Thank You