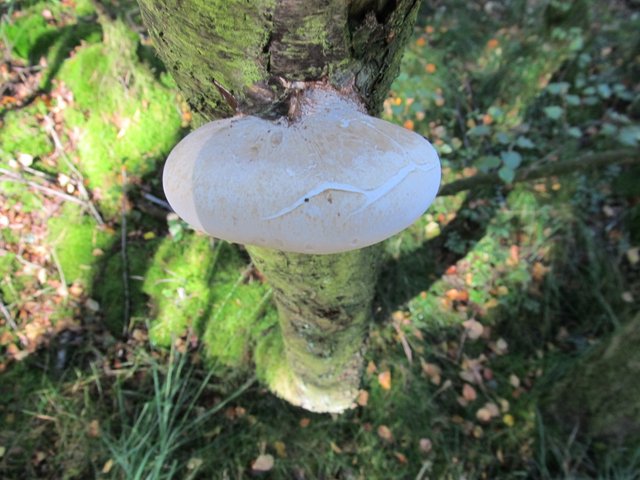 For as long as mankind has existed, we humans have been using plants, trees, and fungi for their medicinal benefits. However, in the last few centuries, many people have forgotten the wonders of these natural medicines. One of such is the Birch Polypore, Piptoporus Betulinus.
The Birch Polypore has many great medicinal benefits. Most notably, is its ability to boost the immune system. Not only does it make you less likely to fall ill. but it also has anti-inflammatory, antiseptic and anti-fungal properties! These properties are particularly helpful to the forager and the avid outdoorsman in case of low threat injury such as a cut. This is because you can make a slef-adhesive, antiseptic, anti-inflammatory band-aid out of this fungus quite easily. The antiseptic properties can stop infection while the anti-inflammaty acids help to reduce or numb pain. It is often dried and boiled to make a sloghtly bitter, but great for your health brew. In fact, a kilogram of the dried fungus can fetch up to £100 in todays market!
The Birch Polypore's uses don't stop at medicine. Many years ago, barbers would use the fungus as a razor strop, giving rise to its other common name, The Razor Strop Fungus. The fungus has also been used and is still practiced today by outdoor survivalists, as a tinder fungus. This fungus, when dried, will hold an ember for hours and is therefore great for starting fires.
In the early 1990's, a 5000-year-old mummified human, preserved in ice, was found in the Alps. Ice Man was found to have a Birch Polypore with him. Whether he used it for its medicinal benefits or as a tinder fungus is anyone's guess!
Photo Credit:
Taken by myself
Warning: Always be 100% sure of its identity before consuming any wild fungus or plant.