Happy 2020! - 3 years working to make Steem.center as the wiki of all things Steem
Steem.center : About | STEEM Rewards | Rules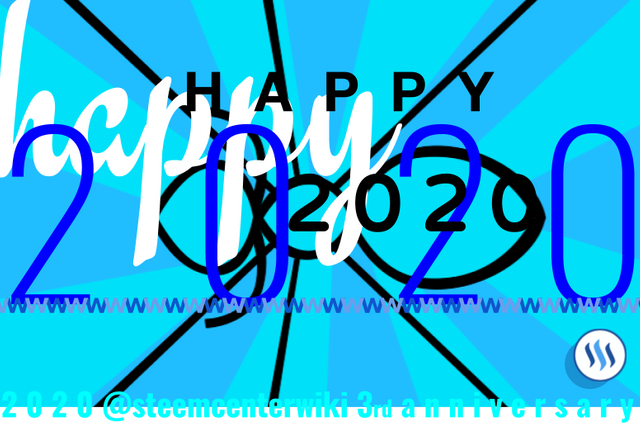 Hi steemians! We have already passed the middle of January but it's not late to wish you a Happy New Year! Three years ago we launched our @steemcenterwiki project - Introduction - Rewarding Steem.center wiki editors with steem too - aiming to collect STEEM tokens to reward the collaborators of Steem.center, a wiki created by @someguy123 to be the center of all things Steem.
After 3 years with a lot of wiki contributions, content/curation payouts and donations received we want to thank all collaborators, visitors, participants and donators. Reaching the project's first, the second and now the third anniversary is a celebration for all contributors and supporters, their hard work and helpful shared information and knowledge.
In 2020 we hope to continue distributing the rewards and keep transforming the Steem.center in the wiki of all things Steem related. Once more, we wish this year we could create and update wiki pages about things like the Smart Media Tokens and Steem Engine projects, Steem DAO, Hiveminds Communities, bios about old and new steemians, articles written to help people explore the even larger Steem ecosystem.
In our third anniversary we invite you to continue making Steem.center an open space of collective knowledge to serve from new steemians to advanced users and developers.
Thank you very much, good luck and Happy 2020 again!
If you are interested, you can take a look in these wiki articles about Steem.center itself and our reward project:
Or read our last post about our most recent Steem transfers and donations occured last year.
We noticed that we already have the first 2020 collaboration on the wiki. Thanks and New Year greetings to @petrvl and @wagnertamanaha!
Thank you very much, good luck, Happy Birthday (participants and donators, consider it yours too) and Happy New Year again!
Project's Balance
At this begginig of 2020 we have 5.195 STEEM in our wallet, as we did all last year, 60% of all STEEM collected in January - 3.117 STEEM - would be shared among this month's participants. Check our project's rules proposed three years ago and updated in 2018 to join us if you like. Or just upvote and resteem this post to increase the collected amount as an incentive to new participants.
Join the project!
If you liked our proposal, join us this year to transform Steem.center in the wiki of all things Steem related. We invite you to check the Rules and participate whenever you want. If you wish to be in the next distribution list to earn a share of the STEEM collected by this account, please follow us here in @steemcenterwiki, register in Steem.center with your Steem blockchain username. We hope to see you in this year of 2020 writing wiki articles and collaborations!
You can find some suggestions to start new pages in Articles for Creation and use the sandbox page to test and play wiki editions for free. We proposed some loosely guidelines and if you need just ask for a personal response in Steem.chat #wiki channel.
You can also support the project with donations, just transfer any STEEM value or STEEM Power delegation (see in the rules our upvotes routine) to @steemcenterwiki. Or follow us, upvote, reply or resteem this post.
Happy new year and thanks again to all collaborators, followers and donators! Let's continue contributing to make Steem.center in the wiki about all things Steem!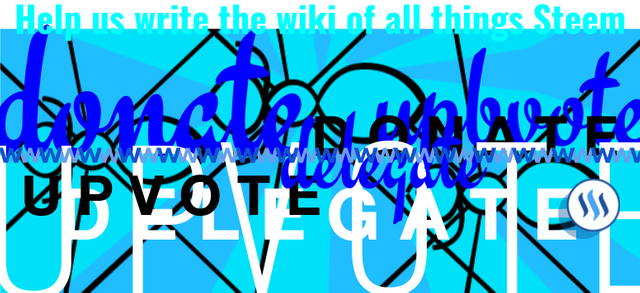 Image credits: illustrations and design by @wagnertamanaha.
Steem.center : About | STEEM Rewards | Rules