Introduction - Rewarding Steem.center wiki editors with steem too
Intro | Rules | Steem.center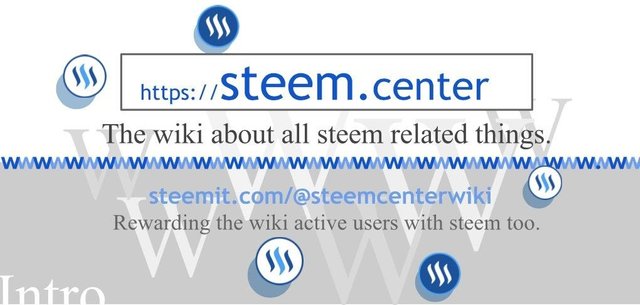 Intro
Hi steemians, happy new year! It would be a good time to start 2017 announcing this new project. As proposed by @wagnertamanaha in the post Active wiki users rewarded with steem where the initial idea was aproved by the Steem.center wiki creator @someguy123, here is @steemcenterwiki, a project to reward the wiki active users.
The idea is to generate and collect steem to monthly distribute to the registered Steem.center wiki active user in each period.
We want to transfer the amount of steem divided to the all active wiki user in the month plus an aditional by the number of actions each one proportionally did. See the rules of this distributions here: https://steemit.com/wiki/@steemcenterwiki/rules
If you want to collaborate in the wiki and earn part of the steems collected here, please follow us, register in Steem.center and show your Steemit username in you profile page. Then start to create and edit pages, if you want, you can use the MediaWiki tutorial as reference to create and edit pages in Steem.center wiki, wich runs in MediaWiki, the same engine of Wikipedia.
If you want to see more wiki pages created and support the project, please make a donation tranfering steem to @steemcenterwiki.
If you like and want to participate in the project please follow us, upvote, reply and resteem.
Thank you very much, happy 2017 and good luck to us all again!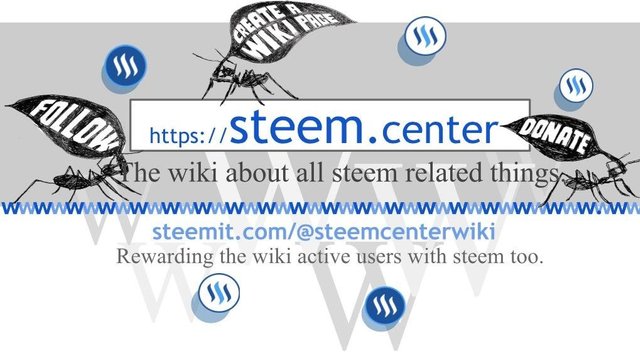 Intro | Rules | Steem.center
Images (top, bottom) hosted at Supload.com, earn bitcoin to use internet.