[WHO TO FOLLOW] A Big Collection for Steemit Newbies
Dear Steemit
I'm around here for about three weeks and im just fascinated about steemit. If found really interesting people who share great content with all the people spreaded over this network.
At the begin it was hard for me to find really good authors, but with the time i found some really good people, it's worth to follow them. I have say Thanks to my mate @cem who posted this People time by time, in his daily WTF Posts.
I picked many users he called and collected them together, also added some people, i found, he did not know. And i deleted some, who are not that interesting, because we have a really big list.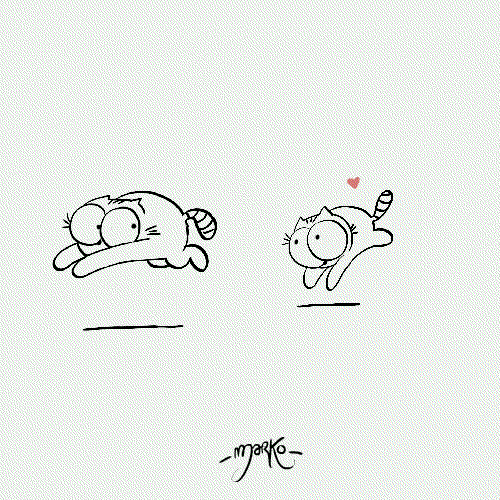 Ok, let us Begin;
** Steemit Users to Follow **
@kingscrown Majestic Whale on Steemit at this moment. Great content and absolutely motivating when it comes down to Steem. All about Cryptocurrencies. If you don't know what cryptocurrencies are you better read all about it on his blog!
@shortcut some great german artist, whos really active on steemit. Posts nearly everday and shares his awesome art with the whole steemit community.
@fyrstikken You should vote for him as a Witness. Is online parallel to Steemit - He really is online 24/7. Super active on Steemspeak channel on Discord. Crypto enthousiast so if your write about cryptocurrencies you can expect a visit from him. If it's good you might even get an upvote. Tutor, so you better listen when he is around.
@sidibeat Some really great dude, muscian and a god friend of mine. Talking about music, the world and crypto. You should connect with hime.
@j3dy Very helpfull with lots of advice for newbies. Will guide if you show promise. Mentor.
@thedegensloth One to watch. Is very active on Discord and is not afraid to help you if needed. Shares all his knowledge if asked. Promoter of Zappl.
@themediumone German writer with really great storys and designer.
@Papa-pepper Top dawg, first winner in the upcoming James Hetfield lookalike contest to be held anytime soon on Steemit. I consider him a true Steemian as he basically left Youtube joined youtube with the sole purpose to post on steemit. You should really check him out so you can learn a thing or two about blogging at all. Check out his vlog about himself to learn more.
@battleaxe True help to newbies. Extremely active on Discord chat. Really helpfull. Be carefull tho, she is very experienced and will not hesitate to correct you. Listen when she speaks and respect the lady!
@aggroed Another Witness. Passionate Steemian. Is everywhere always. Online 24/7 and will upvote you if he deems it neccessary. Great blogs with loads of advice. Before starting to blog you should check out his Steemit tips
@ackza Fairly new user (Joined March 2017) But Steemian from the heart and his heart is in the right place. If you are a newcomer you should take a look at one of his blogs. One recently is about sharing his SBD with a Steemian in need. If you are one, look him up and follow him.
@varunsangwan Also know as Mr.Dark on Discord. Community builder, Helper to those in need and very patient. Helped me understand some parts of Steemit at times I needed the help. Steemian with passion!
@sarahewaring Great posts which have not really rewarded her yet. But she's in for the long run and that's why she deserves a place on this list. Check out her great 10 reasons to stick Steemit out
@exyle He's from Holland (Where the hell you from?) Blogs about daily life in general but with great humor. Loves IKEA(Not really haha) Joined July 2016 so is basically a veteran on Steemit. Check him out for sure.
@craig-grant Crypto vlogger. Great guy with a very smooth voice. Down to earth. Enjoys his endless vacation. His posts usually rank up to trending daily so be sure to follow him to get a chance for curation.
@lukestokes Another crypto blogger. Shares his knowledge. Every single post of him is valuable so he's one of those you must follow. Also a witness. And you know that witnesses are the keepers of the balance in here. The jedi-order really.
@theywillkillyou was a fulltime Youtuber but is on his way to become one of the top Steemians of this moment. Joined June 2017 so only a few weeks and I bet he wont leave anytime soon.
@gomeravibz Not the most active user on this list but worth mentioning as he is around since the early days of Steemit. If you want to follow someone curation trail you should definately check him out. He is all about curation. Chat him up if you want to share a conspiracy
@berniesanders When his name comes up everybody, and I mean everybody, keeps their mouth shut. Around since the first day of Steemit so you know what that means; Someone with a lot of power. Be nice to him and keep him on your side as he will not hesitate to take you down if deemed necessary. Haven't spoken to him yet but I bet he is a nice guy afterall.
@gaming-trail If you are into games than this is the account to follow at this moment. It's hot and filled with great gamingvideos, daily list of gaming posts and so on and so on. Watch the launch of the upcoming games or check out in depth game reviews alltogether. If you love games this one is for you!
@dantheman One of the founding father of Steemit. All hail Dan. Is active on a daily basis. If you are into EOS, Blockchain and Bitcointalk among other things this account has everything you need.
@someguy123 Another Witness. Very active one as he keeps sharing us updates about his activities as a witness. You can find him in Steemspeak Discord Chat. Cool guy really sharing and caring and stuff. Also a great curator. Follow his trail for some nice rewards. Well known third party developer for Steemit so he deserves to be on this list. Joined August 2016.
@inertia Has an appartment on Discord. Lives, loves en Steems there. Not very good in timemanagement but came up with a great list to manage it anyway. Joined July 2016 so bet this one is an account to keep an eye on!
@condra Another july 2016 entry, man, what a month was that! very active member of Steemit society. Her bio states "Photographer - Musician - Podcaster - Gadgetfreak" so this is exactly what you are getting. Including the occasional resteems. Also very active on Steemspeak Discord. (If you still haven't figured out that Discord is the place to be then I'm afraid there is no place for you on Steemit....)
@bitcoinparadise Here comes: Another great mind on .... Steemspeak chat on DISCORD. He even posted a complete guide to use Discord which you can check out right here. What are you waiting for? His bio states Investor, why aren't you checking him out already? He is here since August 2016 so another "oldtimer".
@kaylinart Illustrator so expect her to post her own illustrations (Selfemployed by the way). Loves to blog about finance, Business and self improvement. Lovely woman which definately deserves a visit from you. Just celebrated her "One year Anniversary" on Steemit.
@ericvancewalton Another july 2016 entry. Writer of the Perfect Pause. Since he's writing about Meditation I reckon he's quite the relaxed guy. Maybe leave him a comment to see what he's up to.
@kralizec Is all about games. Czech but speaks 7 languages fluently. His granddad even spoke 13(!) Joined as one of the first of his country in August 2016. Great guy really and very active on, you guessed it, Steemspeak Discord!
@thecryptofiend Made it to the list for the second time this week. All due to his work for the Steemit community. Good Guy Arif deserves every follower he can as he is there for his followers. Great Resteems (So follow his trail).
@cryptoctopus if you are a bit more experienced you start following this guy. Very active on Steemspeak too. Likes to post stuff about technology (Chain-BB for example). I checked it out already but this still beyond me. ChainBB is a forum connected to Steemit which you might want to check out in a few days after you know what you are actually doing on Steemit.
@sweetsssj Joined August 2016. Post about Life, Food, Travel, Culture, Fashion and Cats! Once or twice a day. Great account to follow and curate.
@tomekkk Started on steem May 2017 (So one month ago). Knows a lot about photography. Is very active on Discord and a super nice guy!
@oflyhigh All about tutorials on how to use steem. If you are looking for advice and valuable tips and tricks you should definately check him out. One thing tho: His whole blog is Korean...
@gavvet Active since May 2016 so another early adopter. Has very cool blogs about very philosophical post. Can also post about Steemit itself. Find him on Discord to theorize with. Very interesting overall.
@good-karma around since Juli 2016. The developer of eSteem. Yes, thats right, This is the guy who brought you a mobile Steemit app! Didn't download it yet? Head over to your appstore or playstore and install it. Very smooth app to use.
@wishmaiden Very straightforward chick with an amazing voice. Her "Black and Gold" cover will give you the shivers. Think Dilana Smith with way more talent. Loves to fool around on Steemspeak. And the cool thing? She just started out in June 2017 and has already 400plus followers!
@suesa Another recent addition to Steem. Joined june 2017 and is already "Cem's one to watch"! Her bio states "Combining science with fiction to make it even more exciting" and oh boy, excitement her blog offers. Redefined the zombie genre all by herself!
@gktown cool guy, is very actively going for success in the Steem Music industry :D Started his account May 2017. Check his post about whaleshares right here
@reggaemuffin sounds like a true Jamaican but actually is a smooth German. Witness of the day. Has my vote. Great guy with a lot of potential! Joined May 2017 and is really going places.
@akrid You can find him on Discord Whaleshares chat as he is a mod right there. If he finds you it's even better since he is a curator at OCD. Loves to give away whaleshares. Started in May 2017 (Another one?) but has gain over 560 followers already.
@eirik Joined March 2017. One active guy on steemit. Loads of posts and comments which all do well. Runs a competion for Students right now. Want to win 5000 euro and think you qualify? Check it out!
@mynameisbrian all about blockchain themed comics. I personally love them and find them very good. But hey, that's me. What do I know right? Anyway, follow him and keep a sharp eye on him as he might tech you a thing or two. He is around since July 2016 so he knows his way around.
@liberosist Curator at Curie. Curie is like Bruce Wayne's friends. One fundraiser with his friends and you are set for life (Or get a great motivational boost in terms of rewards) You want them to come and visit your blog. Really. But you don't want to invite them yourself. A big NO NO. In fact, they have guidelines which you should dream about. He is fair and honest. If you stumble across him anywhere on Discord or Steemit.Chat don't send him URL's. You can ask him to check your blog tho, and he will. Even if it's a few hours later. Around since July 2016.
@whatsup Around since August 2016. He is a survivor (26 years of marriage can do that). Loves to trigger people into thinking. It's a trap really. You can find him on Discord daily.
@crypt0 you might have guessed it by his username but he is all about Crypto. And good at it too. Check his latest video about cryptocurrencies and you might learn a thing or two about the blockchain!
@woo7739 Steemit addict, a father to a 3 year old and husband to Orazil Nyun. He is Korean. He joined April 2016. One of the first to join really.
@pharesim Another worthy addition to this list as he also joined April 2016. From Andalusia, so basically he is Spaniard. Creator of Steemdice
@luzcypher "Steemweaver, Traveling Optimistocrat, Unapologetic Dreamer"; Basically, he is addicted to Steem. Since August 2016. Into music and helping newbies
@alcibiades He is from Belgrade. From what I can remember a great city with lots of history. Another one who like to help newbies like you! Around since September 2016
@bitcoiner The name really says it all. Into bitcoin. Around since July 2016. Is a witness who shares updates about his witness business.
@marius19 Great spiritual account. You can really take a flight here. Lots of great messages to enlighten your day. Joined July 2016
@sochul Another Korean on this list. They are really active on Steemit and basically are the second largest group of a single country. It's great. You might want to check this out tho as he at least tries to connect with English speakers. Around since September 2016
@anotherjoe Communitybuilder. Very into helping others. Loves to resteem healtcare issues. Bet he works as a volunteer! Steemian since July 2016
@inertia Has an appartment on Discord. Lives, loves en Steems there. Not very good in timemanagement so came up with a great list to manage it anyway. Around since July 2016 so you bet this one is an account to keep an eye on!
@juanmiguelsalas I've actually visited Berlin and went to a place called "La Habana". His name sounds like someone who could play in an Antonio Banderas movie. Hates monsanto as much as I do. Around since June 2016
@gtg Another witness on this list. Helper of [newbies. You might want to check him out if you ran out of voting power}(https://steemit.com/steemit/@gtg/power-up-for-newbies-voting-weight-too-small-get-more-than-usd20-in-sp-delegation-for-free). You can find him under Gandal on Steemit.chay. Around since June 2016
@liondani Tikanis Liondani! Kala? For all you non greeks out there: Don't bother and just follow his account. He writes english perfectly well and has a presence since April 2016. Do I need to say more? Try to get in his curation trail.
@chitty Another great witness. So hard to choose... From Argentina so he must have a special bond with me, as my Dutch Queen is from Argentina. Don't cry for him. He is around since May 2016. Steemit wasn't even one month old yet! Knows stuff about Steemit. Like the hard-fork 19 thing. Fork YOU
@kurtbeil Steemplayer. Al into Steem since July 2016. Currently hiding from the inteligence services has he has no location pointed. Might be because he's all in Steem.
@shenanigator No shenanigans for this guy. All about Steemit marketing. Check his ultimate guide for Steemit payouts to enrich yourself. Around since August 2016
@richman Around since May 2016. And you know what that means, right? Follow him, and get on his radar. Poster of some great pictures too!
@roadscape Do you dare to follow? Around since April 2016! Talks about Crypto like I talk about diapers. With ease! Create great Crypto content and you might get on his radar!
@sean-king All about having fun on Steemit. Around since June 2016. Bewre, this one is a smartypants (Read his bio before you do soething incriminating). From Tennessee
@knircky Resteemer of things. Great for the community. You might want to be very active on his blog as he may reward you with an upvote or two. And he loves to upvote and share hapiness as he Loves Steem. Around since July 2016. Steem ON!
@saramiller Will visit Steemfest in Lisboa as she won the tickets. Congratz love. Very active on Steemit. Around since August 2016
@talanhorne Some active Netflix reporter, maybe you should check out if you like to read about movies.
---
I know this is some really long list. I hope you can pick some people out for you. I want to say thanks again to @cem, who wrote most of the post and invested much of his time. Mainly i just pulled all of them together and added a few of my favorites.
Hope you enjoy! Also check out my blog and make sure to Upvote & Follow!
__
Want to read one more of my posts? Here you go with Igor Morski:
https://steemit.com/art/@besteulz/surrealism-in-perfection-igor-morskis-art
BS