SUSHI, ANYONE?
---
Today's whiteiswhite challenge theme is FOOD AND DRINK
I know these are veggie sushi rolls, but I still don't like them. I am pretty adventurous and am always willing to try different foods, but I just can't like sushi! _ The taste of the seaweed reminds me of... well, seaweed!_ How about you? Can you relate? Do you enjoy sushi?
This is an old image shot with transparency film about twenty years ago, and scanned onto computer disc using an old Nikon Super COOLSCAN 5000 ED back in 2006! So, if the image has a retro look to it, that's the reason!
---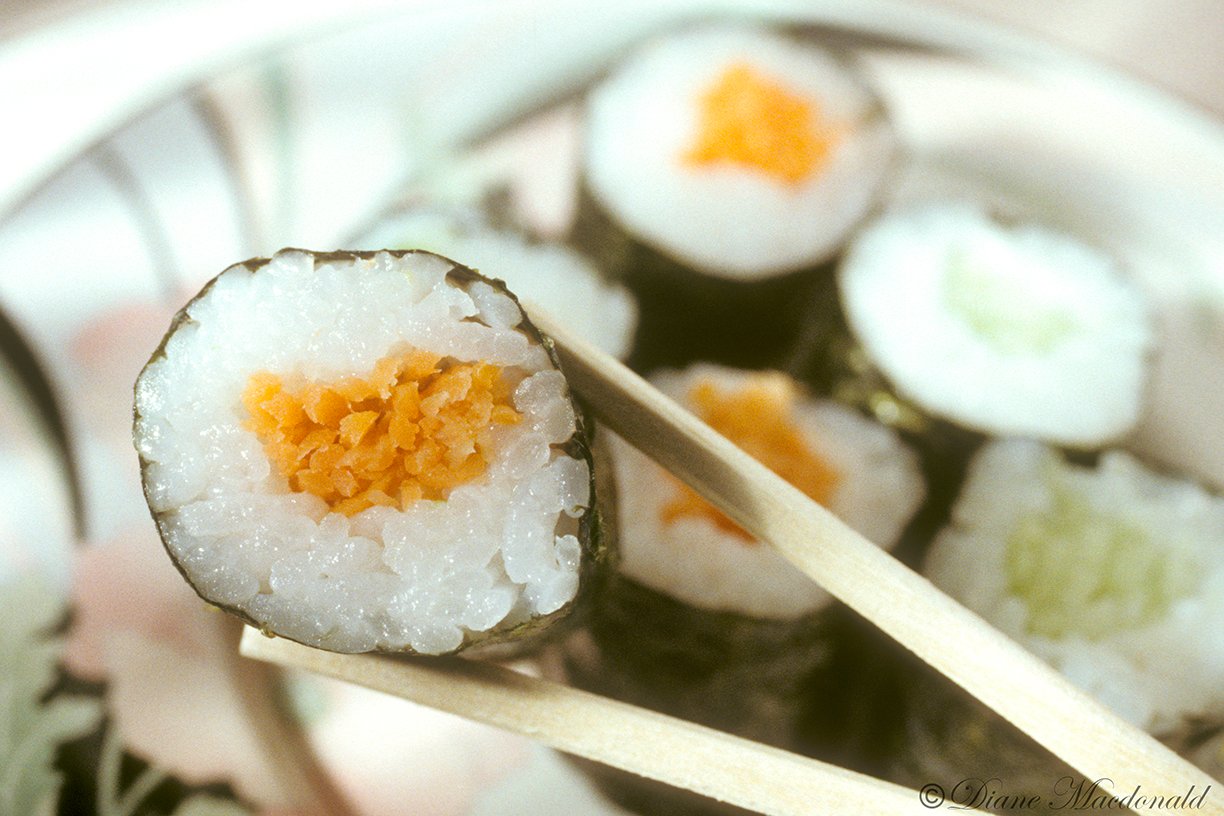 Image ©Diane Macdonald. All Rights Reserved.
---
| | |
| --- | --- |
| Camera | Canon EOS-1 (film camera) |
| Lens | Unknown |
| Exposure | Unknown |
| Post-processing | Adobe® Photoshop CC 2018 |
---
This image is available for licensing via Getty Images here.
---
Here are the daily themes for the whiteiswhite challenge
Monday: White Photographed Against White
Tuesday: Animals
Wednesday: Flowers
Thursday: Food And Drink
Friday: Architecture
Saturday: Water In Nature
Sunday: Anything Goes
---
The rules are very simple. You have only 4 things to remember!
Your own original photography only!
The image does not have to be all white, but the subject matter needs to be mostly white
A link to this page so others can read the rules
#whiteiswhite tag
---
Don't forget about the #wiwcontest – It's not the same as the daily challenge!
Read about this week's theme and the rules here
---
Thanks for taking the time to read this! I truly appreciate it. Read some of my past photography tips and tutorials at photography-101.
---