*Where Is My Mind ?* - Gold & Silver Edition**Stencil/Graffiti/StreetArtwork on Canvas**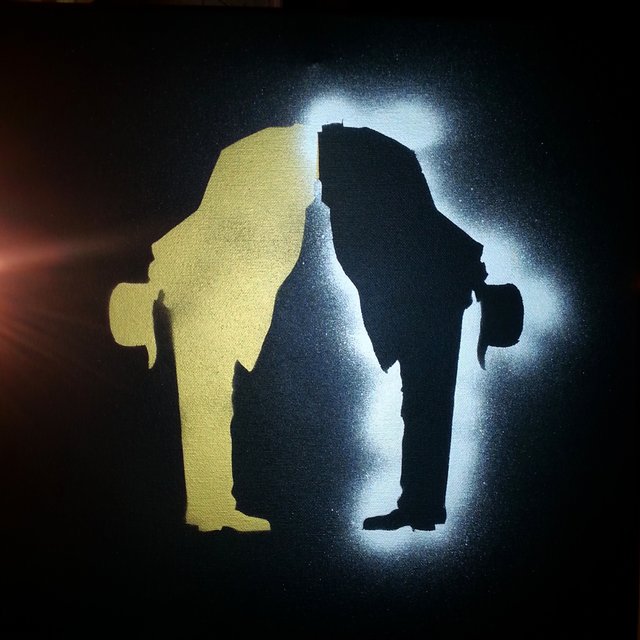 Greetings all #Steemians & Friends,
.
- "Where is my Mind ?"
.
...... that´s a good question from time to times !
Sometimes it just spaces around , nowhere to be found .. .. .. ,
on other days i enlights me with all the beauty of the outside world.
.
It´s a spraypainted stencil on a 40*40 canvas,
made with #MontanaBlack & #MTN94 colors.
It even has a lifesize big brother on a viennese wall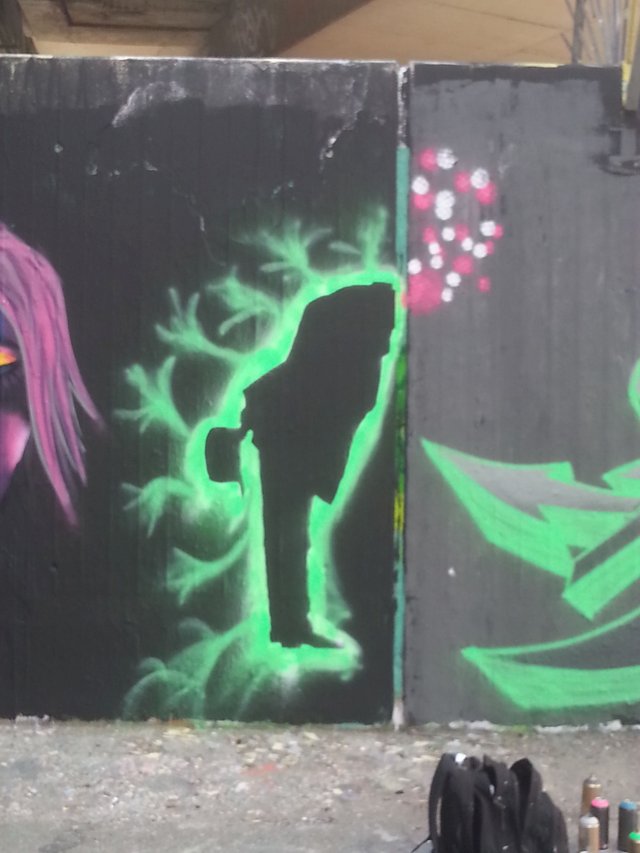 .
and sisters, as an older blogpost of mine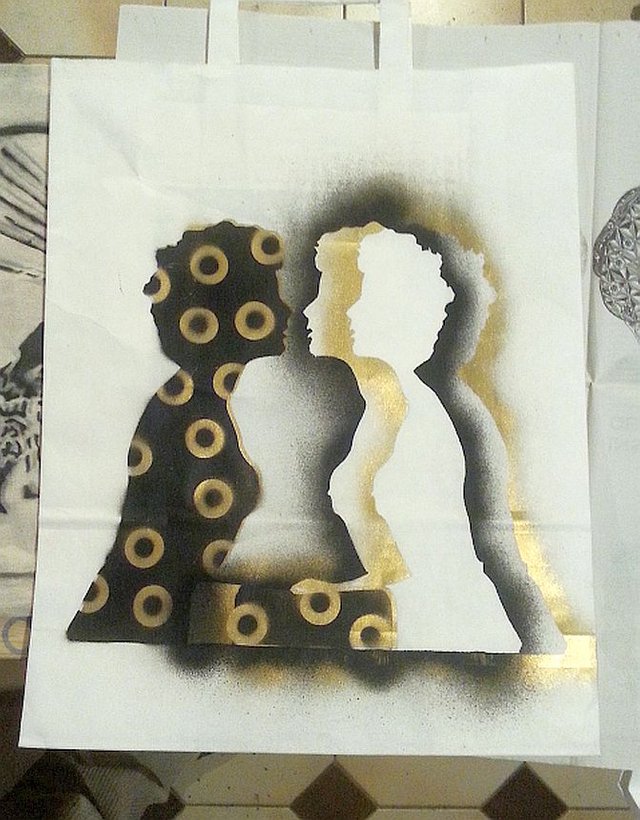 https://steemit.com/graffiti/@spraychilled/3rd-eye-open-meditate-yourself-stencil-graffiti-streetart
..
...

#art4steem project :
I will be selling my #artwork for #steem or #steemdollar / #steempower
to raise the outside value of the #cryptocurrency & my own account ;)
Please #upvote & #resteem this blog to #support the effort.
DM me @spraychilled for #enquiries, #prices will be appropriate-
See my blog for more details & information.
You can always visit me in my store, located in 1020 Vienna, for personal impressions.
Love&Greetings to @all #steemians.
.
.
.