Welcome to The Reefs - Week # 1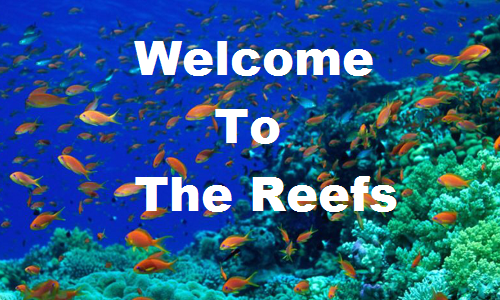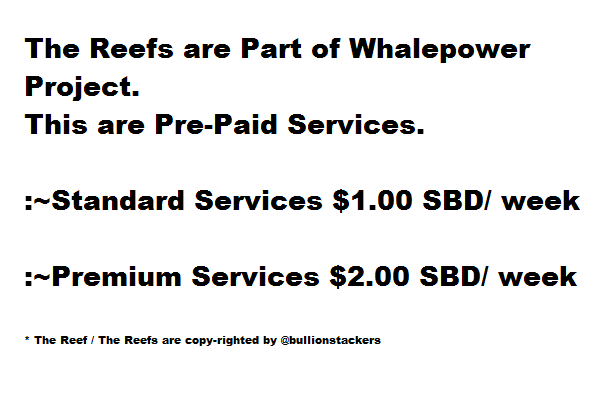 Welcome to The Reef , this is a Pre-Paid Services.
We have two options here :~

Standard Pre-Paid Services $1.00 SBD / Week , with un-limited posting.
Premium Pre-Paid Services $2.00 SBD / Week , with un-limited posting.
Ours Services are still much cheaper compare with others.
Due to lack of support by many that consistent using Our FREE Services, We are now charging to keep our labour costing.
This will cover for our time use to curate your posts. We hardly get any donations . We cannot grow to give you more.
We are commit to give to you, when you pay, you are committed to us.
Should you use this services please send your $1.00 sbd or $2.00 sbd to @bullionstackers , transfer into my account.
This will run for 6 days , once pre-paid and use this week code (PPW1) with your Title.
Original contents rule still apply.
Whalepower Tag still applies for this facilities.
#whalepower Guidelines still apply.
Our Manual Reading still stand.
---
Your link into this post still apply.
---
Good News is @whalepower Account Support and Manual Curation is still Free but the % upvotes will be lesser.
---
Gifts / Donation / Contribution funds send to @bullionstackers to help #whalepower Community Project.
---
All #whalepower Contents / Images are Copy-Rights
If you want to use any part of this, please ask for permission first.
---
#whalepower Help-Desk Discordapp @bullionstackers
If you Like it, Love It