There is no doubt that this unquestionable order will come to pass raced through Peter's mind. It was the first time he had guns directly pointed at him.
He thought about all the cop movies and youtube channels showing how every black man dies - move an inch and you're pumped full of lead. Later they would claim Parker was a drug addict who was ready to open fire with a planted gun. When does it end? he asked himself.
The Captain barked again, "Follow my orders to shoot the target or you will be facing charges."
The policemen around tightened their grips around the handle but none could come to pulling the trigger.
"Fuck it! I'll do it myself." The captain turned to face Peter's back, a revolver held to the back of his head.
Peter pissed his pants, but that didn't bother him. All he could think about was getting one more chance to stand in front of the judge for his final decision about what to do with his life.
December in Dublin is remarkably high spirited. Peter prayed for something strange and odd to happen when a drunk man sat straight up, breaking the cardboard box he had been sleeping in. He was dress in warm winter clothes. The lack of the man's showering nestled into the nose of Parker and the Captain. They both moved to the left to get out of the radius of the smell.
The captain turned his gun on the drunkard and said, "Get out of here before, I arrest you for being drunk in public."
"You mean to tell me that I'd have a warm bed and a hot meal. How could I pass up this opportunity."
The police surrounding the area behind the Captain lowered their weapons. Their wills were not strong enough to commit two cold-blooded murders in one day.
The drunkard began to dance and sing as he stomped his way out of the box.
The loose floorboard was kicked up out of the snow by the drunkard, which caught the Captain by surprise.
Peter, noticing that the attention was no longer on him, bolted down toward the boats hoping to catch a one. Behind him, he heard the crack of a board followed by a rapid series of shots thereafter.
They got their quota for the night. Peter felt sick to his stomach as the thought coursed through his mind, but he had to keep moving. He had to get to safety. The docks were his only refuge.
When he got close to the boats, he looked back up the hill to see if any lights were following him. They weren't. He thought he was out of danger until he heard the vicious growl of a dog behind him. He'd forgotten about the police dog.
They weren't going to let him get away so easily.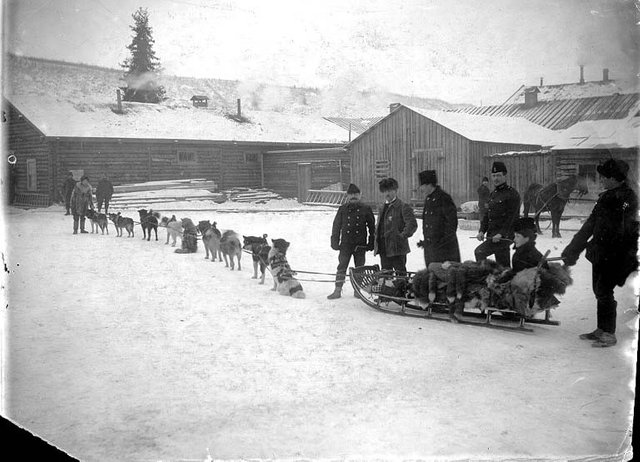 source
---
---
If you would like to find out what freewriting is all about, go here.

Regular Freewritehouse features
Announce the Adoptee -Monday
Recommend your Favorite Freewrite and Win SBI - Tuesday
We-Write and win SBI - Every other Wednesday
Freewrite Favorites - Thursday
Adopt Me!! -Friday
Over 20 Club - Saturday


# Badges

---
---
If you are enjoying my work, please -
===
Upvote my posts through steem auto and add the other people and groups you would like to support.

Support me and others through steembasicincome shares. (This also helps you because you will also get a share for sponsoring somebody.)
Affiliation links
BEST OPTION: This company, Atomy.com, has an amazing business plan. This site works on people working together as a team in order to reach the top. Their is a cap to high high any one person can go. One of the best parts is that you'll be rewarded for switching to a different brand, thier brand. It's a high quality product for a low price. Who can top this? After watching this brief introduction video, Atomy Business Plan, please, feel free to connect with me. I can help answer some questions, and I can get you signed up.
Click here --> Steemmonsters. This is an official affiliate link. So, not only will you get awesome cards, but you will also be helping me out.
Drug Wars. Want to get paid for selling drugs without getting hassled/molested/tased/killed/tortured by the largest, organized gang, an entity that takes your drugs and sells them where you were going to, in the world? I'm not sure what else could be more alluring. Oh, yeah. Don't forget to watch your stash. Eyes will be watching and there will be people stealing/taking what is rightfully yours!
---
---
A project with me and the bananafish knights is yours to quest in.
Although the riddle has been solved by a magnificent sleuth, Quest in the Realms is out for you to explore. Click to start your adventure.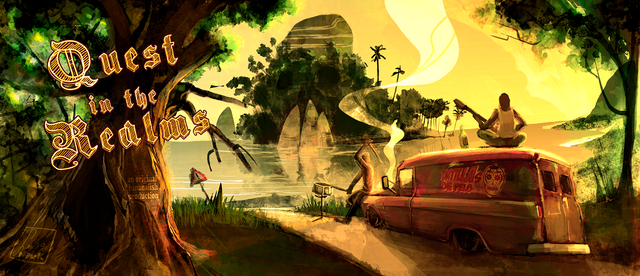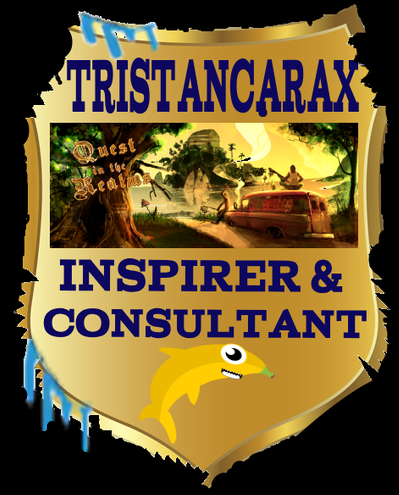 [created by @ brisby]
---
---
Tools:
---
---
Ongoing Contests
---
---