Hi everyone! This is a combination of six Wednesday Walks to show you the changes of a flowering Pear tree from summer to winter.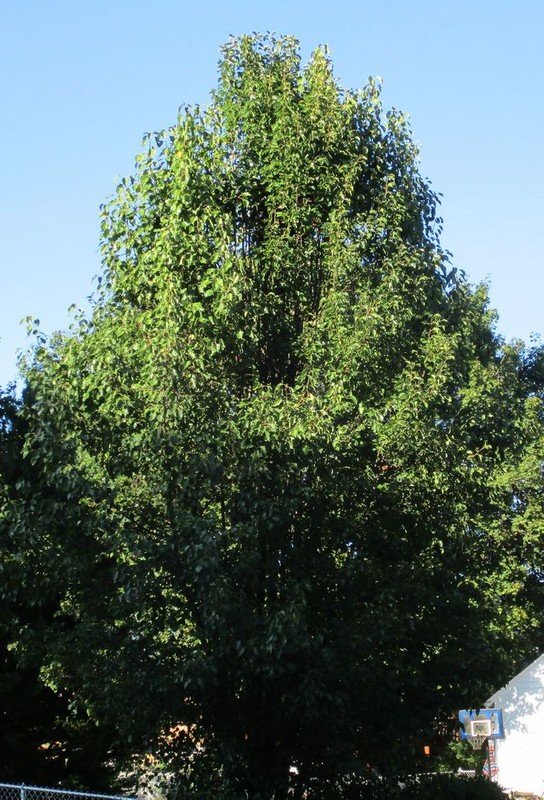 Here is what the ornamental pear tree looks like in the summer, full of glossy green leaves.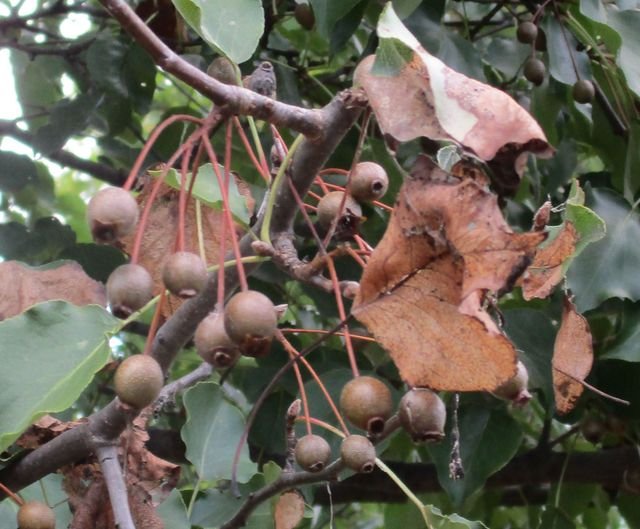 It has many fruits that look similar to miniature pears and are approximately 1/2 inch in diameter. People can't eat them but the birds love them, especially during the winter.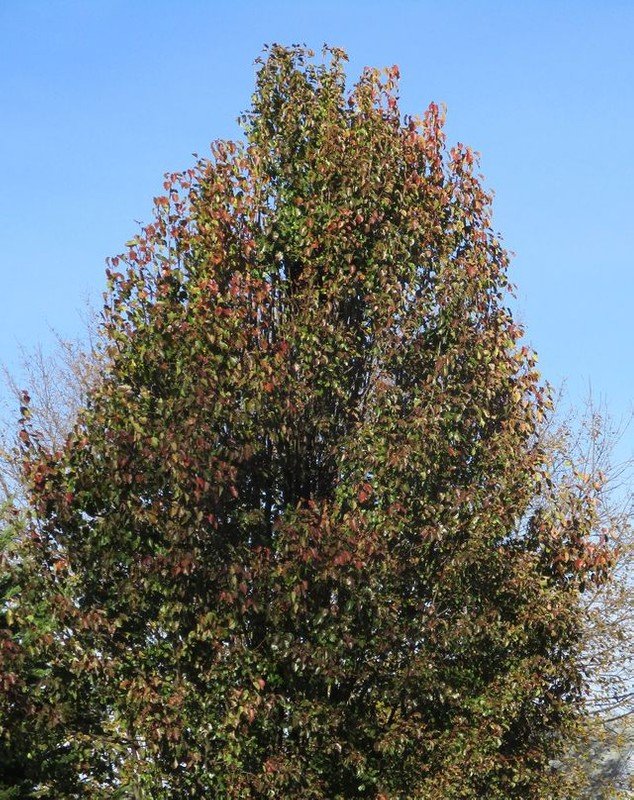 By mid November, many of the leaves had changed colors.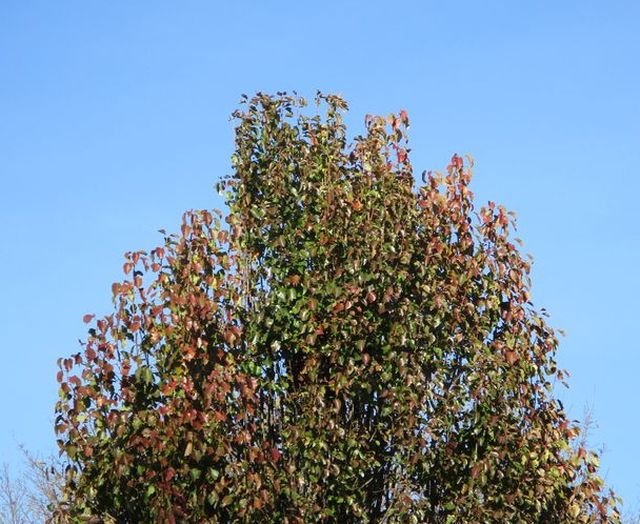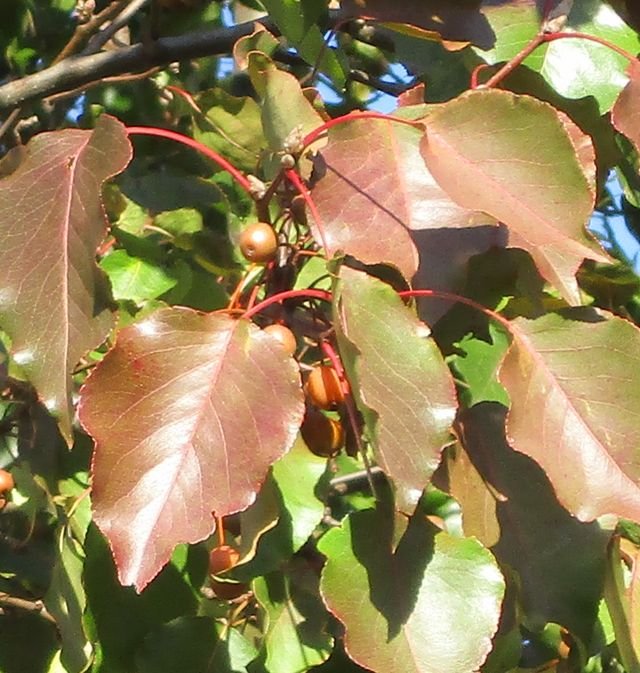 The fruits changed from brown, to tan and orange colors.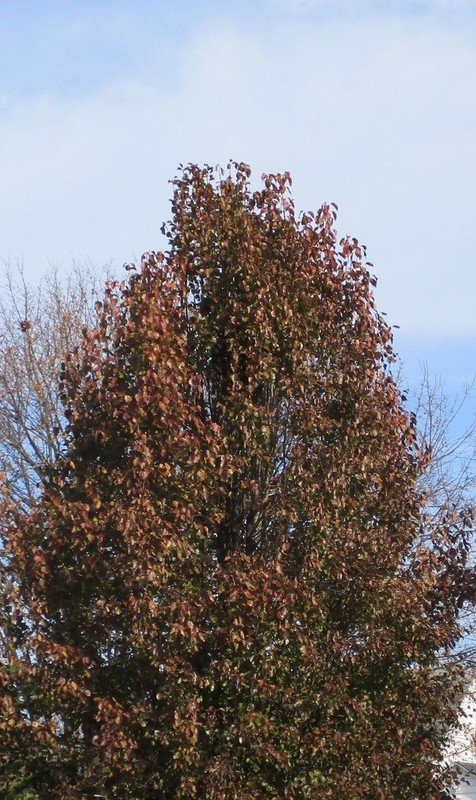 One week later, there a only a few green leaves left. Some ornamental pear tree leaves turn red, but this one only changes to a bronze color.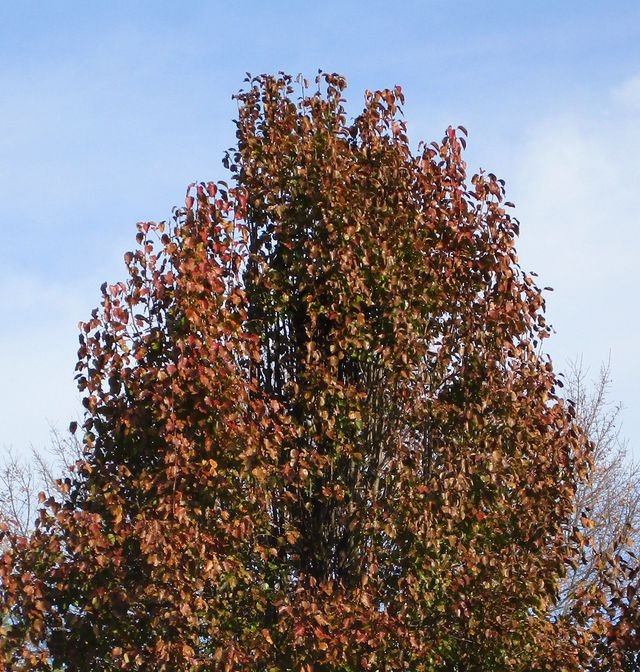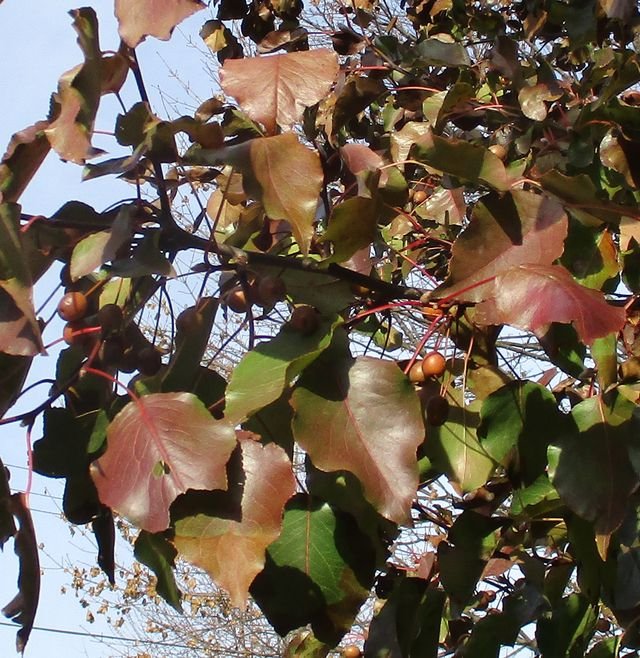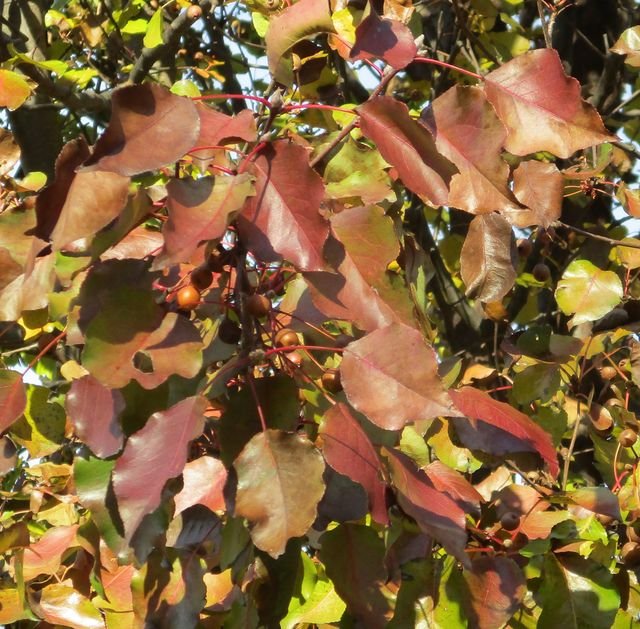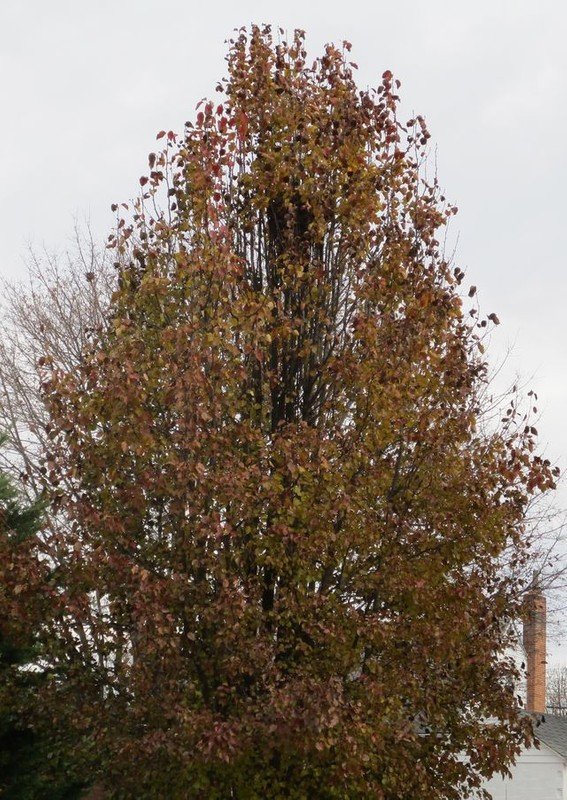 Another week had passed and many leaves have fallen off, revealing a large squirrel's nest at the top of the tree.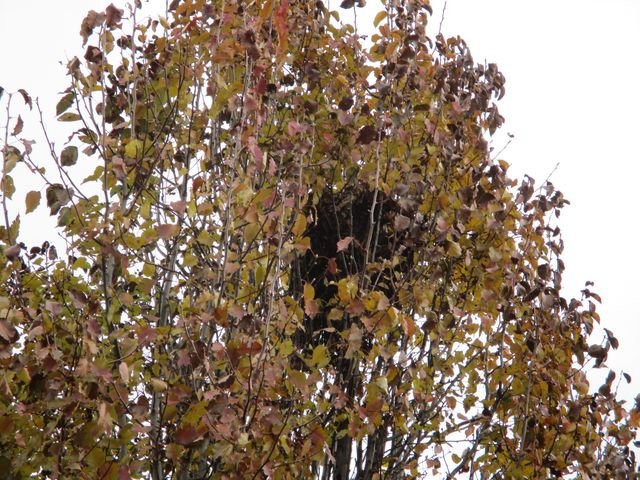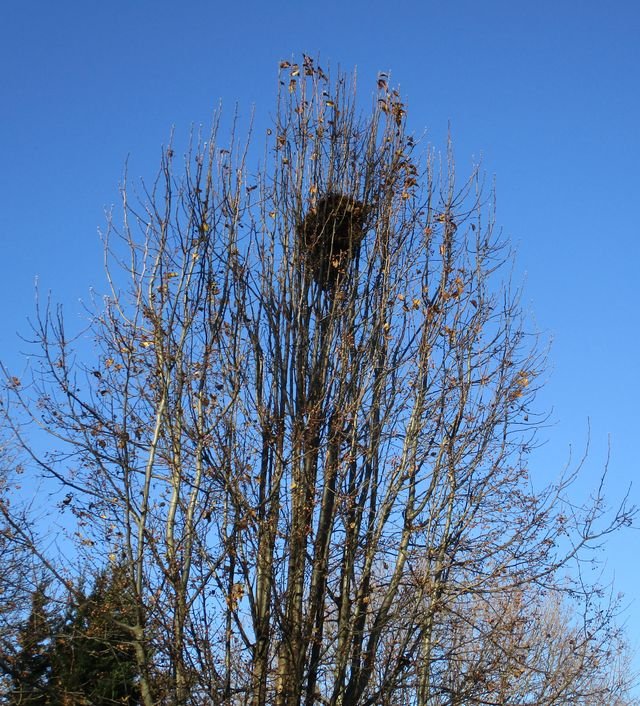 Ten more days passed and the tree was almost bare, leaving a few stragglers.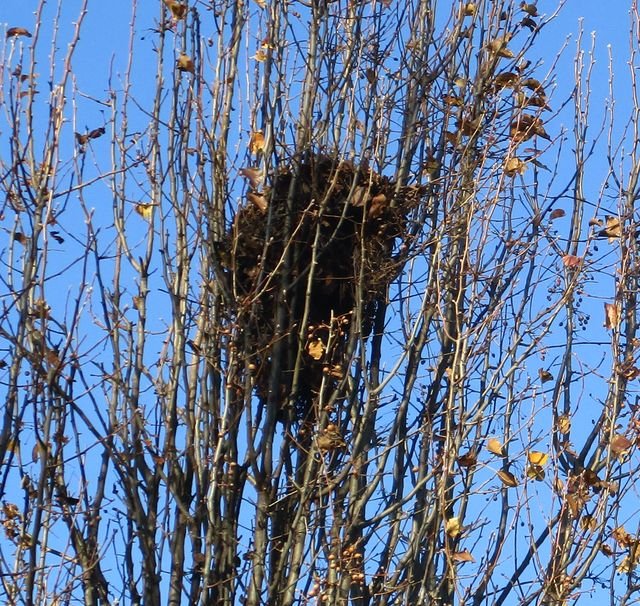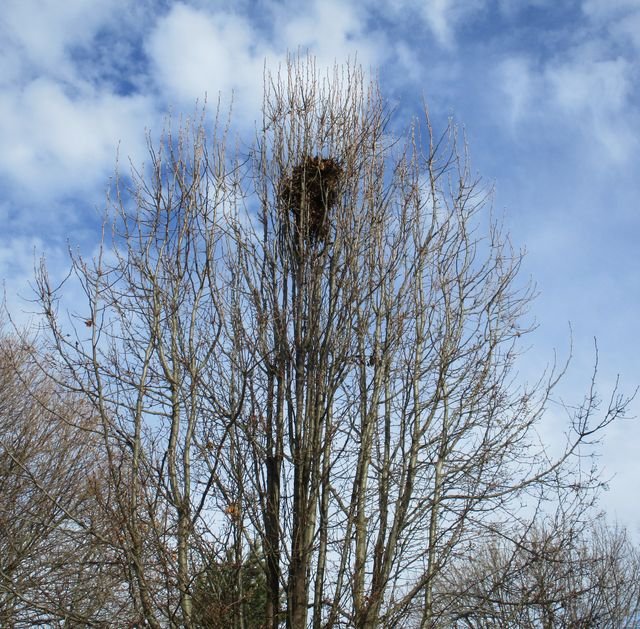 This last photo was taken yesterday. The squirrel's nest even lost some leaves. From the time the leaves were beginning to turn colors in autumn to a bare tree in the winter, two months had passed. I am looking forward to spring so I can show you the abundance of beautiful white blossoms.
If you would like to know how you can participate in #wednesdaywalk by @tattoodjay, you can find out here.
Thanks for stopping by!
All photos are my own.