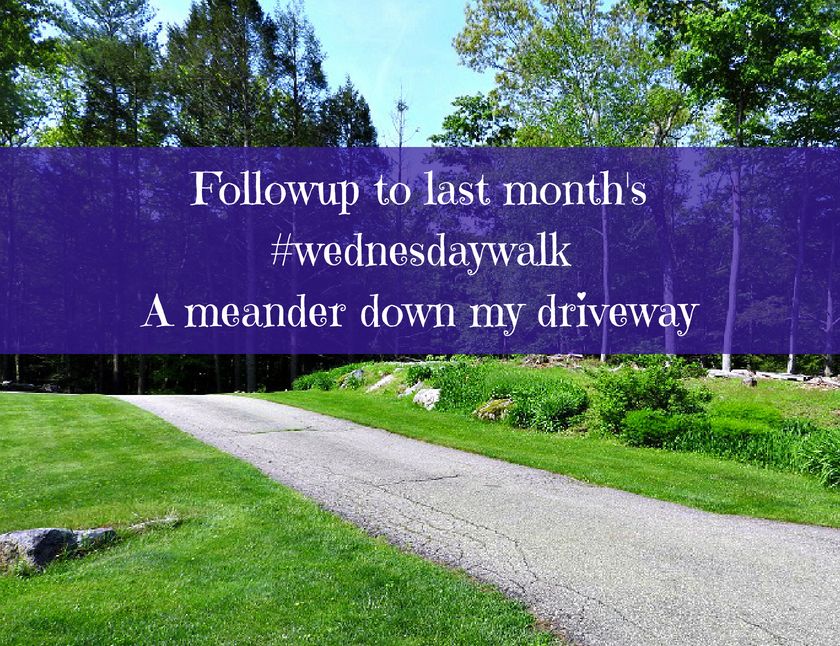 Last month, I discovered a new from @tattoodjay called the Wednesday walk challenge. Check out the guidelines in his most recent post if you'd like to meander along.
When I first did the challenge on April 18th, 2018, I decided to start off with a simple stroll down our long & windy driveway. I thought it would be interesting to try to recreate as many of those photos now, a month later, to see how much has changed in four short weeks.
Then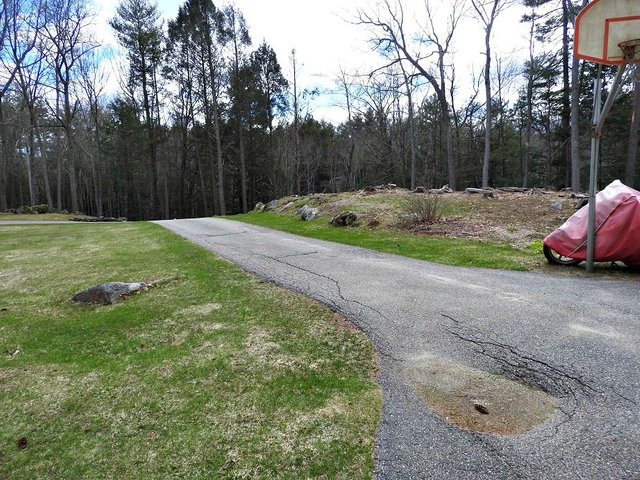 Standing just off the front porch, looking down the driveway.
Now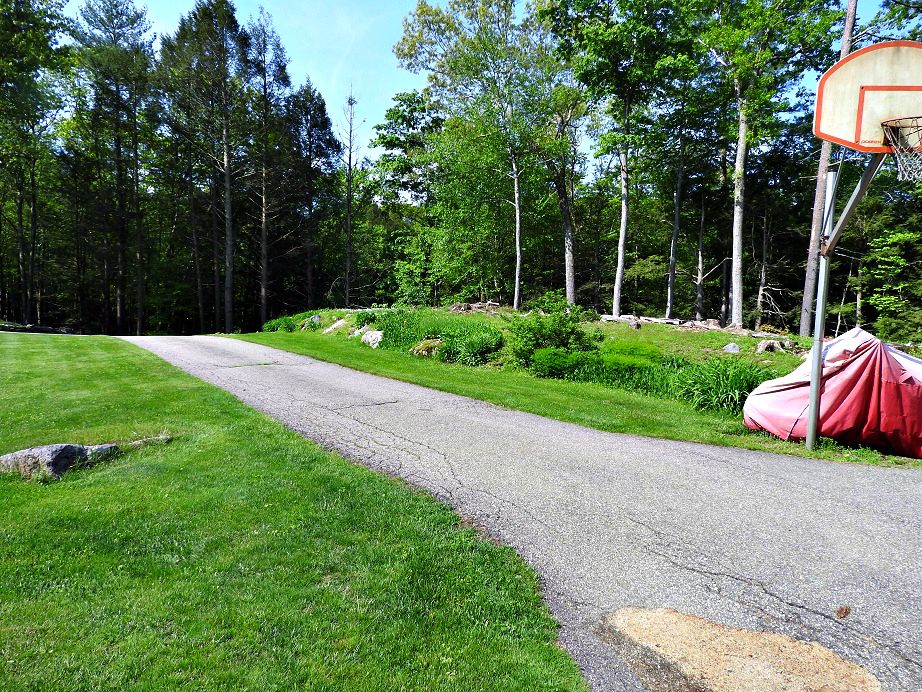 Look at all the green!
Then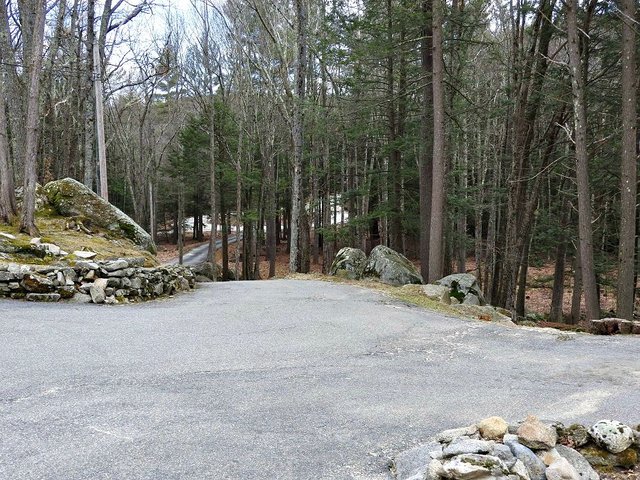 Standing at just about the point the first picture ended.
Now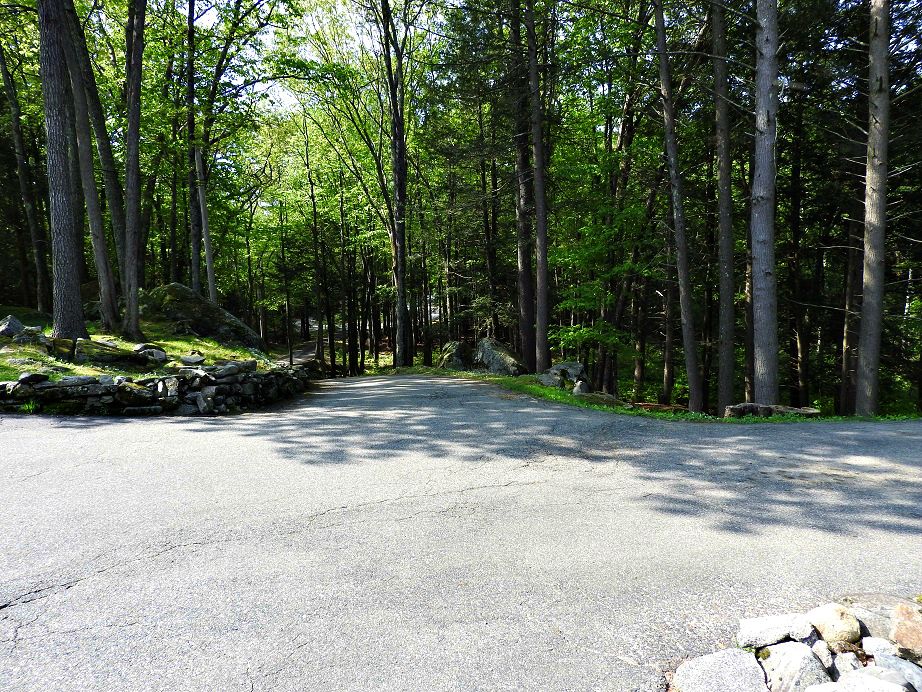 Everything's looking lush!
Then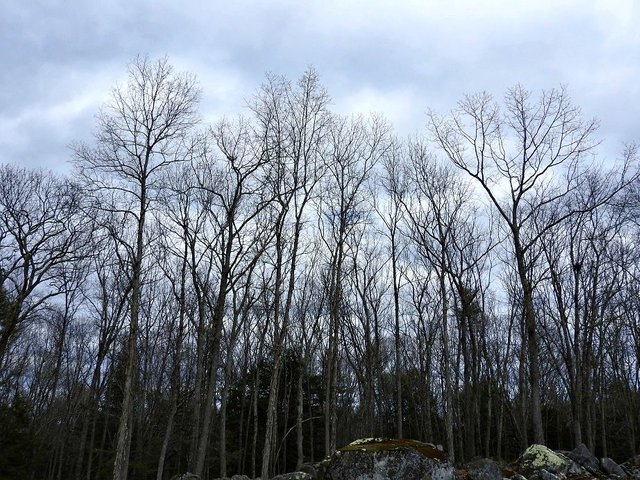 The weather has definitely taken a turn since this morning's post .
Now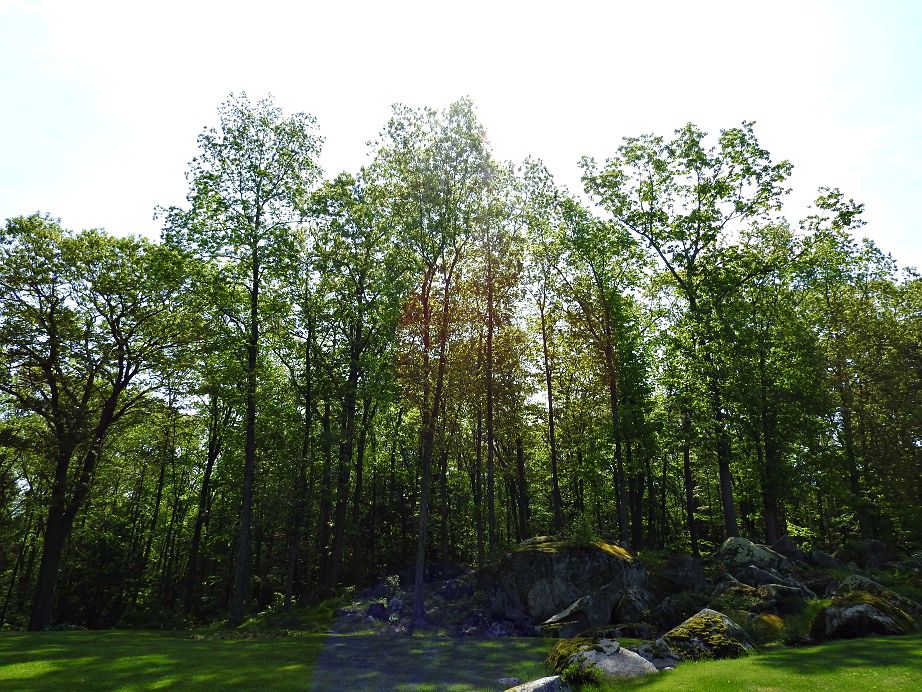 While you can't see the blue sky, it's because the sun is shining so bright!
Then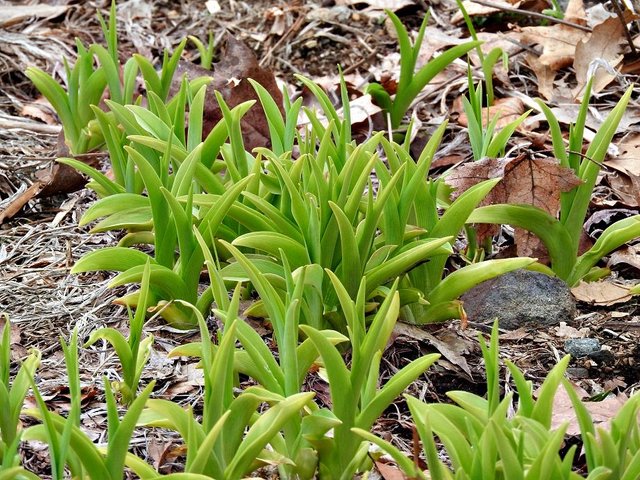 However, these future flowers are still going strong, so at least that!
Now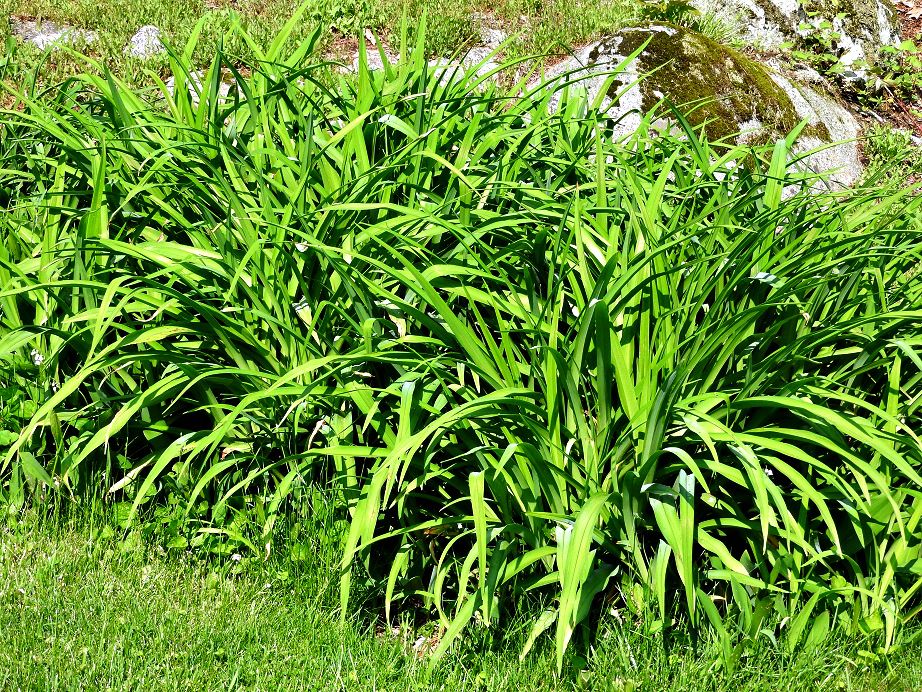 The Black-eyed Susan's haven't blossomed yet, but I'm thinking soon...
Then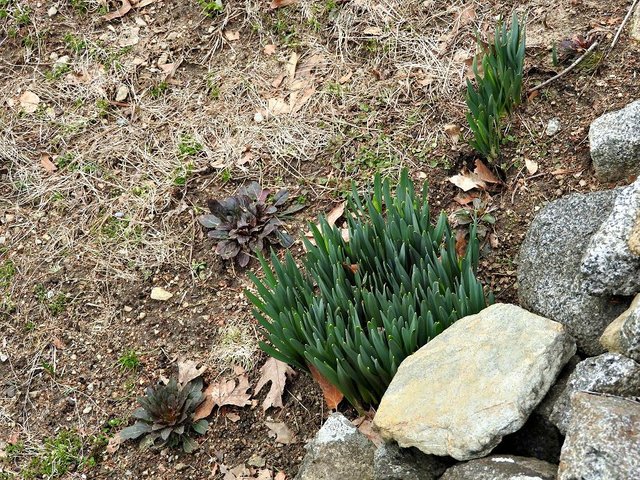 These soon-to-be daffodils are coming along nicely too.
Good thing our landlady has a green thumb!
Now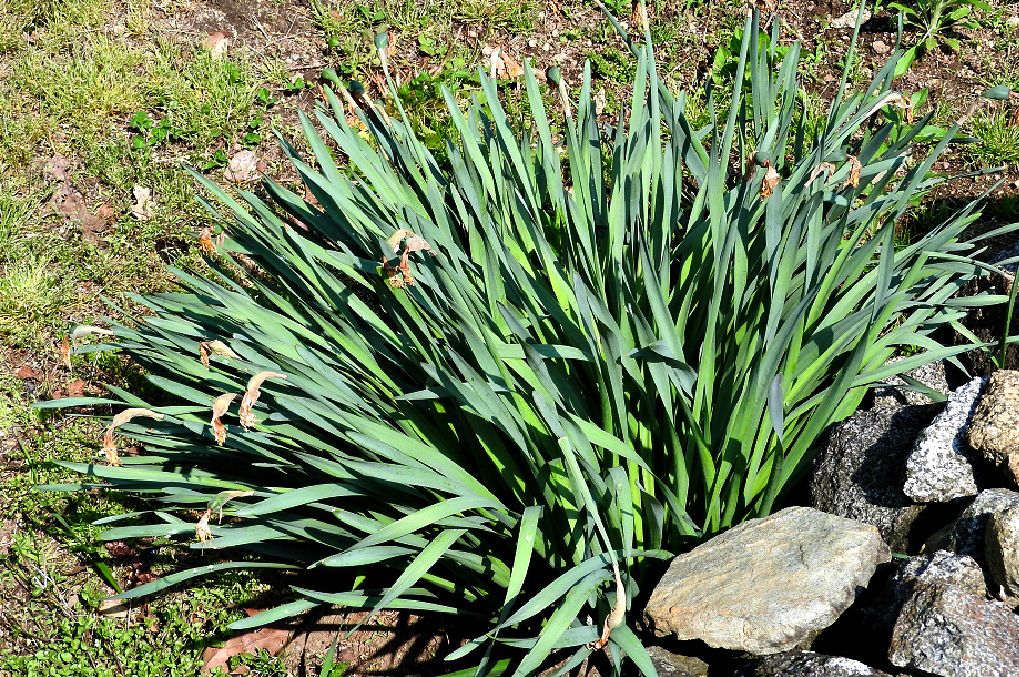 Boy, these don't last long! I have pictures elsewhere on my
blog, but they've now bloomed and gone
Then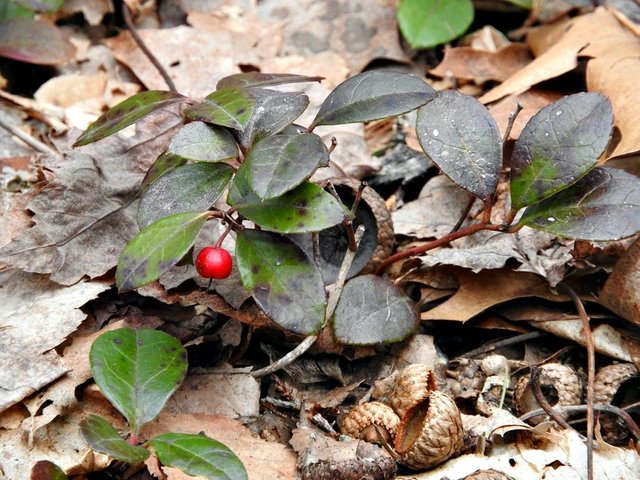 More signs of spring things growing (because I'm pretending
this isn't called a Winter Berry... LOL!
Now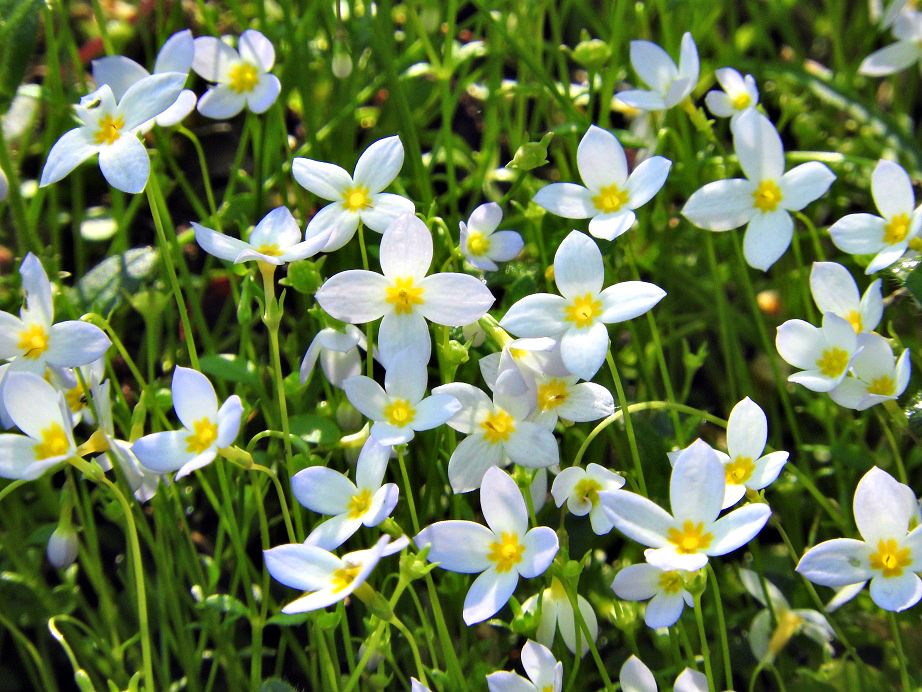 The lone Winter Berry has now been replaced by tons of Bluets!
Then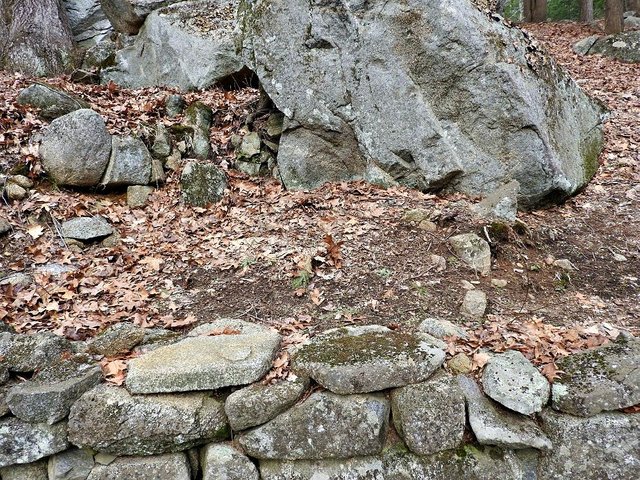 Speaking of future growing things, somewhere in this area, a
Jack-in-the-pulpit should be popping up soon-ish.
Now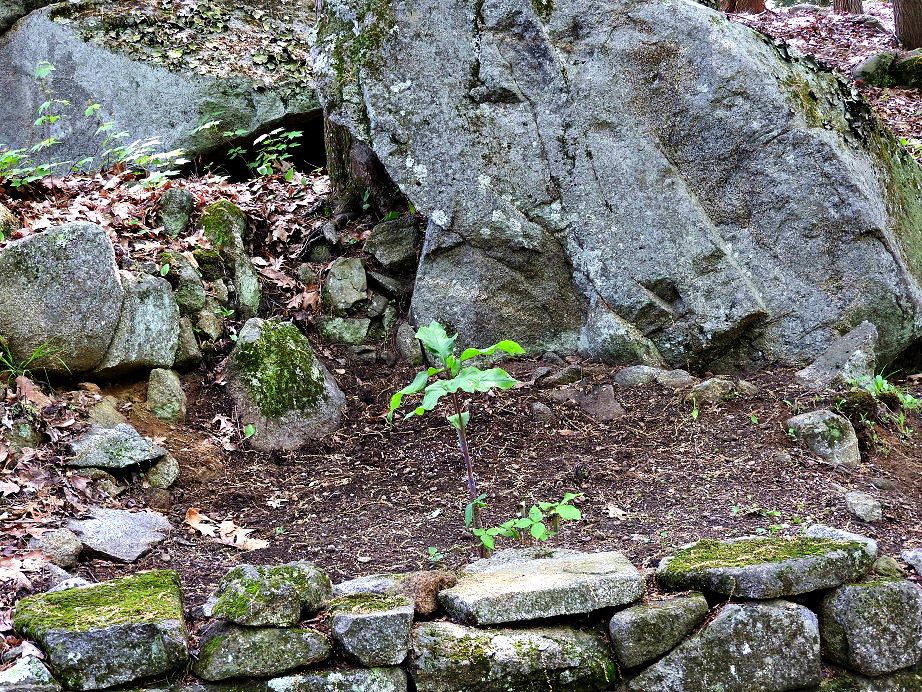 And here he is! This year, there are three little ones as well.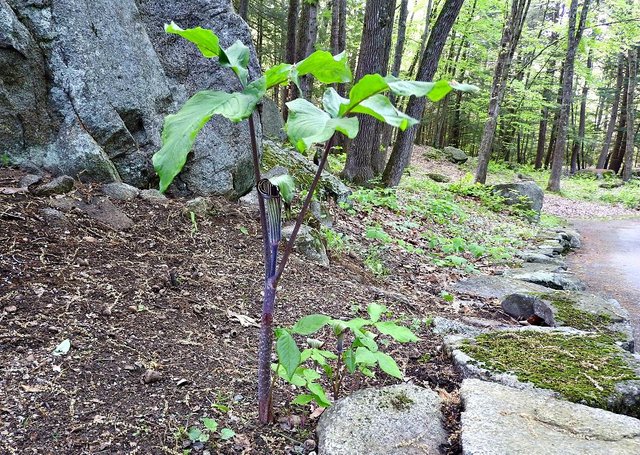 A closer view
Then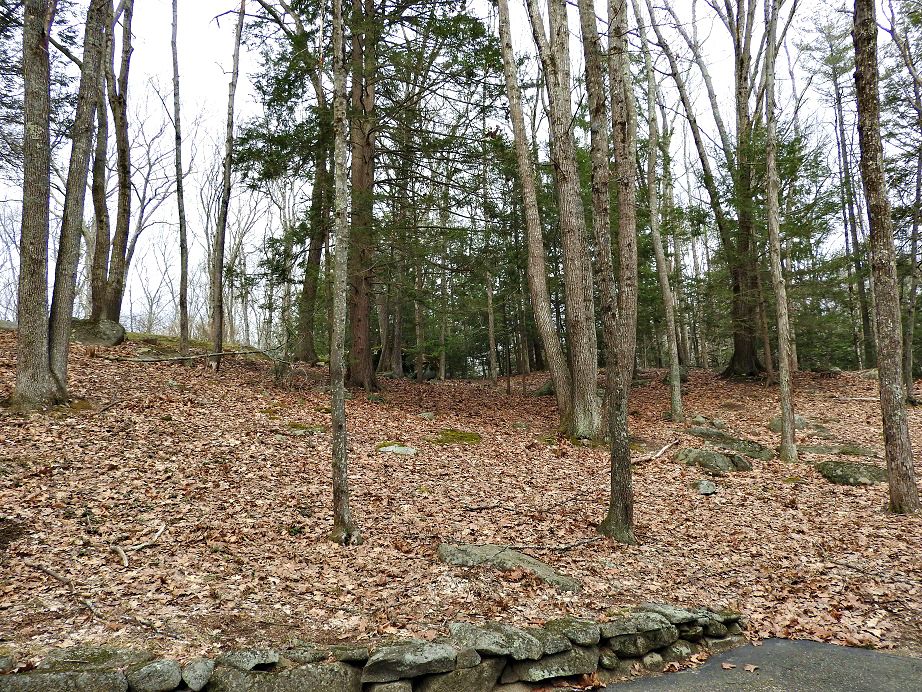 And when it does, there should be bunches of
Lady Slippers in this area.
Now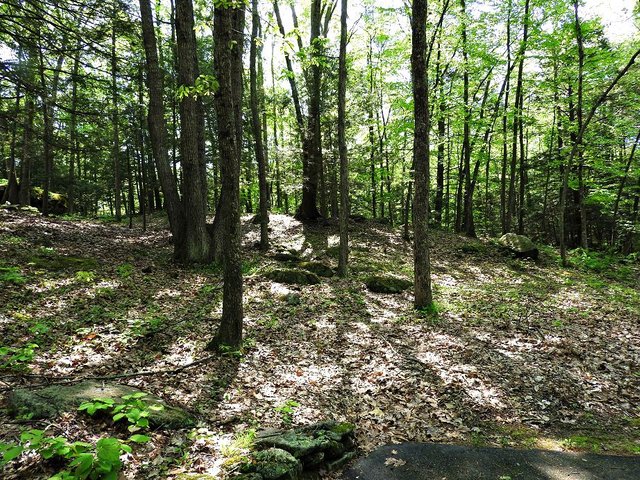 Not nearly as many as last year, but there's still a few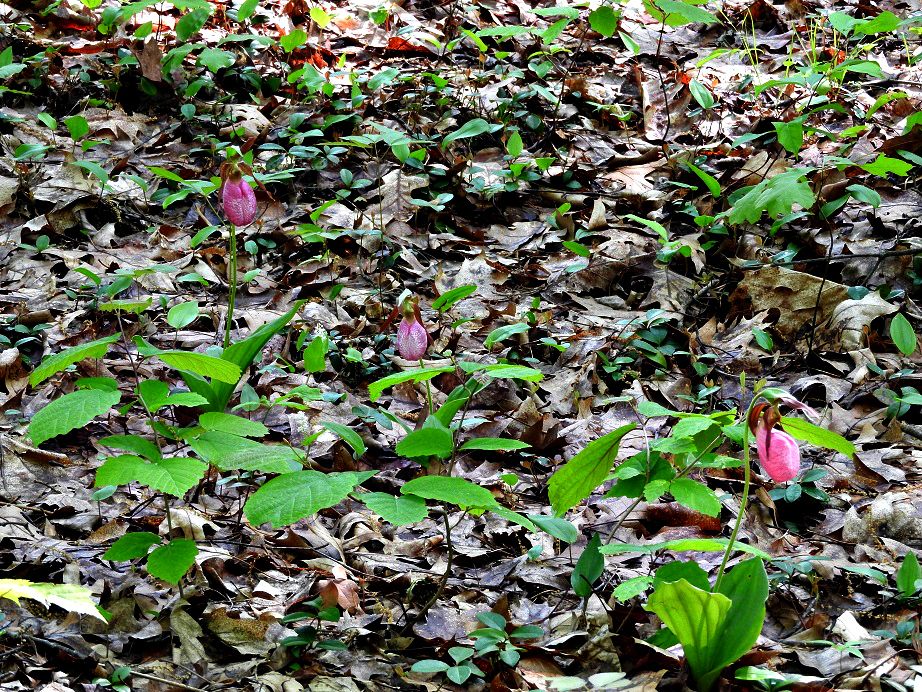 A bit closer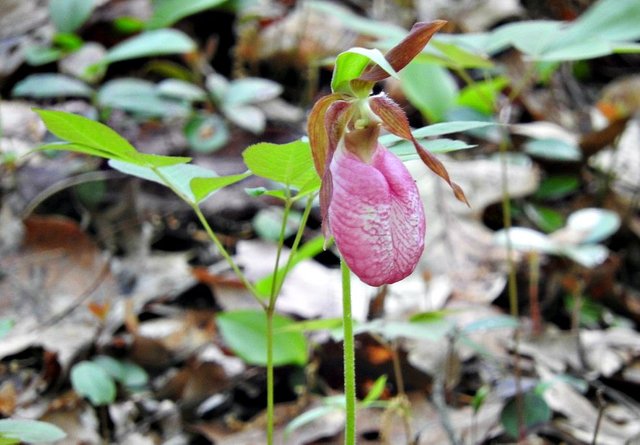 Closer still
Then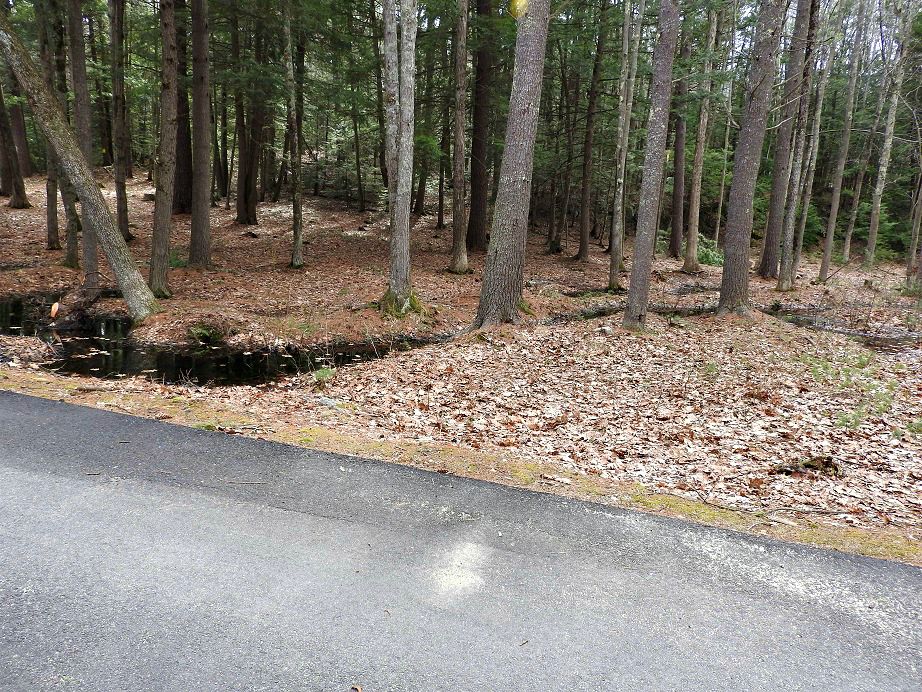 However, this temporary creek/snow melt will be
long gone by then.
Now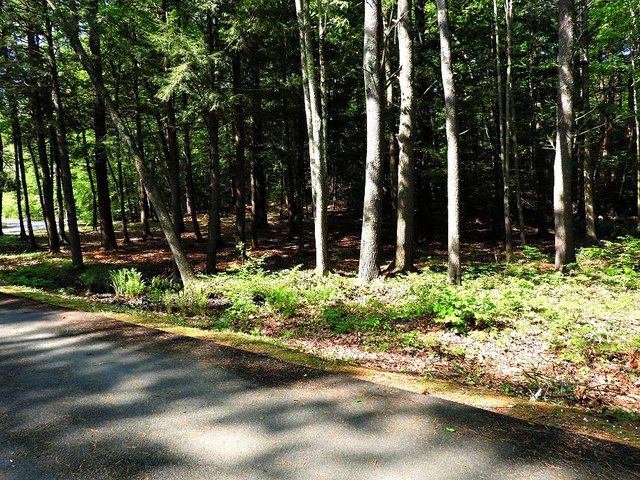 Thanks to all the rain, a little bit of the creek remains
Then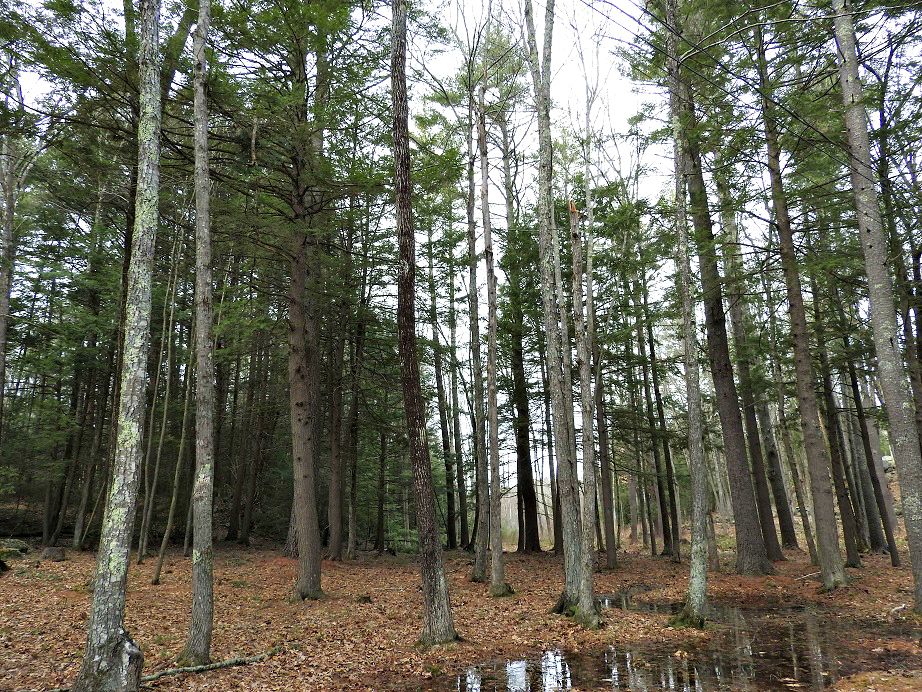 The view from the bottom of the driveway.
Now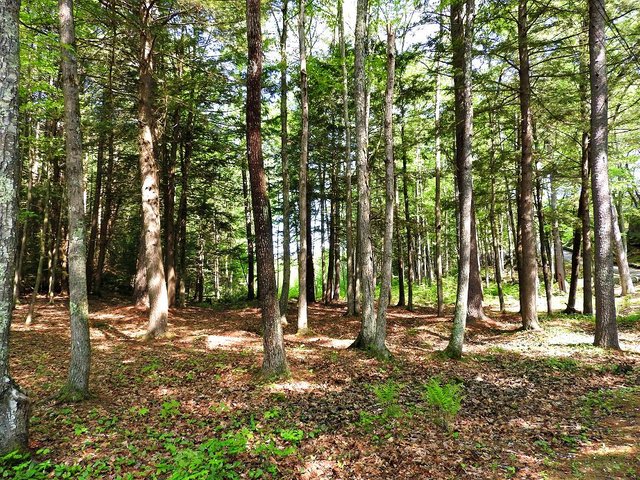 You can still see where it was, but that should be gone soon too.
Then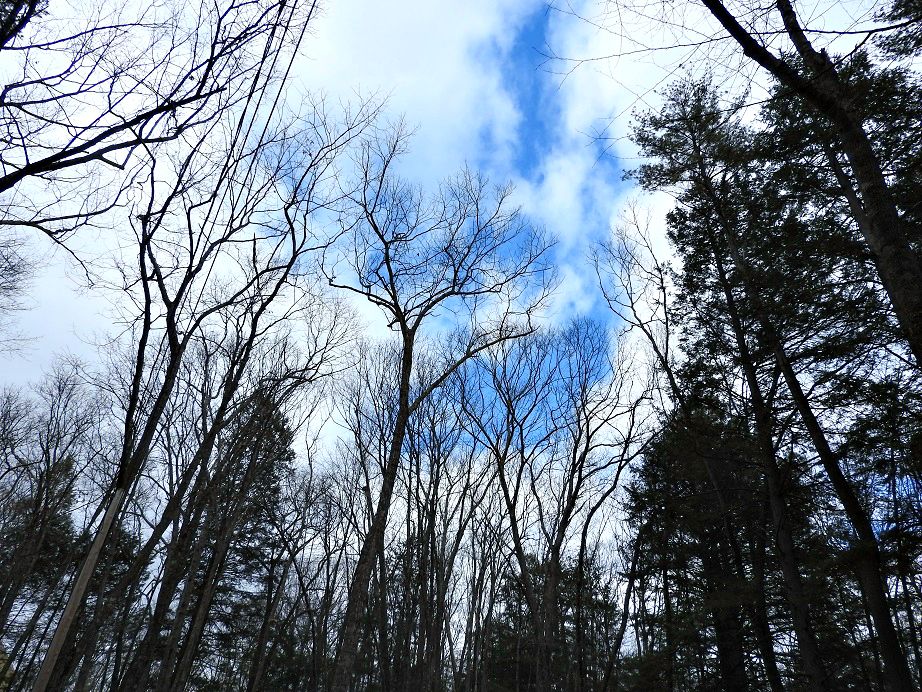 Hey look! There's still a little blue sky around!
Now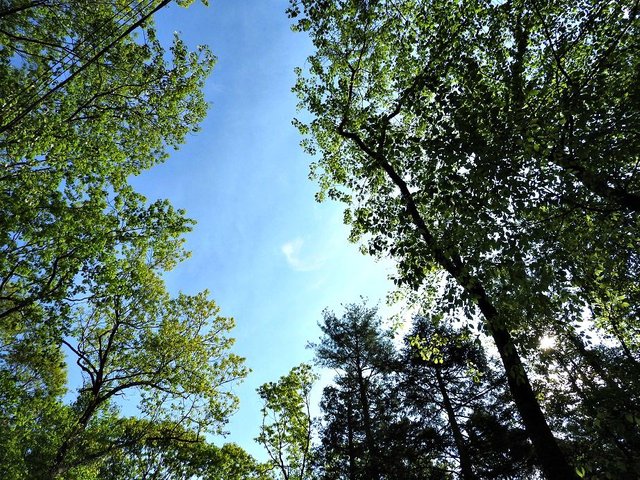 I couldn't figure out the exact spot from last time, but
you can still see the huge difference in the trees!
Then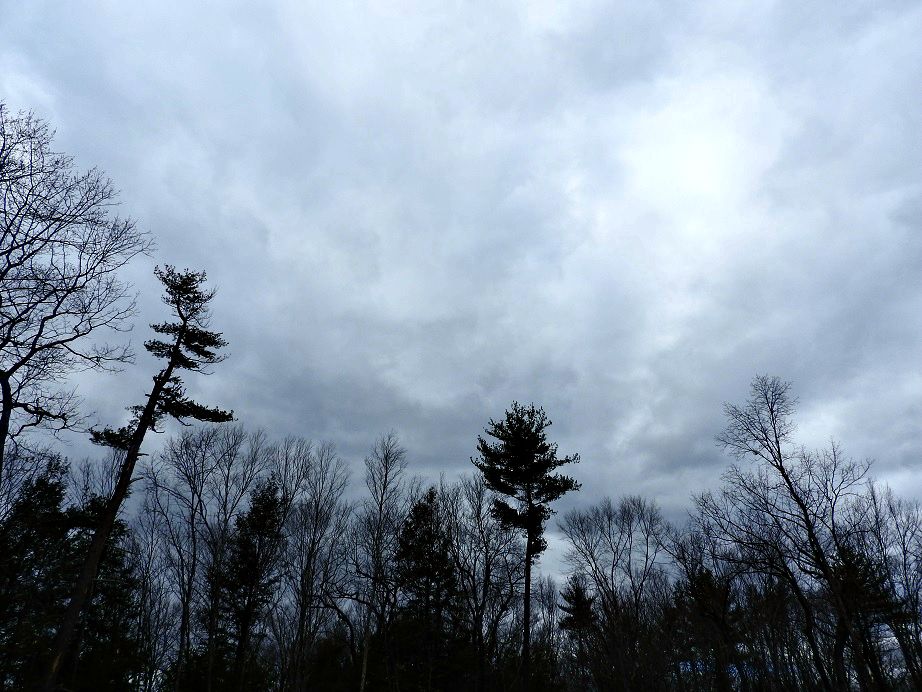 The sky over the house - yep, time to go back inside.
Now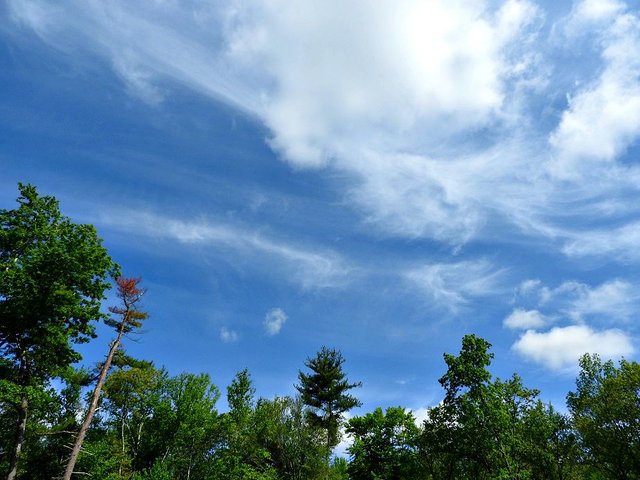 This time, instead of being chased in by rain clouds, I had to
run inside to escape the mosquitoes!
Happy Wednesday, and thanks again
@tattoodjay for this fun challenge!
Photo credit: Traci York, taken with my trusty Nikon
Blog graphics: created on Canva

Thanks for stopping by!
All words and images are mine (unless otherwise indicated),
and can sometimes also be found on my various social media sites.
Speaking of...

I have one billion many homes on the interwebz. Here are a few -
My posts may occasionally contain affiliate links. If you click through,
I might get a wicked small commission, with no extra cost to you.