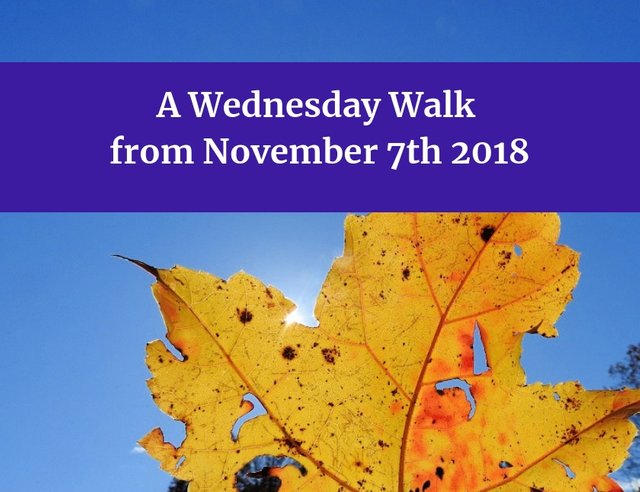 The past few weeks have been a bit on the crazy hectic side, so I haven't had the chance to meander down my driveway as of late. However, when I checked through my most recent photos, I realized I'd done a bit of a backyard wander earlier this month, and as November 7th happened to be a Wednesday, I figured it was a sign!
For those not familiar with @tattoodjay's Wednesday Walk Challenge, here's the link to his most recent - Wednesday Walk-its starting to look like Christmas).
Now, on to the pictures!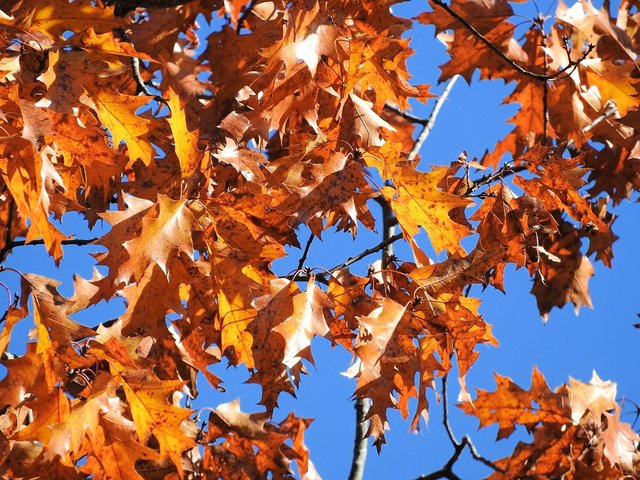 This year's foliage was a bit meh, thanks to the warm, wet weather. In fact, I took this picture mainly because it had been so long since I'd seen blue sky...lol!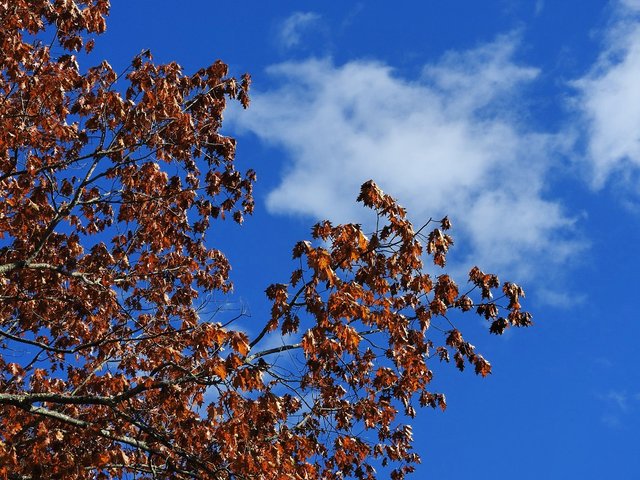 But even the meh color was still brilliant against the sky!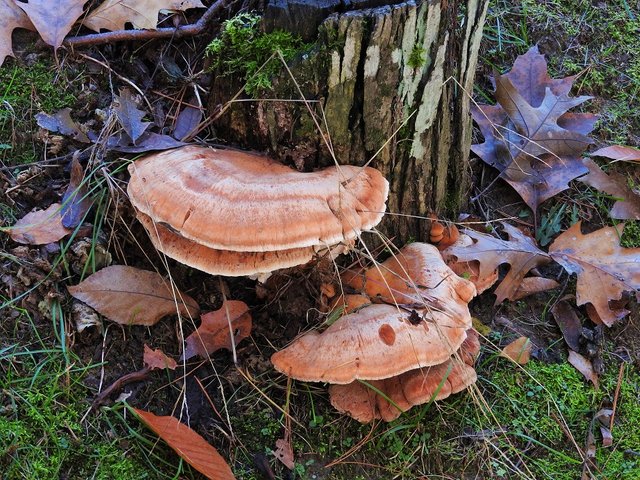 Speaking of rain, I spotted a number of M.O.U.S. (mushrooms of unusual size) all around the yard.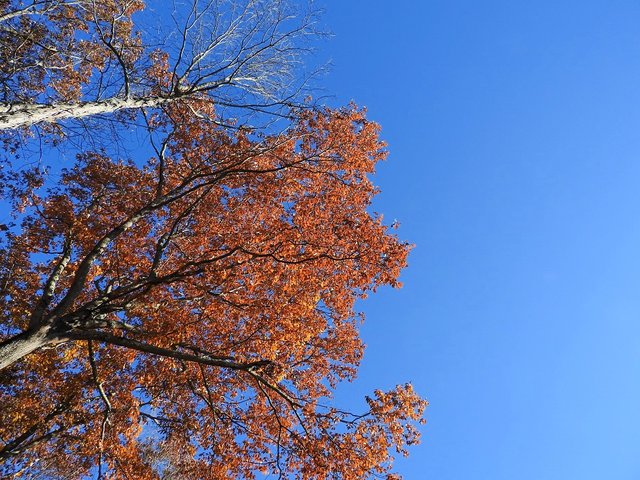 Did I mention the blue sky?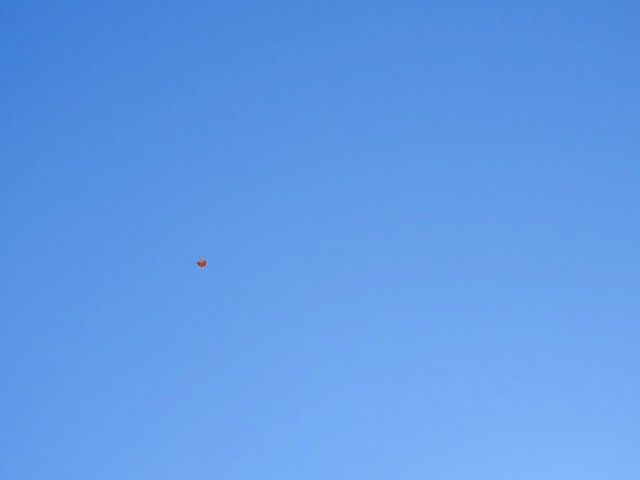 I've tried for years to get a shot of a leaf mid fall. Somehow, I thought it would look a bit better than this... lol!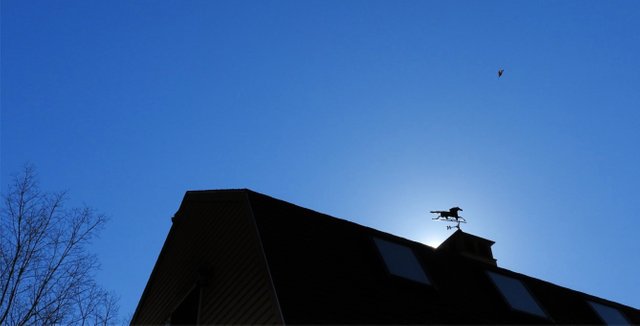 Or this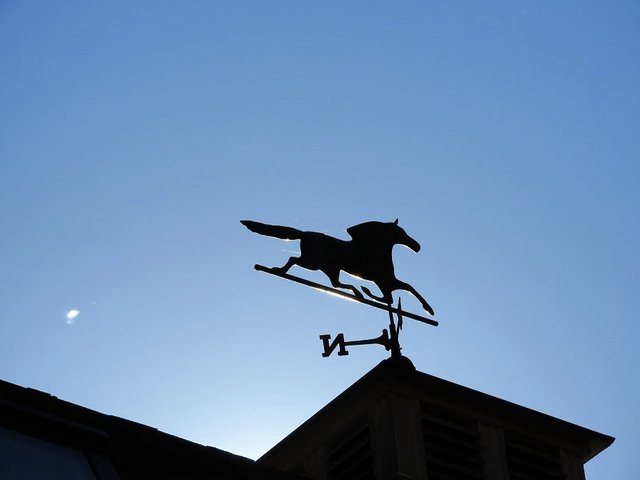 This is either some fae enjoying the sunny afternoon, or some pollen lit up by the sun. Bet you can guess what I'm choosing to believe.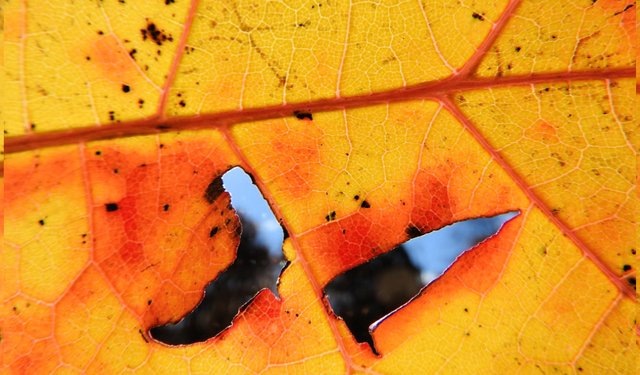 I decided to play a bit with my macro lens and some leaves. This one reminds me of a butterfly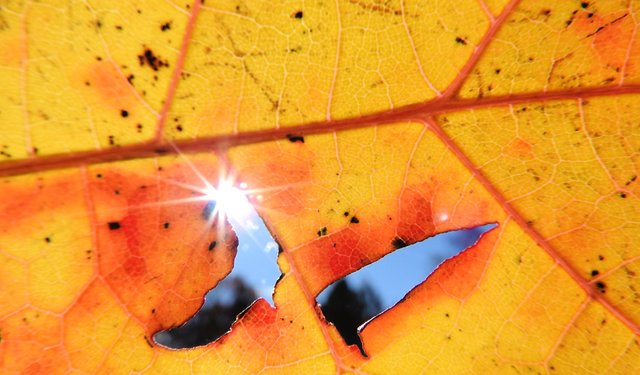 Then I moved the leaf the tiniest bit....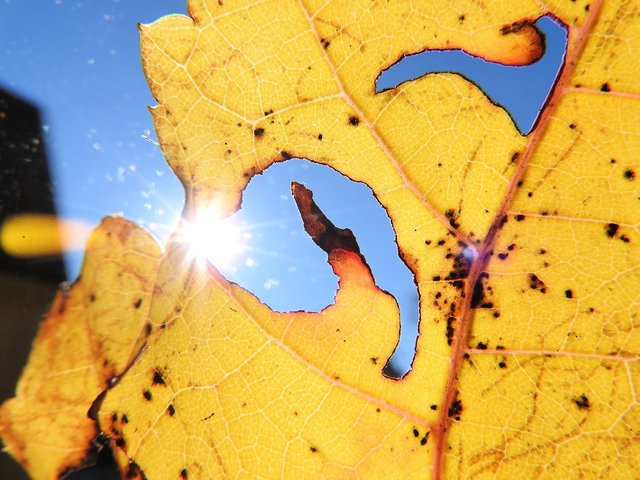 ...which inspired me to take a zillion more shots like it.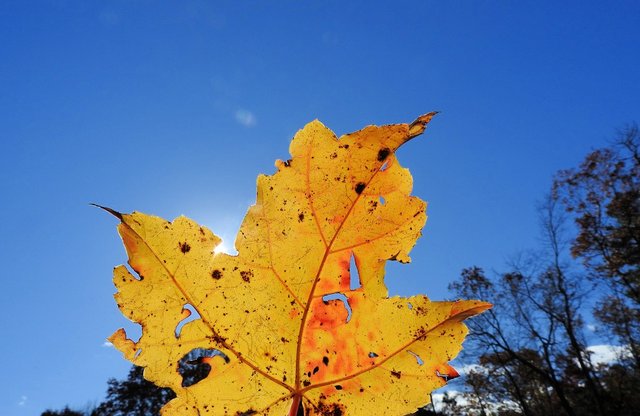 Okay, a zillion and one.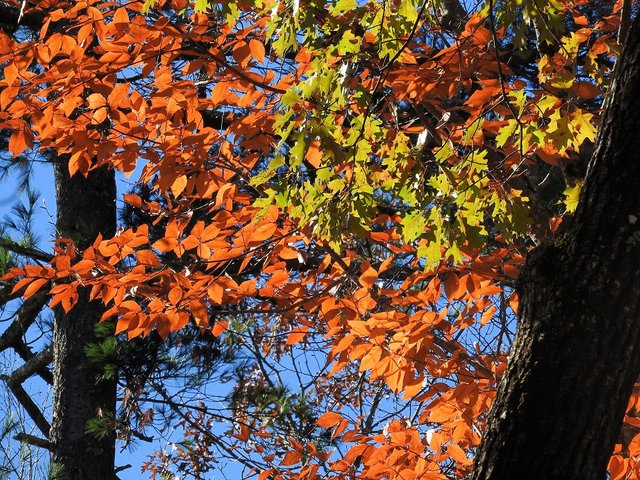 I can't believe that there's still so much green around during the first week of November!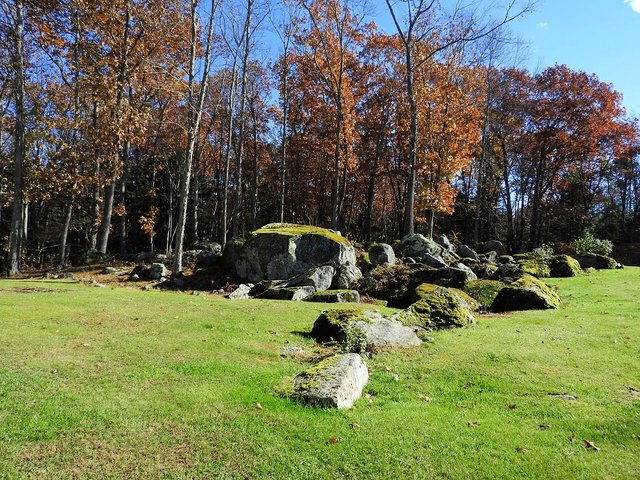 Even the grass still looks green and lush.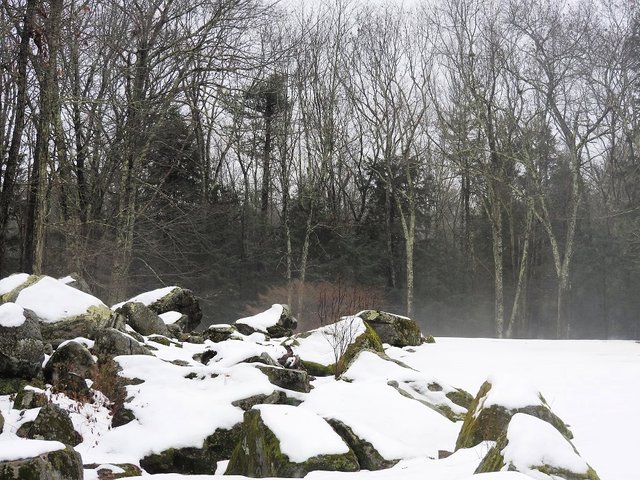 And to show what a difference three weeks makes, here's a shot from a couple days ago. While it's not exactly the same spot, this is to the right of the previous shot. Now, a couple of rainy days later, we still have an indecent amount of snow on the ground!
 
 


Thanks for stopping by!

Photo credit: Traci York, taken with my trusty Nikon,
and sometimes utilizing my handy dandy tripod
Blog graphics: created on Canva
All words and images are mine (unless otherwise indicated),
and can sometimes also be found on my various social media sites.
Speaking of witch which...

I have one billion many homes on the interwebz.
Here are a few -