Finding a ship in the middle of a building is quite something, especially when it's just a stone's throw from the beach!
On closer look that ship happens to be a pub called the Resu-Wrecked Heron Pub; a real quirky joint.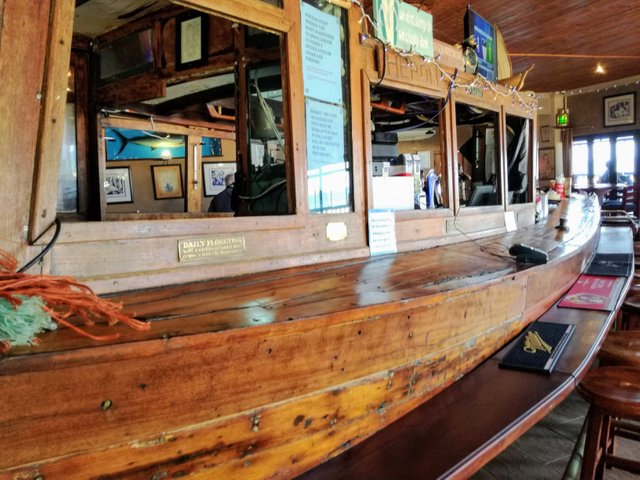 The Wrecked Heron Pub & Restaurant is situated inside the Happy Wanderers Holiday Resort on the Kwazulu Natal South Coast, just under an hour's drive from Durban; this has become one of our favourite places for a lazy Sunday.
I found an apt description about this venue on Dining Out:
The 'Resu-Wrecked Heron' Ladies' Bar and an a la- Carte Restaurant are situated on 500m of private beach at Happy Wanderers Holiday Resort. The outlook onto the beach and sea while wining and dining is absolutely panoramic. Sip cocktails seated around a unique bar boat named the "Resu-Wrecked' Heron.
Walking in we see banners for a fundraiser held there for kids with cancer by an organisation called Rainbows and Smiles; this was during a peak period so perfect timing.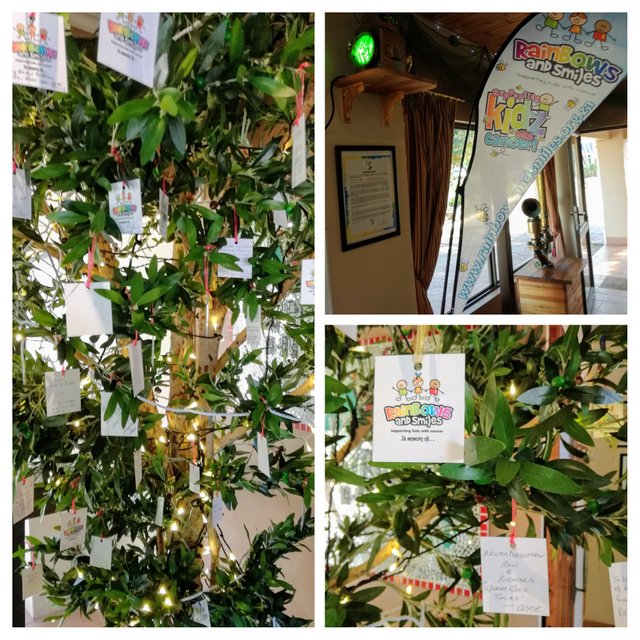 We're greeted by real quirky nautical decor and objects.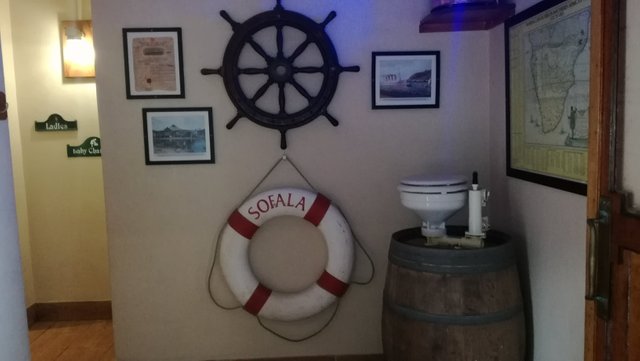 I hope someone can help me with this - is it a foghorn?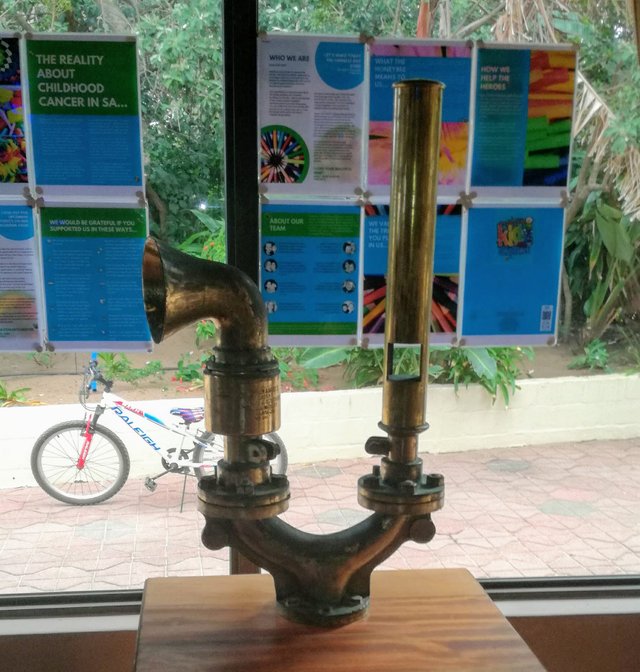 Taking a closer look on another occasion.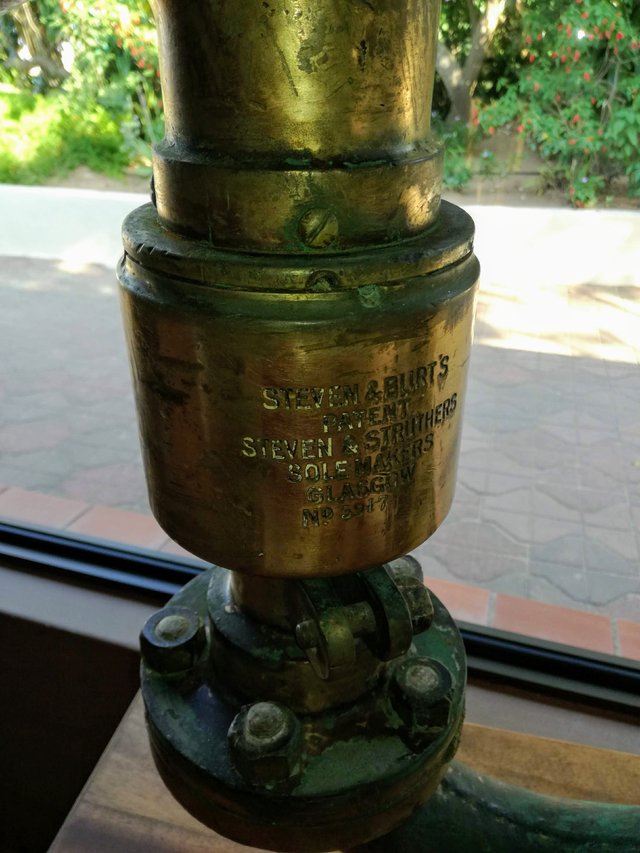 The Resu-Wrecked Heron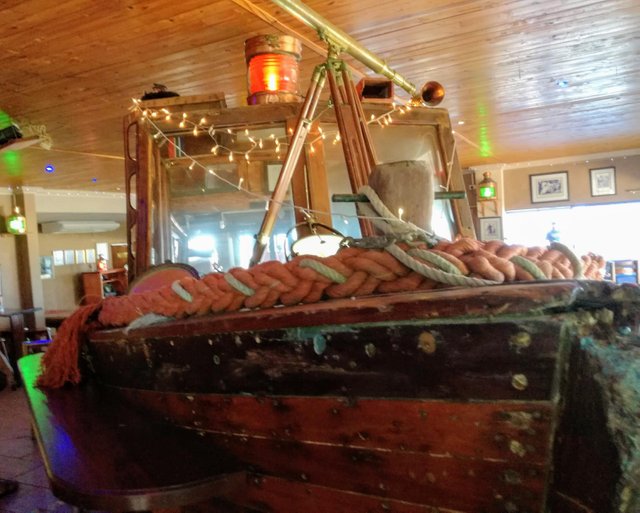 Old ship compass.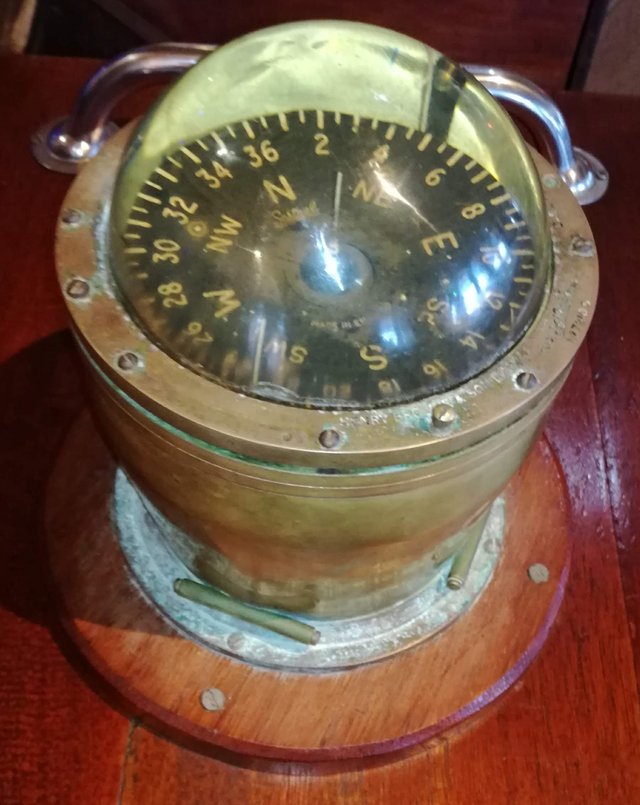 Some real quirky signs.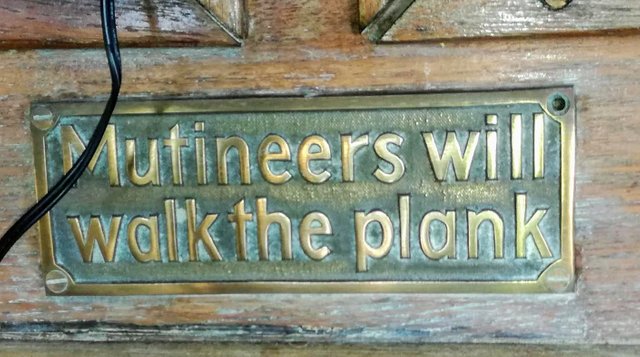 No smoking & no shoes? And yes there are real monkey trouping through this resort daily.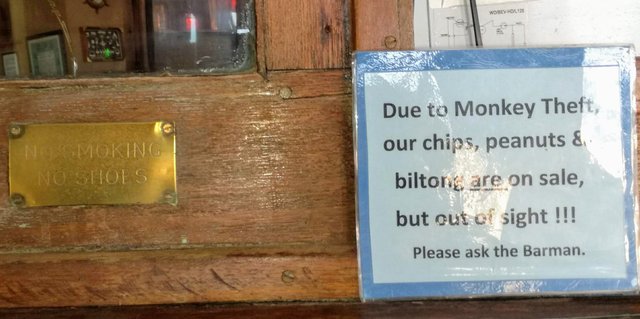 I have shared this one with you before, could not resist doing so again:)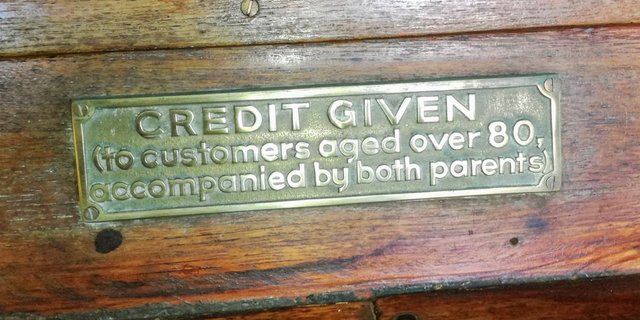 Poor old fishermen being ragged.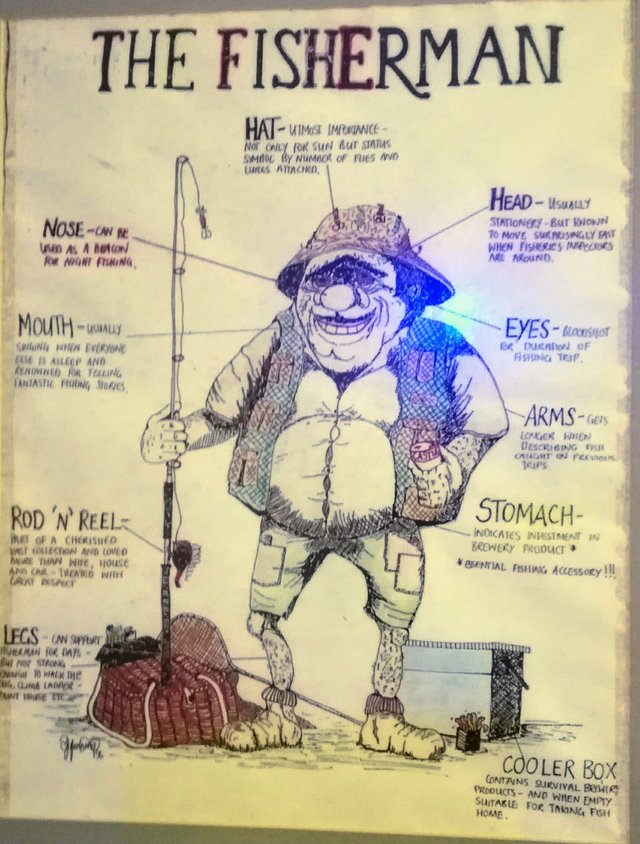 Pub grubs are served here, with larger than life wooden tables that can seat the extended family and friends, with the beach right outside the door. One could almost put your feet in the sand if you stretch out, cannot get any closer than that!
A Bunny Chow ordered from the Pub menu.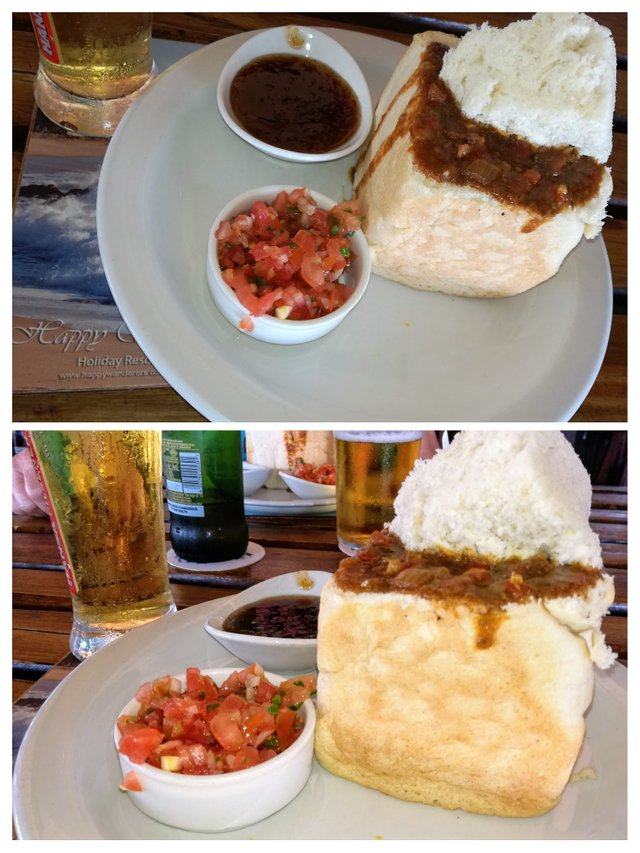 Many will ask what that is - a Bunny Chow is a hollowed out half or quarter loaf of bread filled with a spicy hot curry.
There are many legends about how this dish developed - one theory is that it made a perfect receptacle for the sugarcane workers who migrated to South Africa from India in the 19th century. Yet another theory is that it was a clever way to disguise a curry during apartheid years when only white folk could enter restaurants, and Bunny Chows would be served like this from the back of the restaurant.
Whichever story is true we will never know, but one thing's for sure, and that is that you will find the very best curries in Kwazulu Natal.
Formal meals can also be enjoyed in the adjoining restaurant. We've had many leisurely Sunday lunches in both venues and have always come away with happy tummies, feeling very relaxed after listening to the sound of the waves crashing on the beach; so soothing!
And last but not least - the endless beach perfect for walking the walk and talking the talk; all you can hear is the sound of the waves crashing onto the white sand.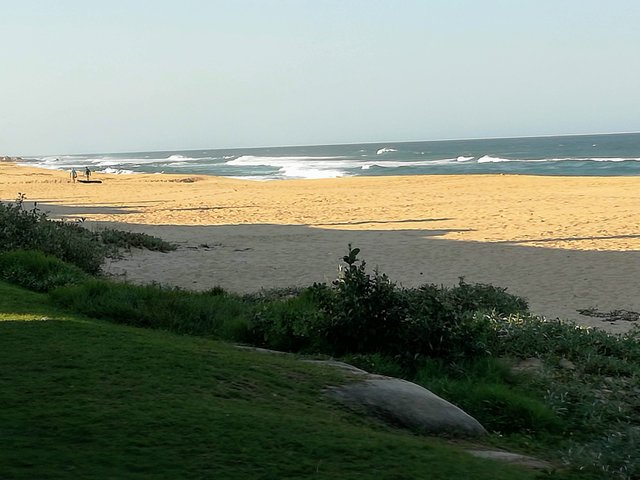 I do hope you enjoyed reading about my visit to the Resu-Wrecked Heron; funnily I was going to write about this the same week my teamsouthafrica friend @rynow did his take on the same place about two months ago, so one could almost say I have resu-wrecked it again!
This has been my contribution to @tattoodjay's #wednesdaywalk Challenge.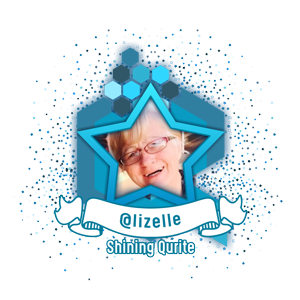 Original Content by @lizelle
Thank you for stopping by
Comments, upvotes & resteems all much appreciated :)
Copyright @lizelle - All Rights Reserved


Team South Africa banner designed by
@bearone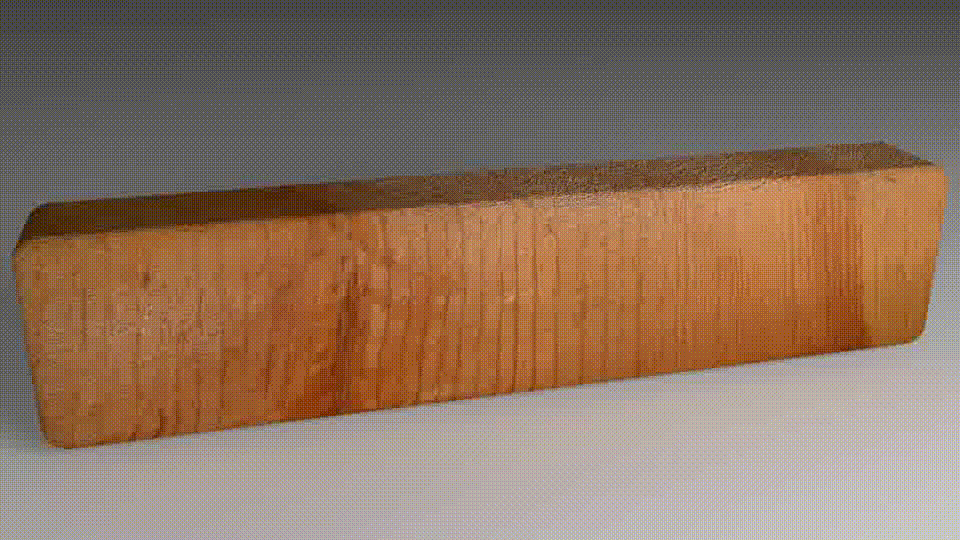 !steemitworldmap -30.354187 lat 30.717600 long Wrecked Heron, Happy Wanderers Holiday Resort, Kwazulu Natal d3scr