Everyone has a different way to pamper or de-stress themselves. Some head to the gym for a quick sweat or take a few laps in the pool or even a good massage by their favorite therapist. For me, it's to the Nail Spa. I just have something about properly manicured nails, be it fingers or toes. It's an important part of grooming which I feel people tend to forget. Not knowing that when you shake the hands of the other, it's an important presentation of oneself.
Call it vanity but in my line of work, it's of great significance to the overall grooming. After all, before we speak, the presentation gives the first impression.
So, off I went to my favorite Nail Spa in downtown, District One. I've been here ever since my first visit a couple of months ago. It was by coincidence that I found this place while window shopping in the Benh Thanh market, a famous tourist wholesale shopping mall in HCMC.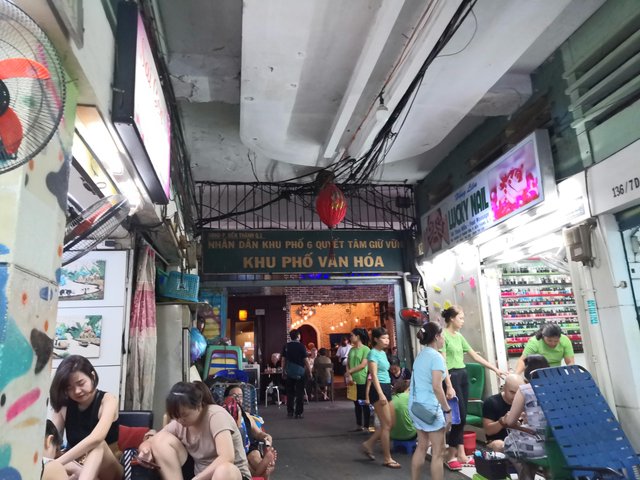 Located in a small alley between the main shops, there are many choices of Nail Spa shops to choose from. Mainly catered to the locals as these shops are not so beautifully decorated as the popular ones on the main street. But, they're skills are just as great as those publicized.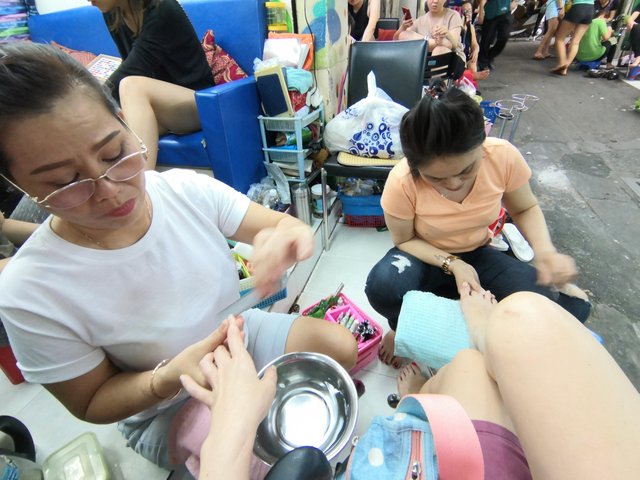 I have my two favorite nail therapist at my service during my last trip. One handling my fingers while the other on my toes. Going the extra mile, I decided on Spa Pedicure since my feet have been in dire need of attention. A good scrub and massage is most recommended after a long week and some extensive walking the day before.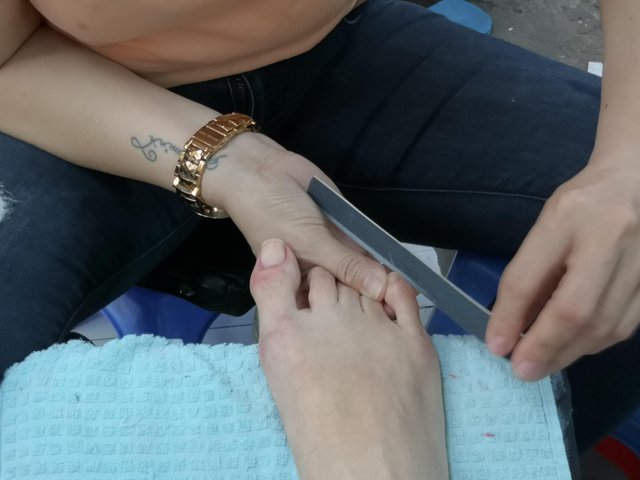 The entire session took me almost 2 hours which was a good rest needed for my feet. And it only cost me :-
Manicure
VND50,000 = USD2.15 = MYR9.00
Spa Pedicure
VND170,000 = USD7.32 = MYR30.62
There's no where else I could find such affordable nail spa ever! And because of that, I would come here at least every 2 to 3 weeks once for change of color and nail theraphy.
Now that both my fingers and toes have had their pampering, I can now continue with more walking around town and get ready for an outdoor bbq party organized by a newly met Singaporean friend. We're going to celebrate post Singapore National Day.
There's always a good reason to throw a party, wherever and whenever !